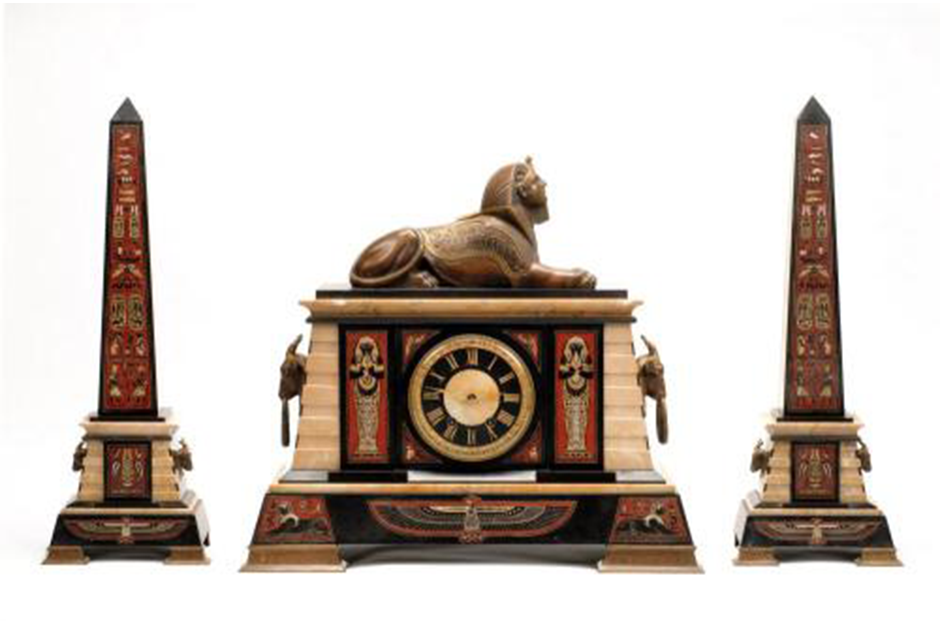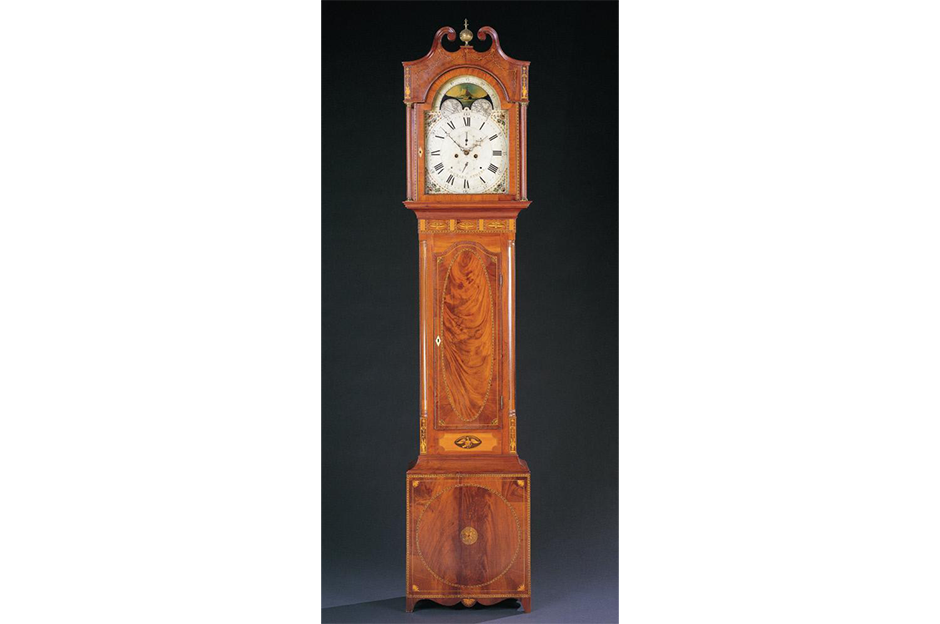 ---
During the nineteenth century, clocks were a stylish symbol of a busy and productive household as well as central ornamental features. The elaborately decorated clocks in the Museums collection are a testimony to their importance as status symbols as well as timekeepers.
Clocks as timekeepers seem a secondary usage when considering the sophisticated decorations on many mantle garnitures (a set of matching objects that embellished the mantle). An elaborate French confection consisting of a clock, a pair of urns, and candlesticks is included in the exhibition. Made in France in the factory of Jacob Petit (1796-1868), each piece features riotous three-dimensional porcelain flowers. The Museums Egyptian revival-style mantle garniture, comprising a stately clock crowned by a sphinx and flanked by imposing obelisks complete with fake hieroglyphs, was also made in France and imported to the United States where it was retailed by Tiffany and Company in New York City.
A Federal-style tall case clock with a richly inlaid case, a circa 1810 Banjo clock (a wall clock with the outlined shape of a banjo) made in Roxbury, Massachusetts, enameled clocks from the Proctor Collection of over 300 timepieces, and novelty and carriage clocks, will all be highlighted in the exhibition.
Museum of Art
Saturday, March 08, 2008 - Sunday, September 07, 2008 10:00 am
Price: $0.00 / Member Price: