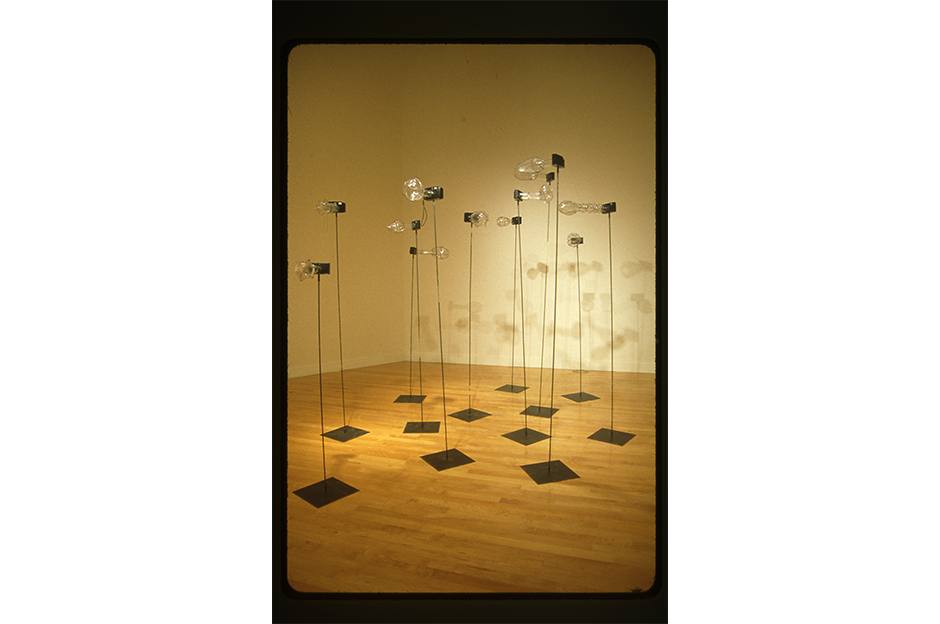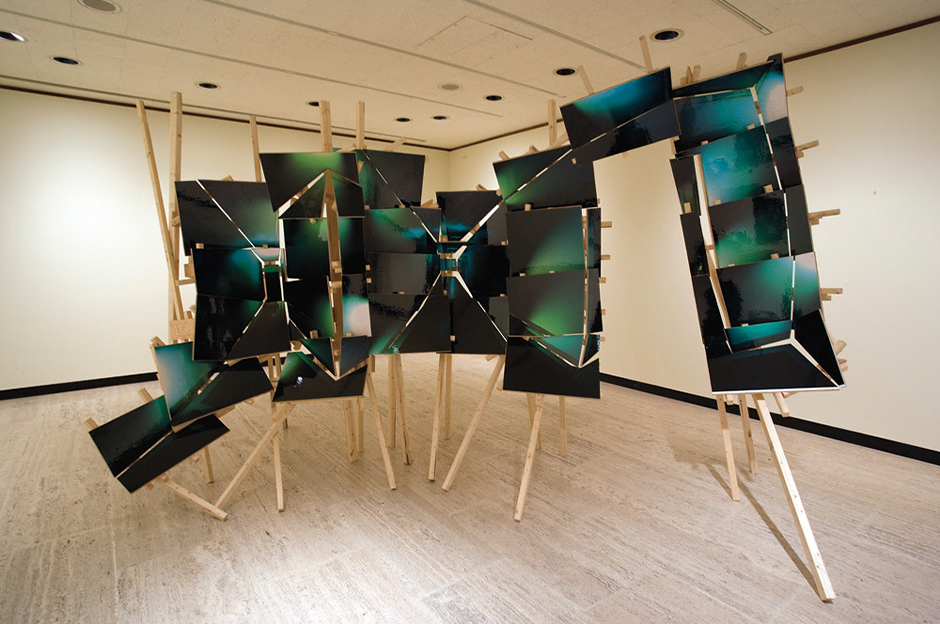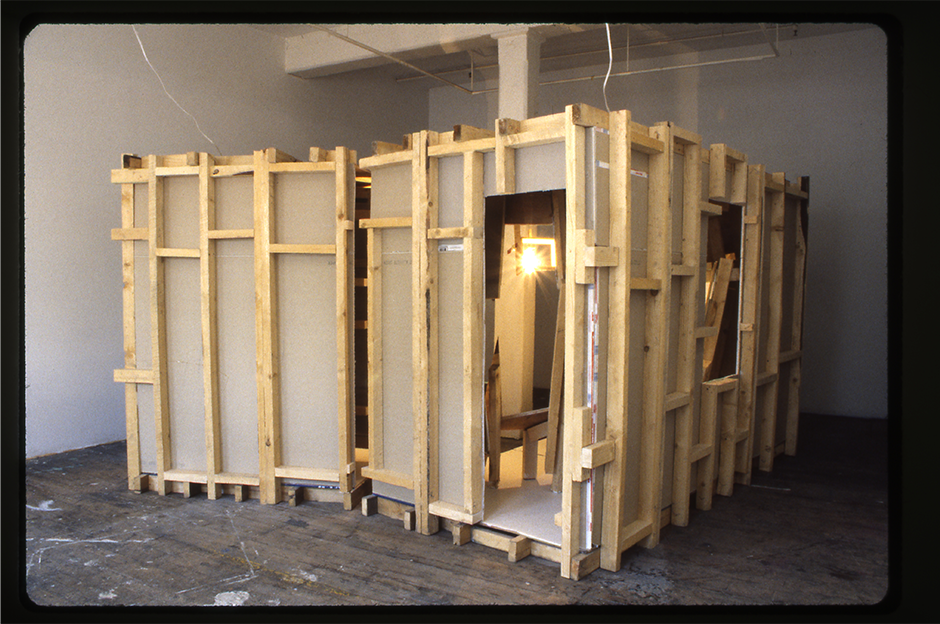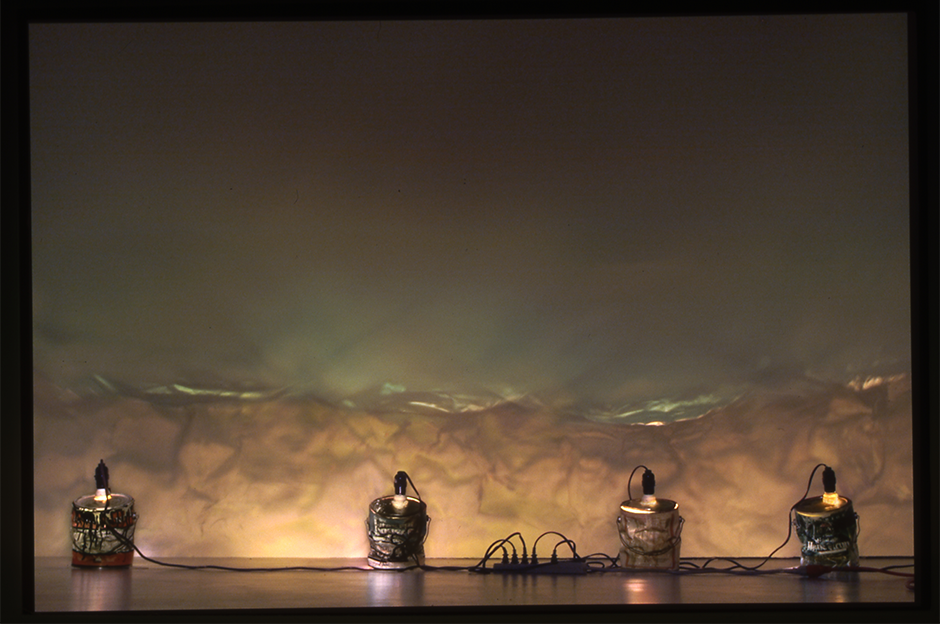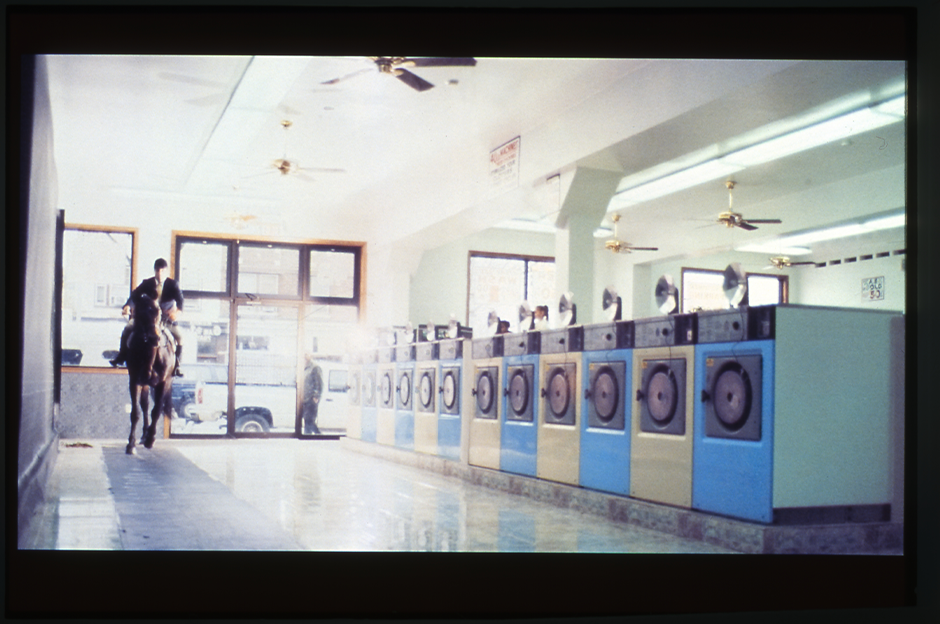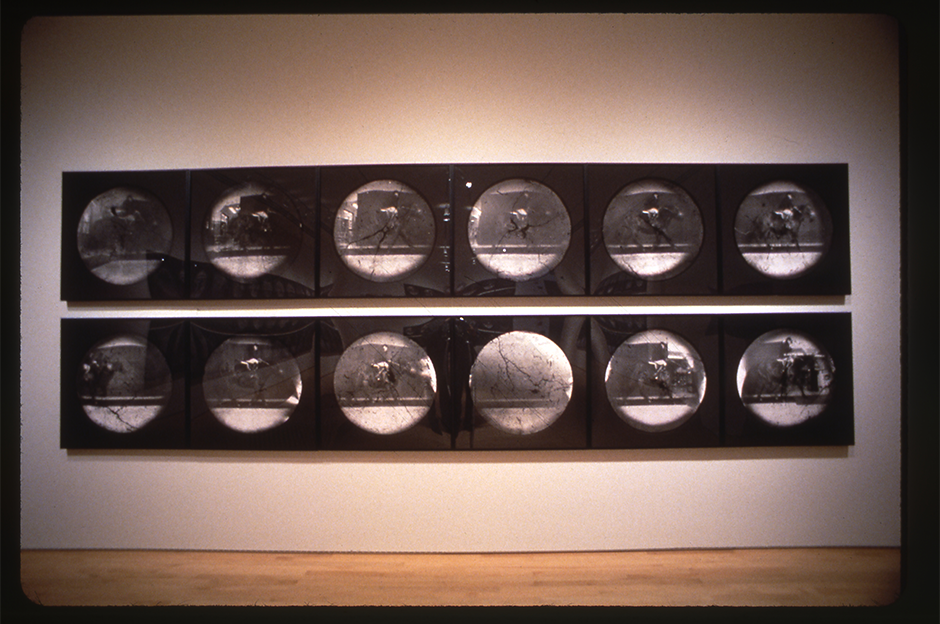 ---
The Museum of Art exhibition, Substance and Light: Ten Sculptors Use Cameras, explores photography as a sculptural tool and medium. Works in the show demonstrate that the confluence of two- and three-dimensional media is especially effective in examining issues of memory and time, as they apply to physical and psychological space.
Substance and Light are organized in conjunction with the 30th anniversary of Sculpture Space, Inc., an international artists' studio program in Utica. The 10 artists using cameras in this show are all former Sculpture Space artists-in-residence. They are Garth Amundson, Bellingham, WA; David Baskin, Brooklyn; Isidro Blasco, Queens; Jiyoung Chae, Seoul; Ipek Duben, Istanbul; Jane Edden, Chichester, UK; Liza McConnell, Brooklyn; Steven Pippin, London, UK; Sterz, Rochester, NY; and Toni Vandegrift, Wilmington, DE. The curators are Gina Murtagh, photographer and former director of Sculpture Space, and Mary E. Murray, MWPAI Curator of Modern and Contemporary Art.
The Substance and Light artists range in experience from emerging to internationally established professionals, and their work presents an array of approaches to materials and the subject of memory and place. Liza McConnell creates projected "landscapes" through creative manipulation of low-tech materials: eyeglass lenses, lights, and tape. On the other end of the technology spectrum are Sterz's evocative video projections, the imagery for which is derived from natural phenomena. Green Hallway, by Isidro Blasco, stands at the center of the exhibition's thesis, as a photo assemblage of an apartment interior that is freestanding and multi-planar. Steven Pippin and Toni Vandegrift nostalgically invoke photography's history. Pippin's Laundromat/Locomotion recreates Eadweard Muybridge's 19th-century movement studies by re-fitting washing machines into pinhole cameras, while in Vandegrift's road gothic, projected images of contemporary highways recall Pictorialist photography. Nostalgia of a more domestic order is at work in David Baskin's mix of new and old images, which evokes the realms of household and hometown. These realms are made poignantly personal in Garth Amundson's Home Ec., which uses hand-sewn lenses to depict the artist and his partner in the emotional safety of home.
Several of the artists included in Substance and Light turn to Utica for inspiration. Jiyoung Chae creates an interactive installation in the Public Library that incorporates its thick glass floors and self-supporting stacks, and Jane Edden summons Utica's namesake, the ancient Phoenician colony in North Africa, with a digitally choreographed projection of birds in flight. Ipek Duben's Farewell My Homeland poetically documents forced displacement, an appropriate subject for Utica, a New York State refugee center.
Substance and Light: Ten Sculptors Use Cameras is generously supported by the Moon and Stars Project and the New York State Council on the Arts.

Substance and Light | Ten Sculptors use Cameras
Museum of Art
Saturday, October 07, 2006 - Sunday, January 28, 2007 10:00 am
Price: $0.00 / Member Price: