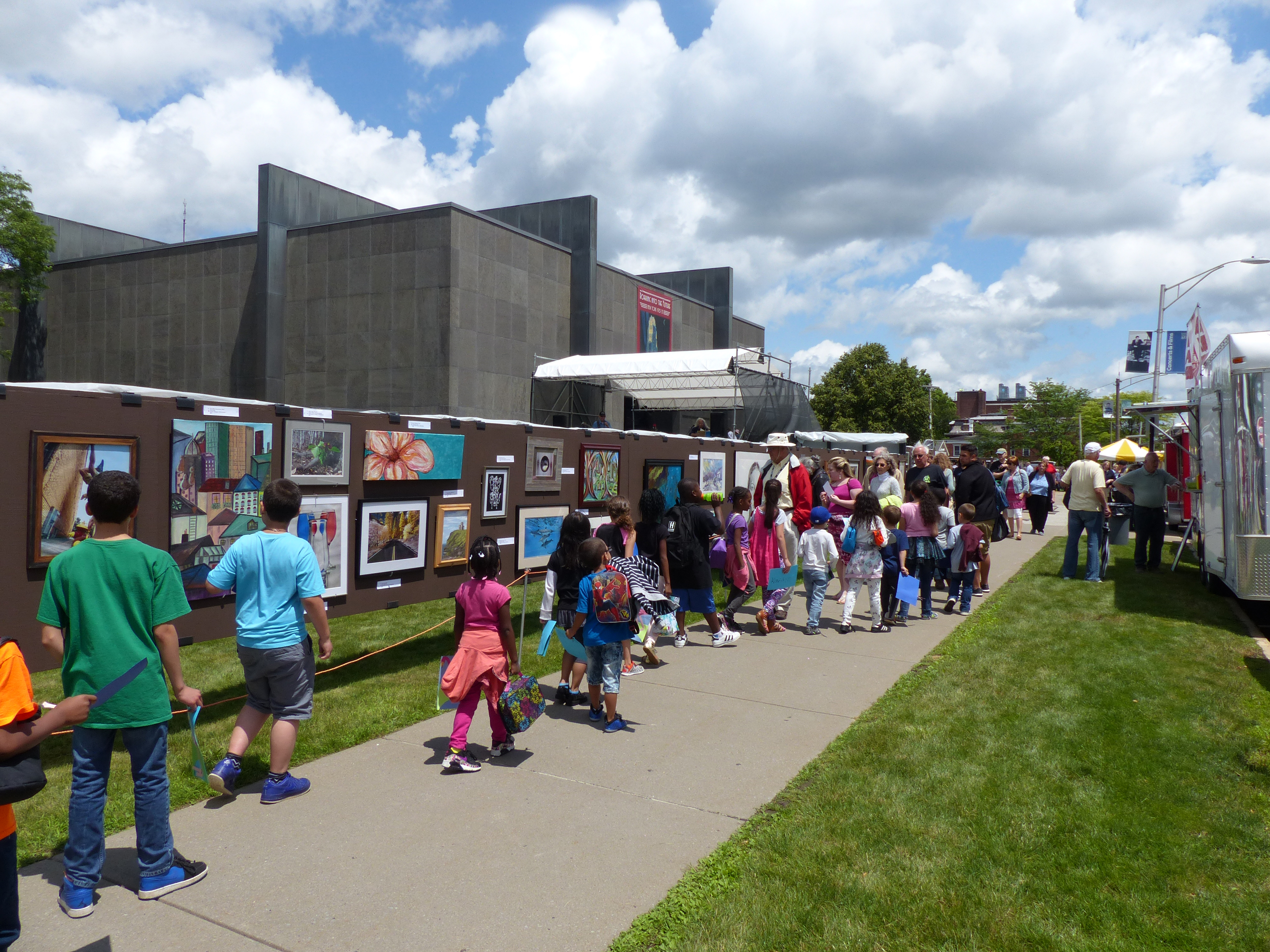 ---
Munson Arts Festival
The Munson Arts Festival is the area's longest-running summertime celebration of arts and community. Annual Arts Festival events include the Munson Car Show, Sidewalk Art Show, Steamrollin' Prints, outdoor concerts by local and regional musicians every evening, and the special summer exhibition at the Museum of Art.
The Sidewalk Art Show is a juried week-long outdoor art exhibition that is a hallmark of the Arts Festival. Artworks are displayed outside the Museum of Art and voted on by a jury as well as the public in five categories: watercolor; works on paper; photography; sculpture; and oil, acrylic, and mixed media. Artworks are for sale throughout the Arts Festival.
The Munson Car Show is one of the most popular car shows in Central New York. Collectors can register to show their cars during the first day of the Arts Festival and have the option for their vehicles to be judged in different class categories. Attendees can also see cars of collectors who have been specially invited to exhibit outside of Fountain Elms.
Steamrollin' Prints is an all-day print-making extravaganza featuring 25 artists who make large relief prints under the drum of a nine-ton construction roller from Oneida County Department of Public Works. Munson partners with a different area art gallery each year to display prints after the Arts Festival. Steamrollin' Prints is usually the Thursday of Arts Festival week, but is subject to change.
---
Click the day to see what our schedule will be on that day!
---
Links to More Information and Registration Forms
For information on sponsorship opportunities, contact Director of Development John D. Murphy at johndmurphy@munson.art or 315-797-000, ex. 2297