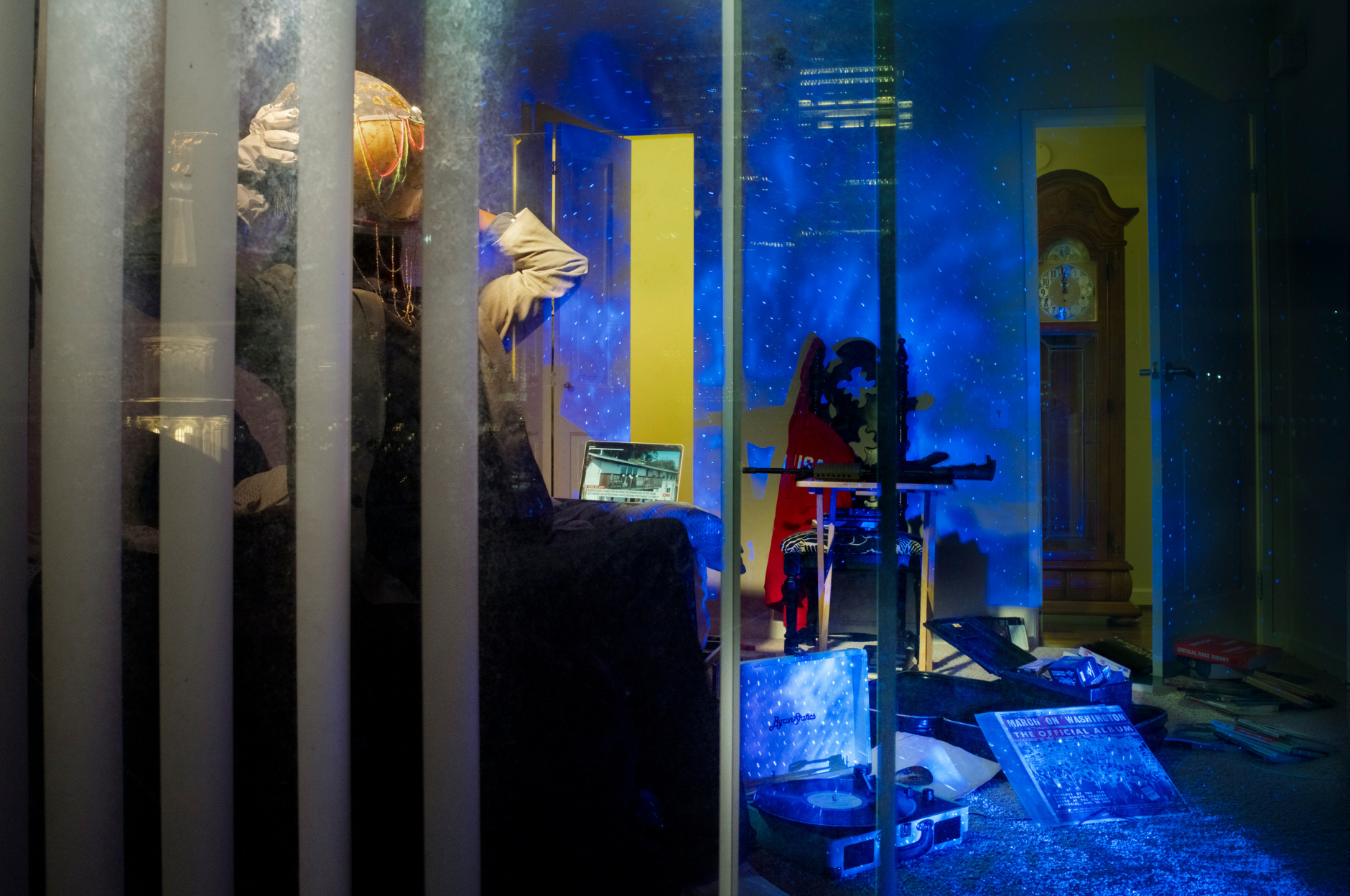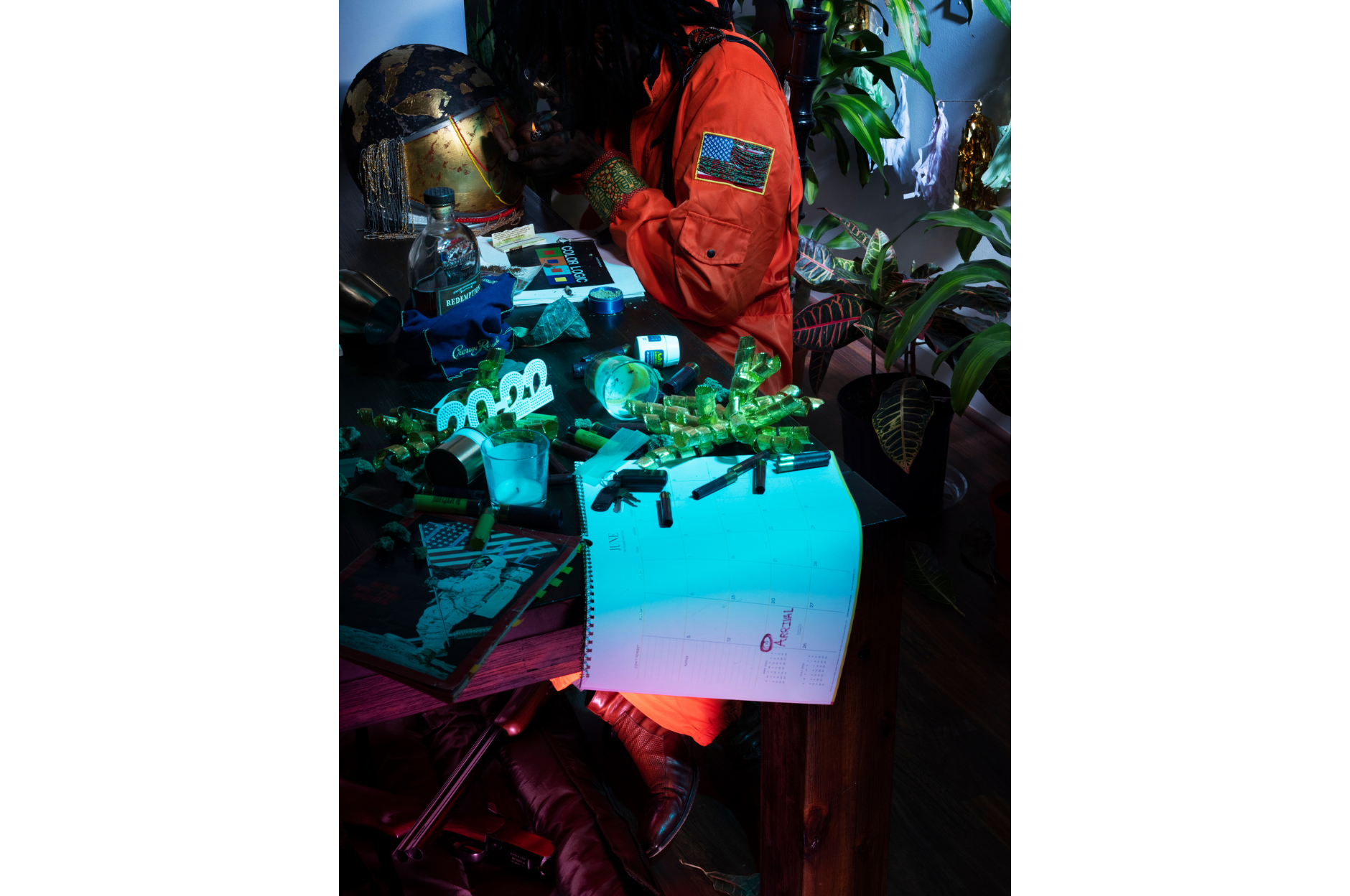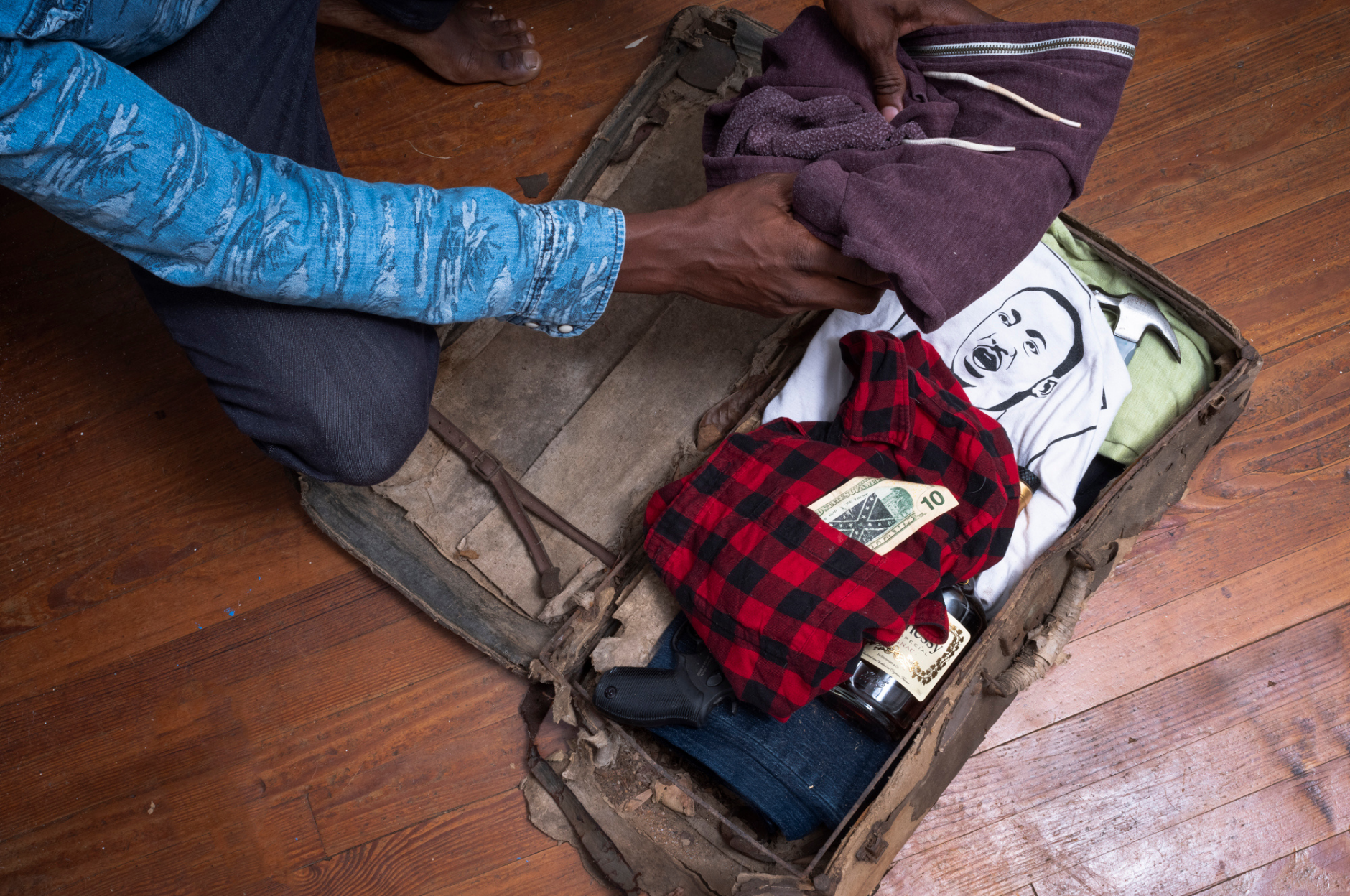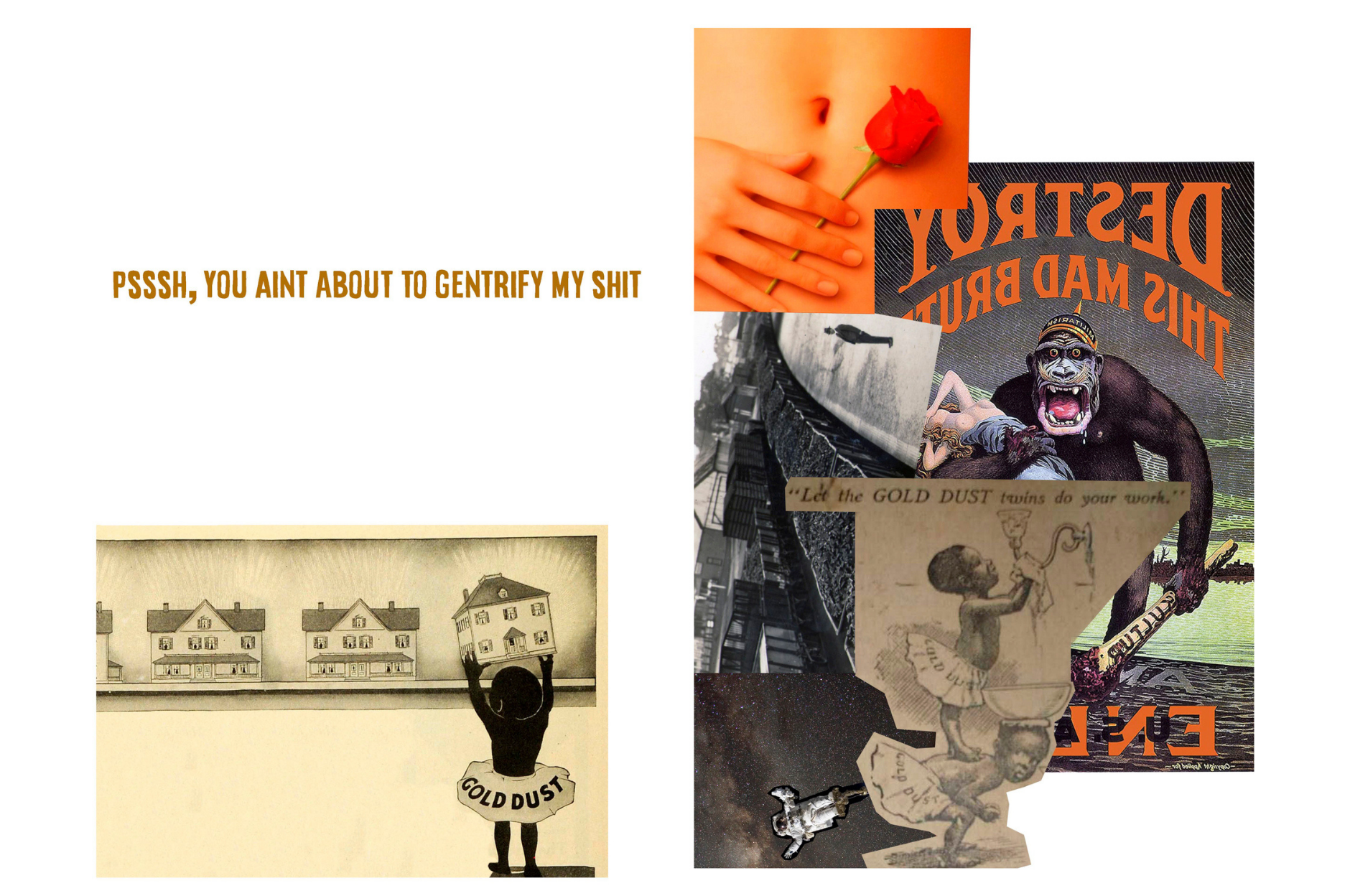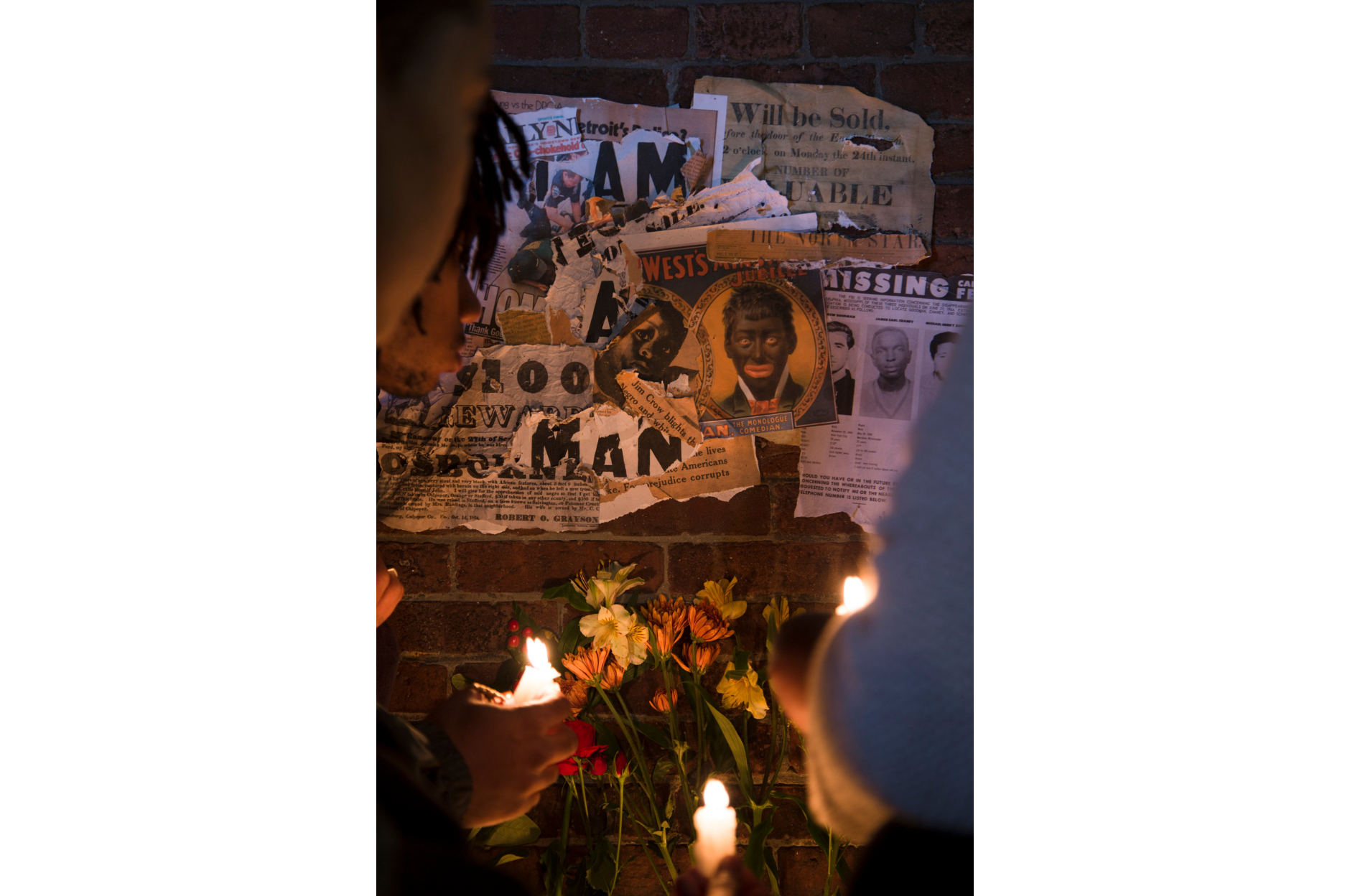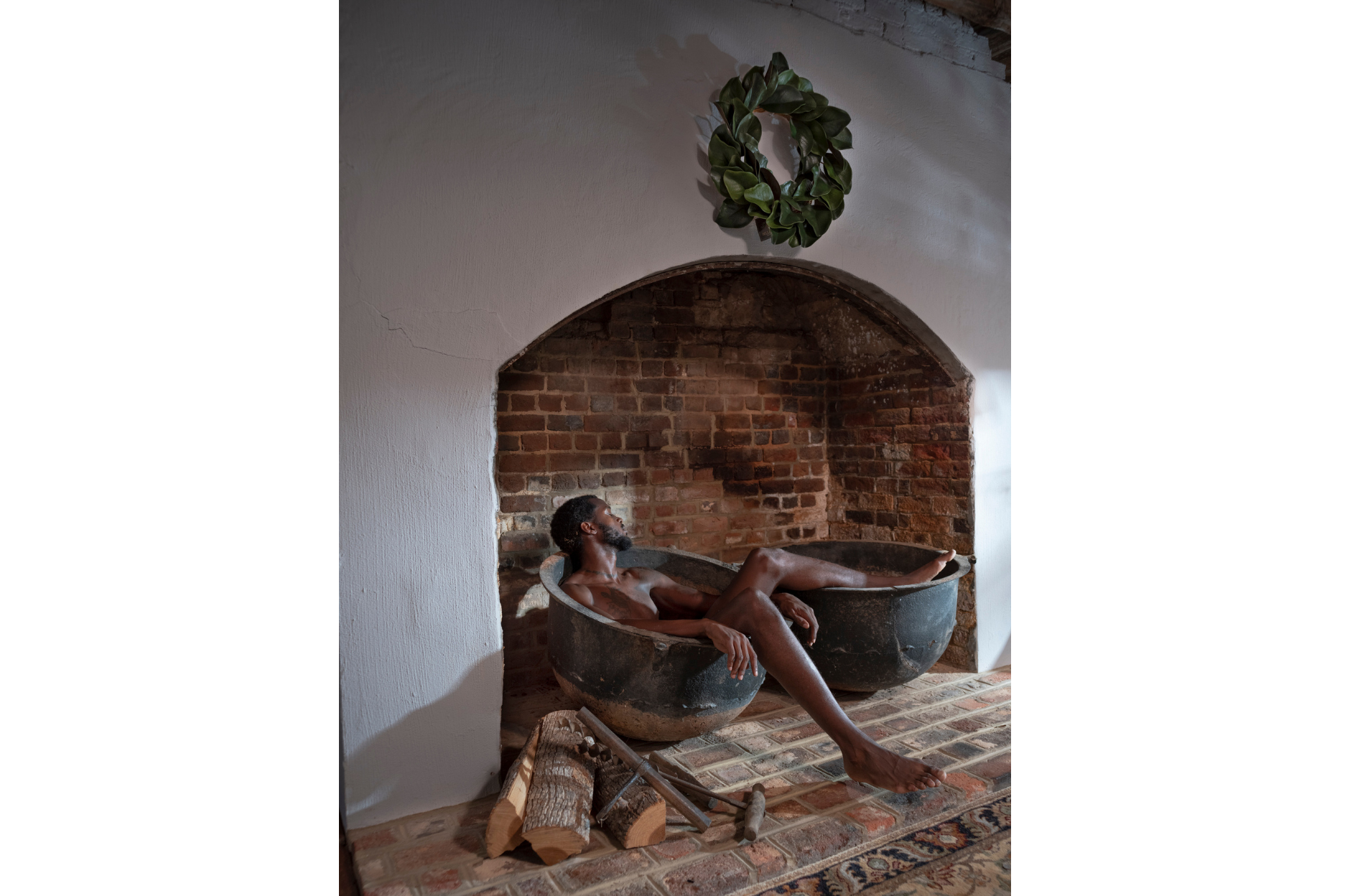 ---
The PrattMWP Gallery is pleased to host artist, activist, and scholar Jay Simple in his solo exhibition "Cosmic Slop."
Opening Reception: Friday, November 18 | 4 to 6 pm
Jay Simple is a son, a brother, a father, a friend, an artist, an activist, and a scholar-led by his ancestors and Allah. He is black and his life is eternal and multi-dimensional. He was born in Chicago, raised in Philadelphia, and currently resides in Virginia where he serves as the Executive Director of The Bridge: Progressive Art Initiative. Simple is also the founder and Director of The Photographer's Green Book, a resource for inclusion, diversity, equity, and advocacy with the lens-based medium.
"Cosmic Slop" is an installation that explores the historical and social trajectories from the religious practices of pre-colonial Western Africa to the first enslaved people to walk the shores of Virginia, and into the present uncertainty, of belonging and living in the United States of America. This is an exhibition not of solutions and certainty, but it is about the messy process of how we, as people, look to the past to understand our present and imagine our future. We are the Sankofa Bird strapped to a rocket destined to fall back to earth. Welcome home.
---
Free & Open to the Public
The PrattMWP Gallery is located in Munson-Williams-Proctor Arts Institute at 310 Genesee St. Utica, NY.
Gallery Hours
Tuesday - Saturday: 10 am to 5 pm
Sunday: Noon to 5 pm
PrattMWP Gallery - Fountain Elms
Friday, November 18, 2022 - Thursday, December 15, 2022 10:00 am - 05:00 pm
Price: $0.00 / Member Price: