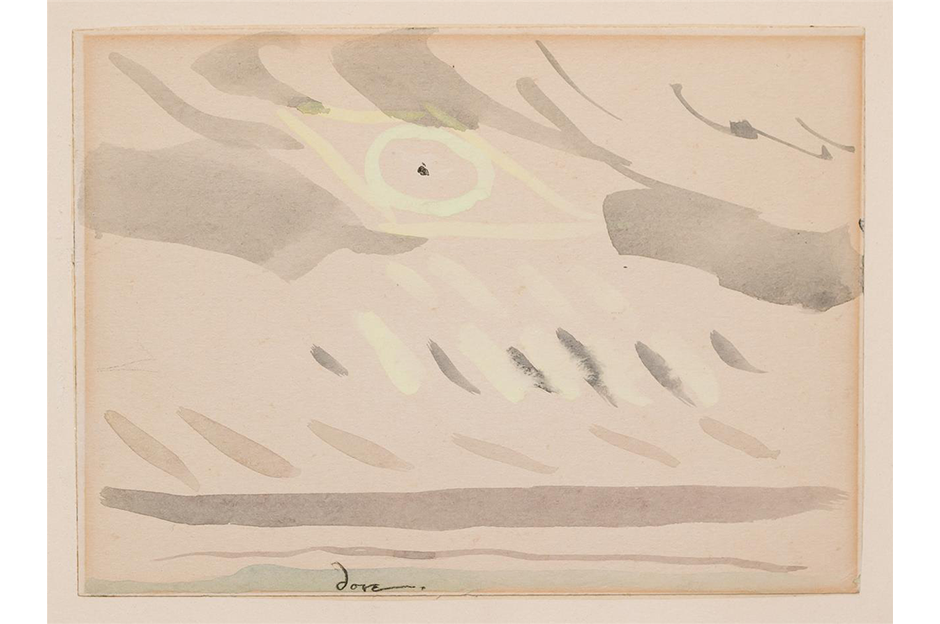 ---
A rare public display of a private collection of American modernist watercolors, loaned by a couple with family ties to the Utica area, are featured in an exhibition that will be on view from February 7 through March 29 in the Munson-Williams-Proctor Arts Institute Museum of Art. Each of the 17 pieces in this exhibition is a canonical example of the work of the generation of artists who embraced the tenets of modernism and sought, through a variety of personal artistic means, to express in their art what it meant to live in the modern age.
The exhibition, with works ranging in date from 1903 through 1939 to 1942, includes stunning figure studies, urban views, rural landscapes, and seascapes by nine leading American modernists: Thomas H. Benton, Charles E. Burchfield, Arthur G. Dove, Edward Hopper, Walt Kuhn, George B. Luks, John Marin, Reginald Marsh, and William Zorach. Six additional American modernists, less-widely known, whose works are also in the exhibition include Henry A. Botkin, Charles S. Hopkinson, Haley Lever, Dodge Macknight, Charles Nicolas Sarka, and John Whorf.
This exhibition is the first time all 17 watercolors have been publicly exhibited together as a group, although several of them have been published in books and catalogs of the artists who created them. The 17 works are a part of a larger collection of artwork the owners have assembled over the past five decades. The exhibition's title was suggested by the owners to reflect the joy and pleasure with which they lovingly assembled the collection over the years and their deep personal engagement with each of these works in the show. Aside from the beauty and historical importance of each of the watercolors, the exhibition is an eloquent and visually compelling testimony to the pleasures of art collecting.
American Modernist Watercolors from a Private Collection | An Adventure of the Heart
Saturday, February 07, 2009 - Sunday, March 29, 2009
Price: $0.00 / Member Price: