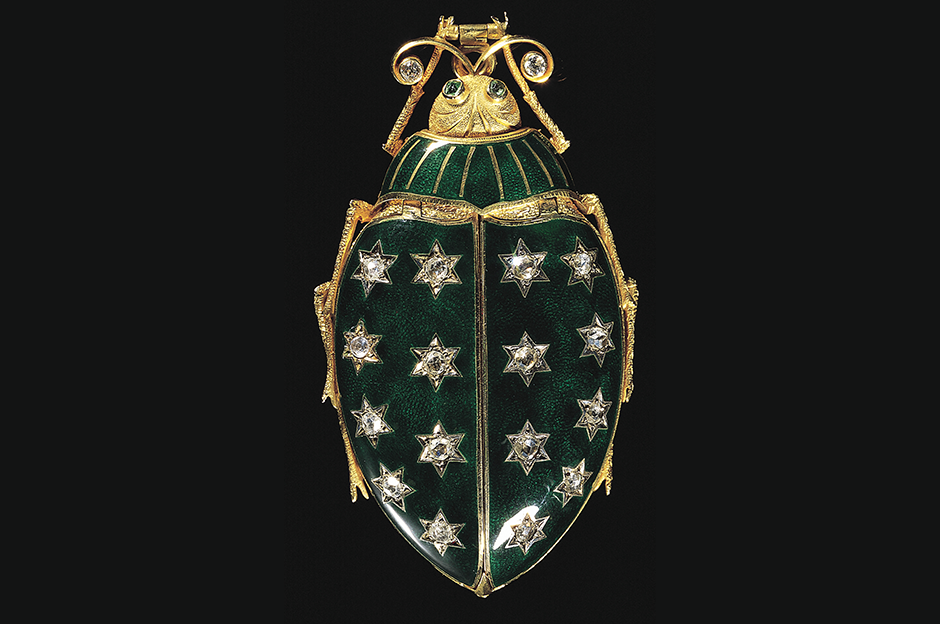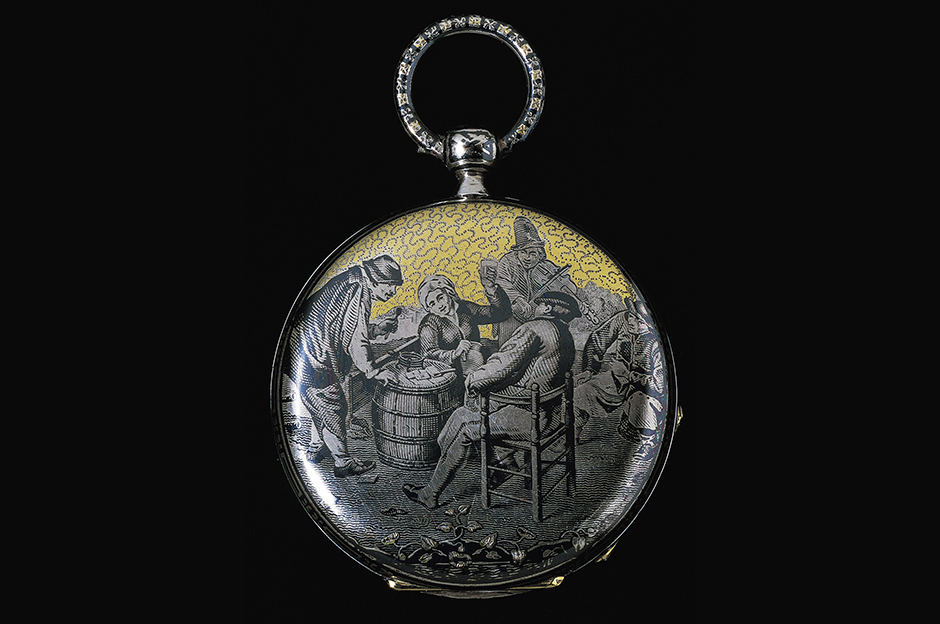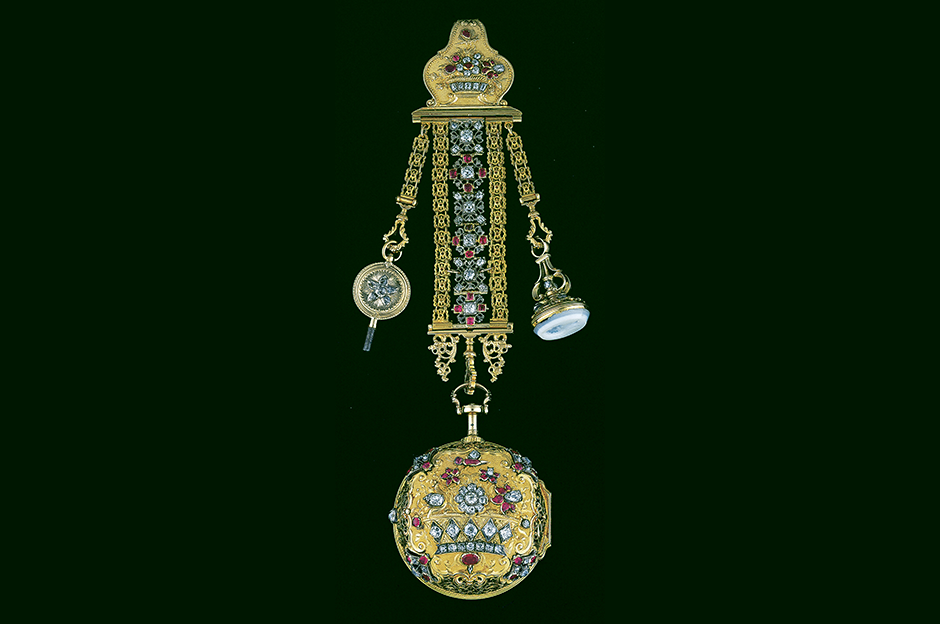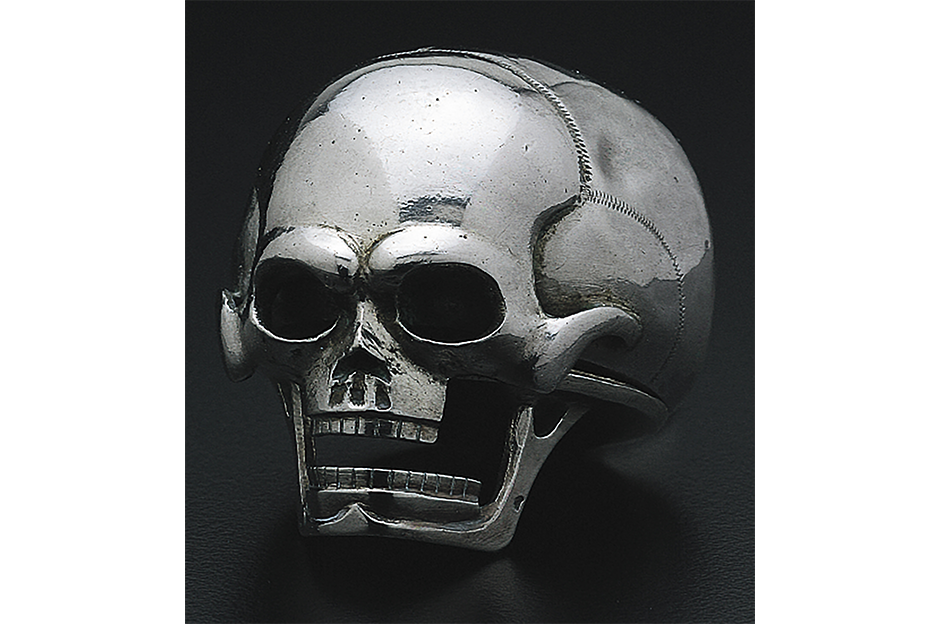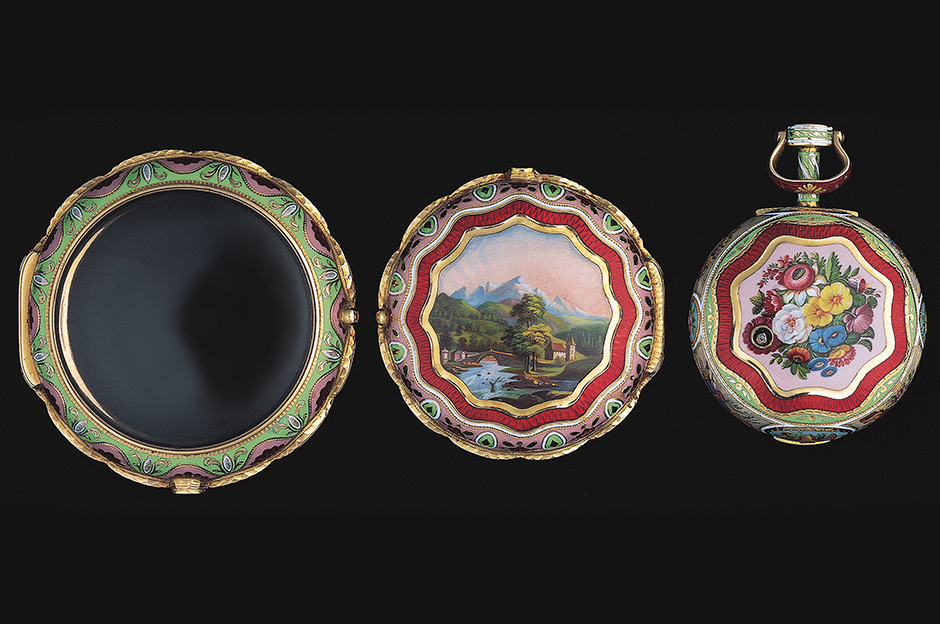 ---
The aesthetic brilliance and exquisite craftsmanship of beautifully ornamented historical timepieces will be showcased in Jewels of Time: Watches from the Proctor Collection, on view December 16 through April 29 in the Museum of Art. Each watch is a work of art and was worn as a bejeweled symbol of prestige and honor.
Jewels of Time explores watches as decorative arts and jewelry. This exhibition includes 80 skillfully crafted European timepieces amassed by brothers Thomas R. Proctor (1844-1920) and Frederick T. Proctor (1856-1929), two of the MWPAI's founders, who accumulated this rare and extraordinary collection during the late 19th and early 20th centuries. With 300 European and American pieces, the watch collection is one of the largest and most important ever assembled in the United States.
When traveling in Europe and the United States, the brothers scoured auctions and sought out dealers to procure the best pieces. They pursued the finest watches available for an aesthetically pleasing collection that also traversed the chronological and geographic breadth of the history of watchmaking. Jewels of Time delivers an overview of 300 years of timekeeping, as watches evolved from jewelry and novelty items to precision mechanisms.
The exhibition is divided into sub-categories that display the opulence of each piece. The intricate scenes depicted on the repoussé cases of many of the silver and gold watches, for example, illustrate the pinnacle of metal-smithing techniques. The exquisite collection features highly detailed miniature portraits and still lifes. Semi-precious stones were a favored ornamental element and examples include jewel-encrusted watchcases and chatelaines. The collection also contains Renaissance-style watches of rock crystal, clever automatons, and novelty forms that vary from a skull to a heart.
Enjoy an exploration of ornamental and jeweled personal artworks through this internationally recognized collection.

Jewels of Time: Watches from the Proctor Collection
Saturday, December 16, 2017 - Sunday, April 29, 2018
Price: $0.00 / Member Price: