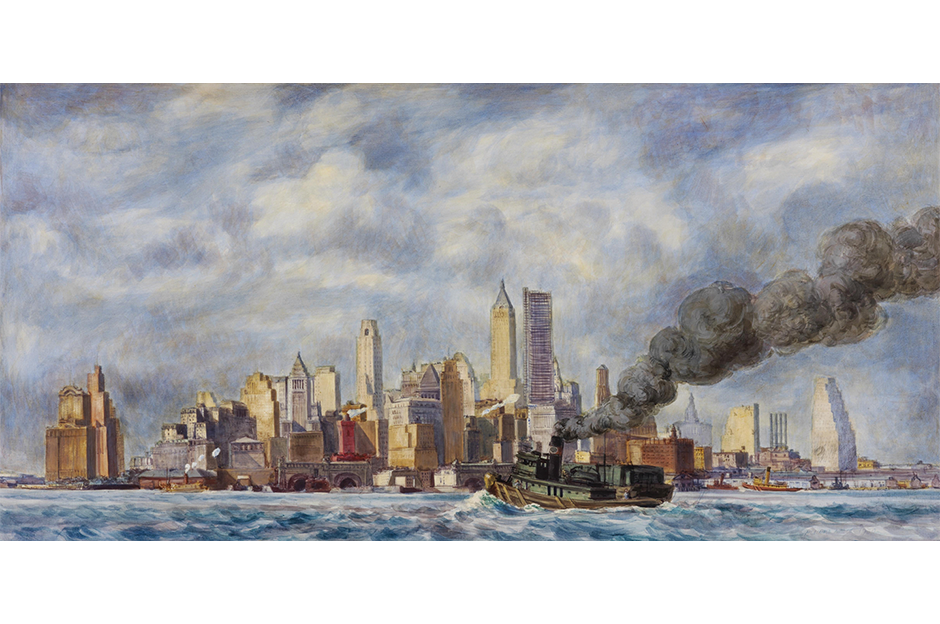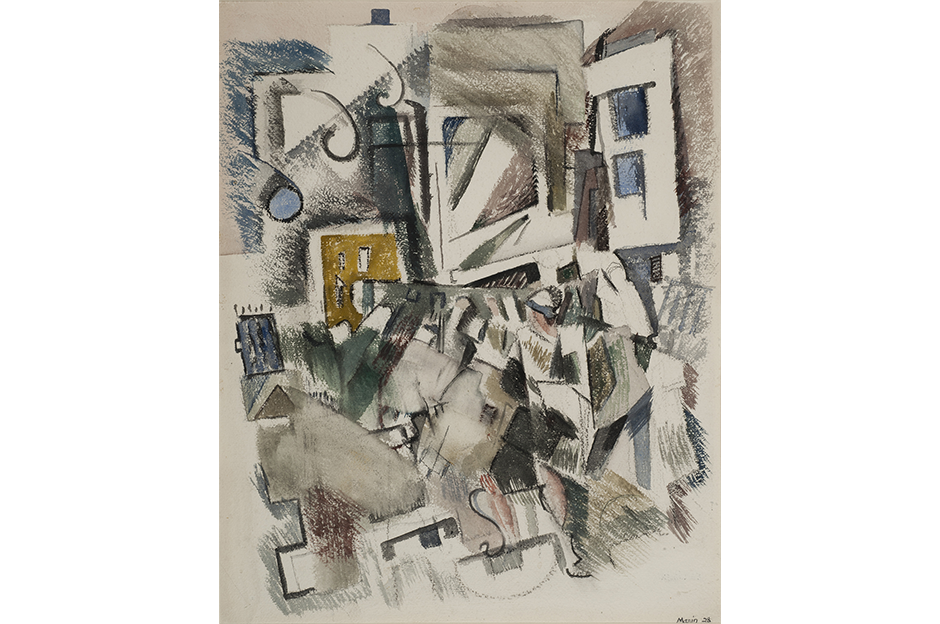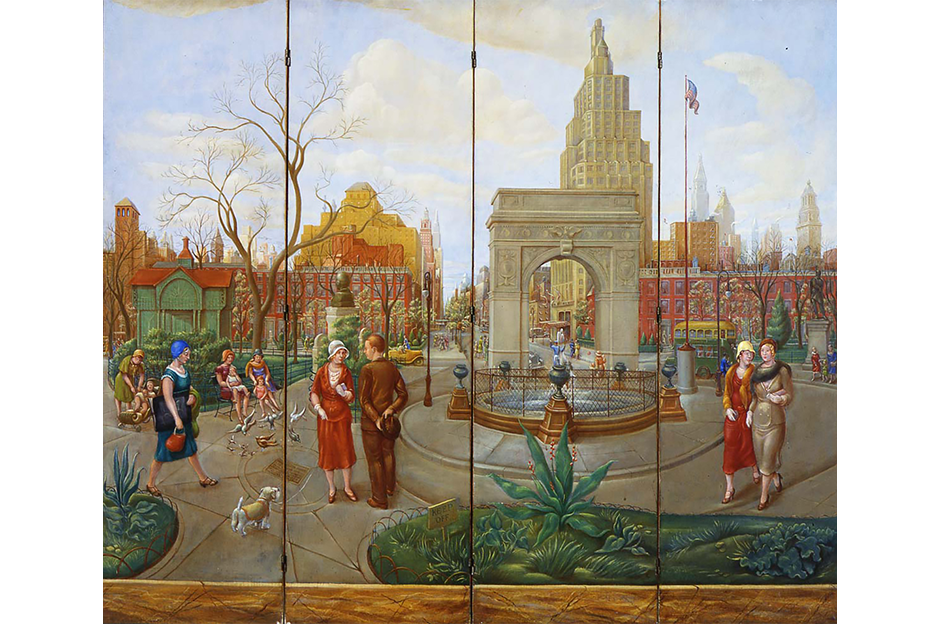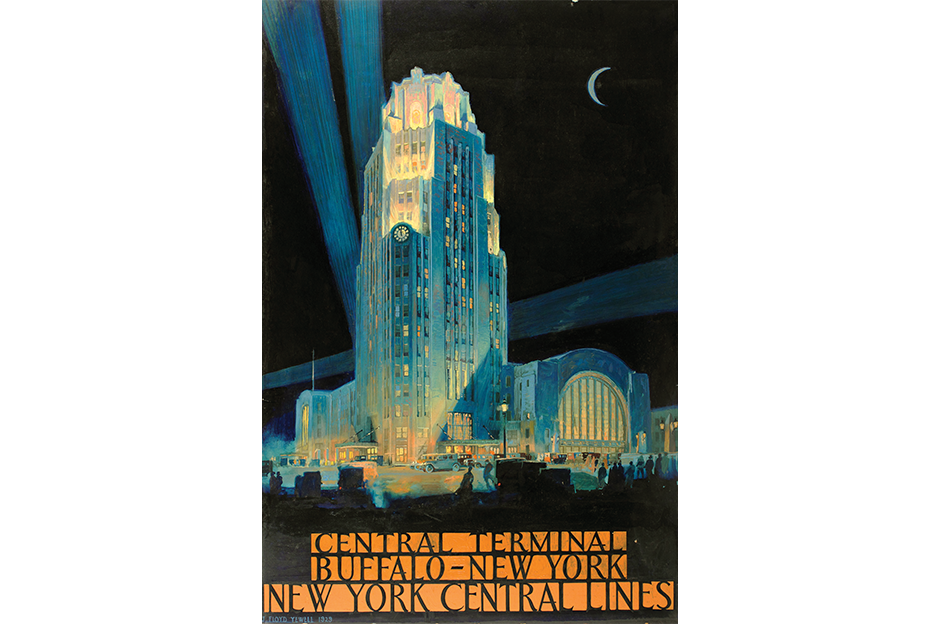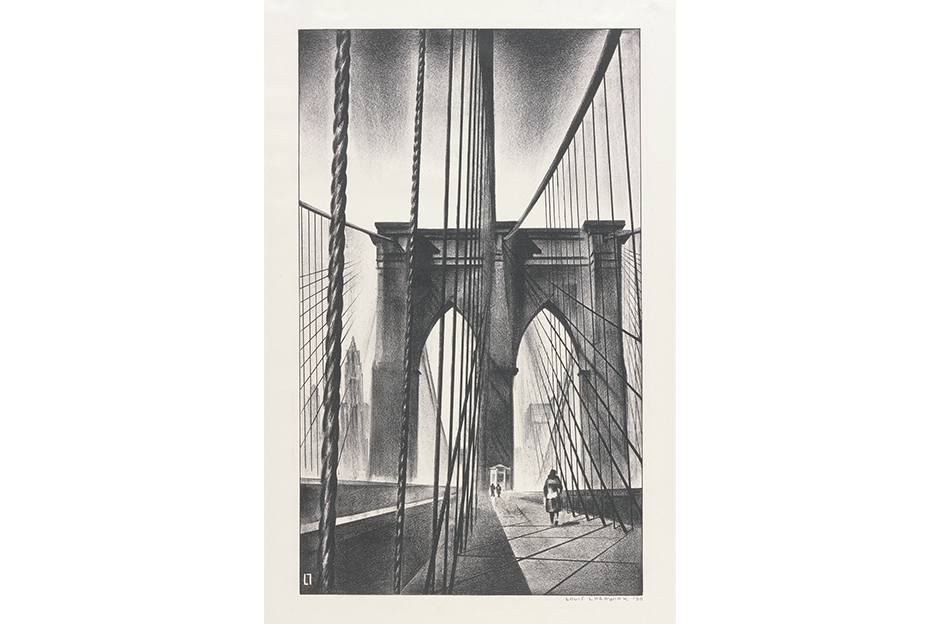 ---
MWPAI Exhibition Explores How The Empire State Modernized America
During the 10 years that took America from glittering heights to the depths of economic devastation, New York State transformed the nation. The exhibition Roaring into the Future: New York 1925-35, on view June 18 through October 9 at Munson-Williams-Proctor Arts Institute Museum of Art, is a pioneering exploration celebrating the Empire State as the driving force behind the creation of 20th-century modernism. From Buffalo to Brooklyn, artists, designers, and manufacturers generated avant-garde art, fashion, technology, and music that resulted in the century's most important artistic revolution. Lori Zabar, based in New York City and working with the Museum of Art staff, is the curator of this exhibition, originated by MWPAI.
Roaring into the Future features more than 100 artworks—fashion arts, paintings, decorative arts, and video and music —including masterpieces from the MWPAI collection by Reginald Marsh, John Storrs, and Stuart Davis. Works from museums across the state enhance this innovative exhibition, including famous photographs from the George Eastman Museum and from the Whitney Museum of American Art; dazzling jewelry from Tiffany & Co. Archives; decorative arts from Yale University Art Gallery, The Metropolitan Museum of Art and the Brooklyn Museum; and a Franklin automobile from the Northeast Classic Car Museum. Rarely exhibited works from
galleries and private collections are also featured.
The artworks often made with innovative materials, embodied the seismic post-World War I shifts in social customs, women's rights, race relations, and technological discoveries. The exhibition showcases the streamlined and skyscraper aesthetics that became design hallmarks, as well as the artistic expression of progressive cultural movements including the Harlem Renaissance. MWPAI will present an unprecedented cultural experience that celebrates New Yorkers' creativity and their national influence.
Over the course of nearly a century, the fact has given way to myth, and perceptions of the era have evolved into romanticized visions of speakeasies and breadlines. Roaring into the Future accurately explores the actual pivotal role played by New York State's arts community in the development of a thoroughly modern style, as it evolved from a Eurocentric to a uniquely American interpretation of art and consumer goods for the 20th century and beyond.
Roaring into the Future Timeline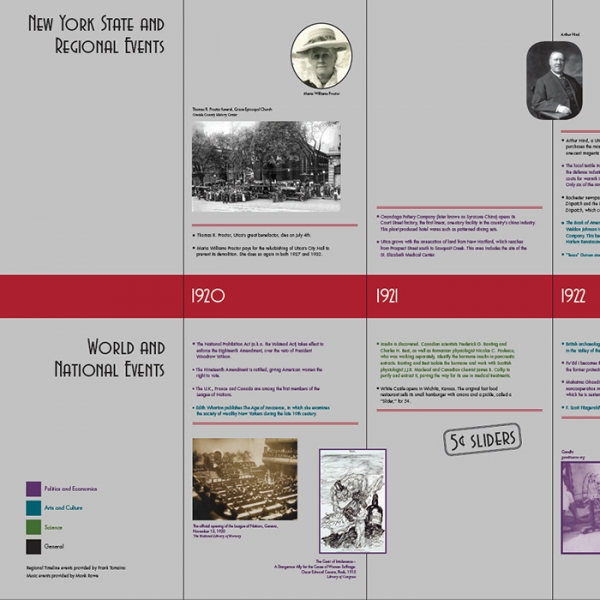 Roaring into the Future Timeline PDF click here
To hear the Roaring into the Future audioguide click here
Exhibition sponsors
Empire State Development of Tourism Market NY Funds
KeyBank
Gilroy Kernan & Gilroy Insurance
Elizabeth R. Lemieux, Ph.D., for all education and public programs
Carbone Auto Group
Florence Bourdon
Admission is free to MWPAI Members
General admission $10 | students $5
Children 12 and younger are free
The Museum of Art participates in the Blue Star Museums program, offering free admission to active-duty military and up to five immediate family members.
Roaring into the Future Exhibition Checklist
Roaring Into the Future Members' Opening June 17, 2017 image link
Roaring into the Future: New York 1925-35
Sunday, June 18, 2017 - Monday, October 09, 2017
Price: $0.00 / Member Price: