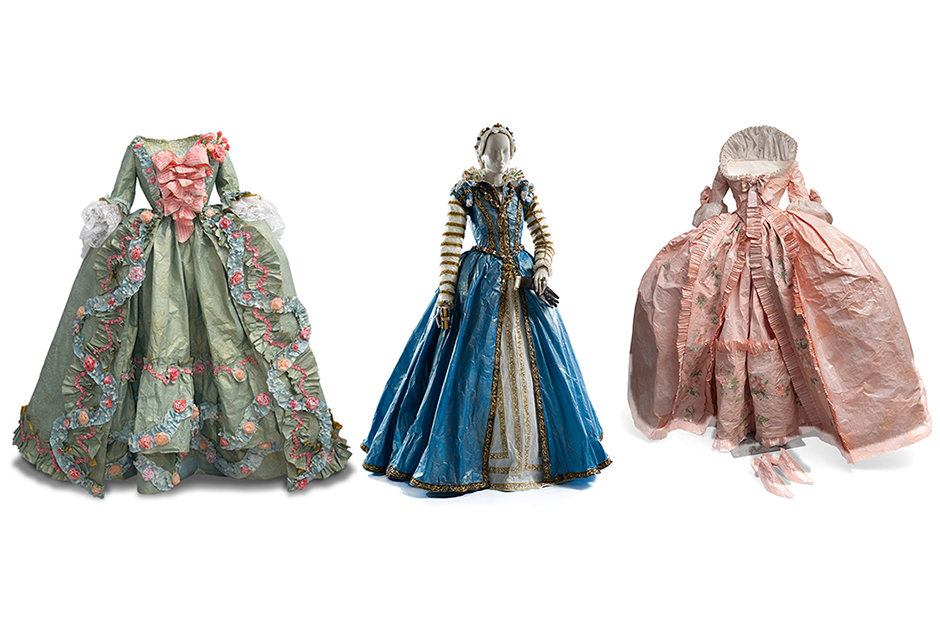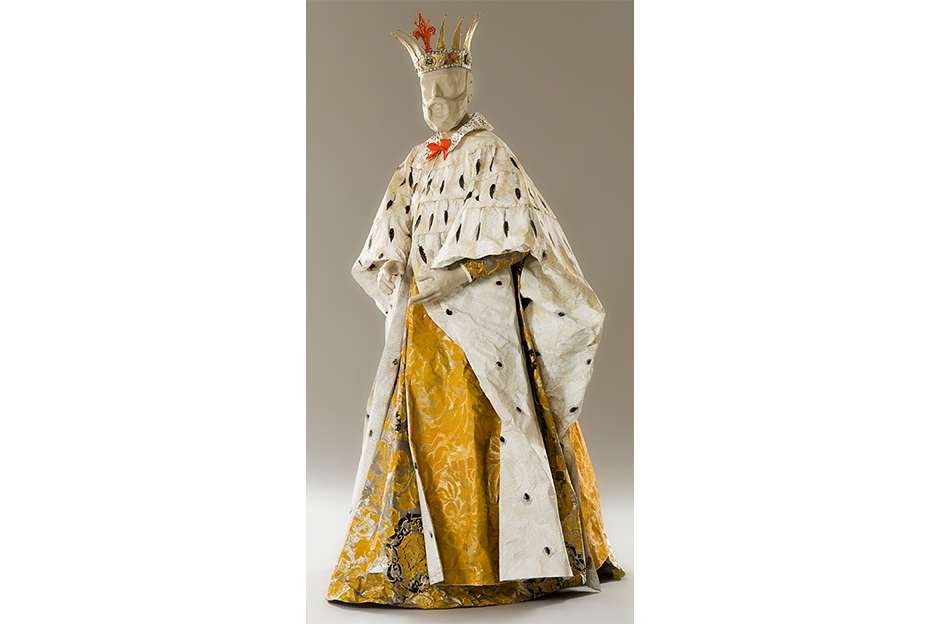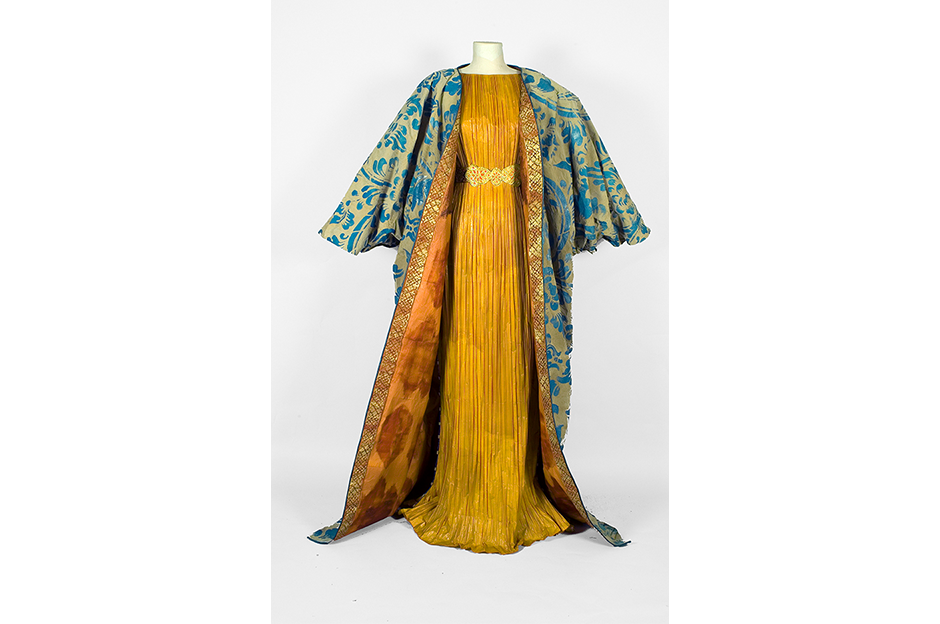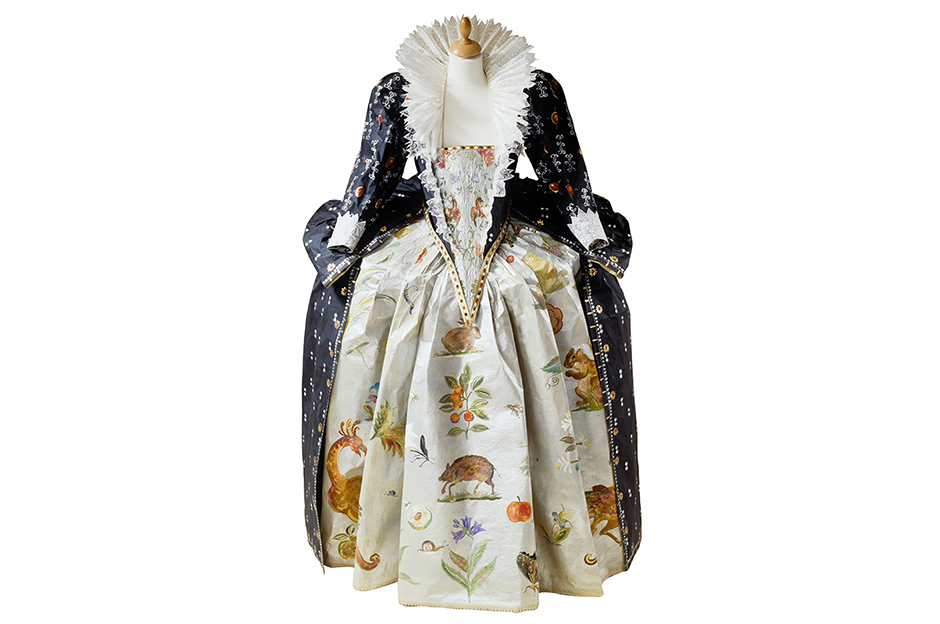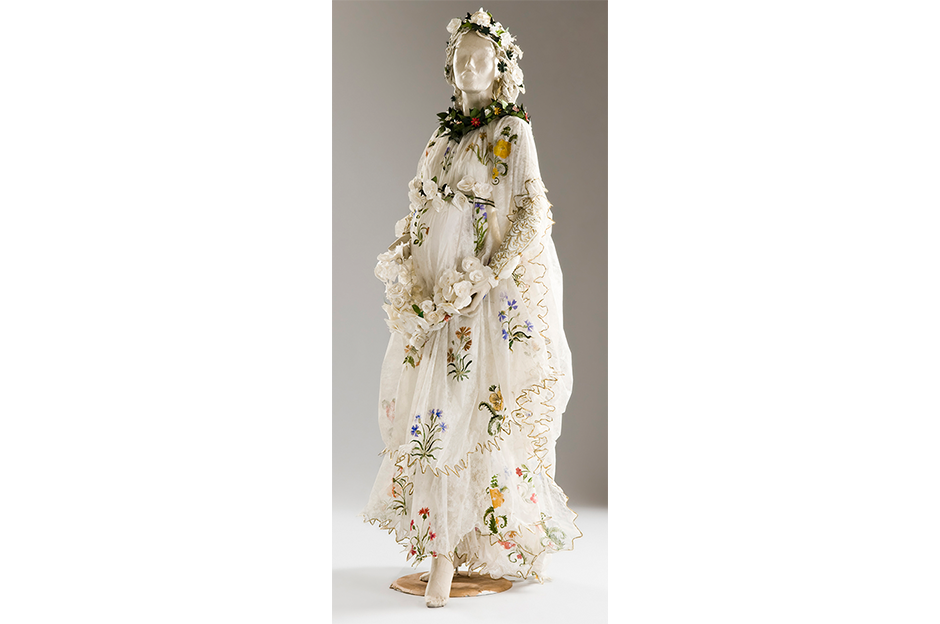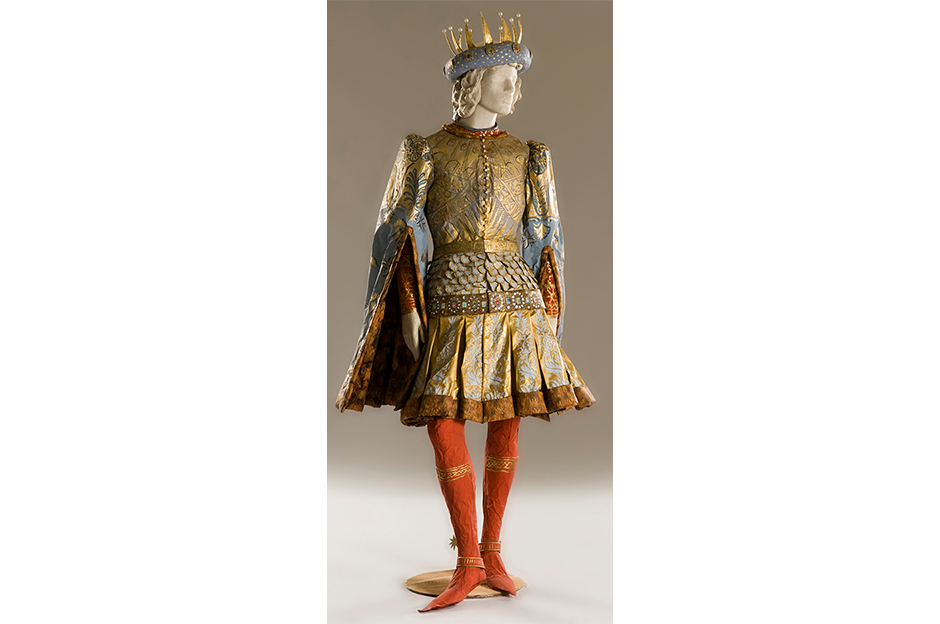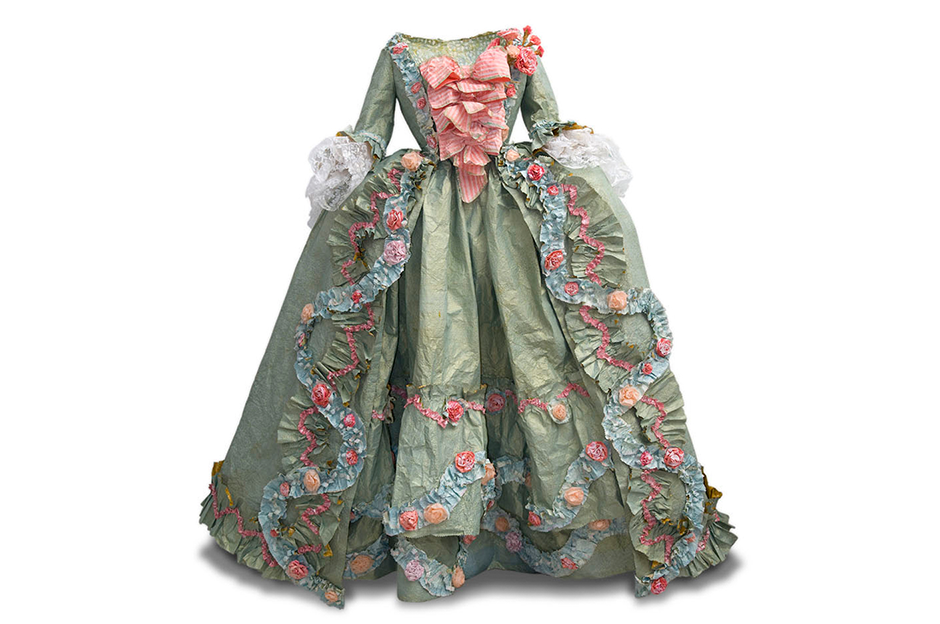 ---
Exhibition Admission
Free for Munson-Williams members | $12 general public
$10 NARM and reciprocal museum members | $6 full-time students
Free for Snap/EBT cardholders
Permanent collection galleries are free and open to the public.
---
Docent Greeters
For the remainder of the exhibition, In lieu of scheduled tours, Museum of Art docents will be available in the exhibition galleries to assist visitors and answer questions on the dates and times listed below.
Friday, January 7, 11 am to 3 pm

Saturday, January 8, 11 am to 3 pm

Sunday, January 9, 2 to 4 pm
Free with exhibition admission
---
Masterpieces celebrating more than 500 years of fashion history and re-created in meticulous detail by celebrated contemporary Belgian artist Isabelle de Borchgrave, will be showcased in Fashioning Art from Paper.
This exhibition includes nearly 100 intricately detailed artworks that relive elements of history including the Italian Renaissance in Florence, the magic of the famed Ballets Russes, and the Ottoman Empire. Fashioning Art from Paper combines fashion, history, contemporary art, with a seemingly impossible technique.
De Borchgrave, a painter by training, is one of today's most creative European artists. Using only paper and hand painting to dazzling effect, she constructs garments depicted in early European paintings and collections—from the Renaissance finery of the Medici family and gowns worn by Queen Elizabeth I to the lavish vestments of the grand courtiers of the 19th and 20th centuries. Her works have been shown internationally, and MWPAI is the only northeast American venue for this extended tour.
Fashioning Art from Paper celebrates de Borchgrave's most noted bodies of work, including Les Ballets Russes, featuring interpretations of vibrant costumes designed by Léon Bakst, Giorgio de Chirico, Pablo Picasso, and others. Papiers à la Mode, features de Borchgrave's reimagined iconic garments from world history, including interpretations of dresses worn by Madame de Pompadour, Marie-Antoinette, Elizabeth I, and Empress Eugenie. The World of Mariano Fortuny, includes interpretations of the great master painter and designer's iconic Grecian-style dresses and tunics from the early 20th century, while Kaftans highlights Silk Road textiles. The Splendor of the Medici, series capture the astounding luxuriousness that characterizes this extraordinary era of intellectual, scientific, literary, and artistic accomplishments.
Fashioning Art From Paper has been named one of The 10 Exhibitions to Visit in New York State this Fall by New York Magazine!
---
Lead Sponsor
Baird Private Wealth Management
Richard and Constance Griffith
Associate Sponsors
Elizabeth R. Lemieux, Ph.D.; the F.X. Matt Memorial Fund of The Community Foundation of Herkimer and Oneida Counties, Inc.; and Hon. Joan Shkane (Ret.)
The exhibition has been organized by Dixon Gallery and Gardens, Memphis, in cooperation with Isabelle de Borchgrave Studio.
Funding for this exhibition is provided in part by national sponsor


ⓇNYSDED

---
See what visitors are saying!
---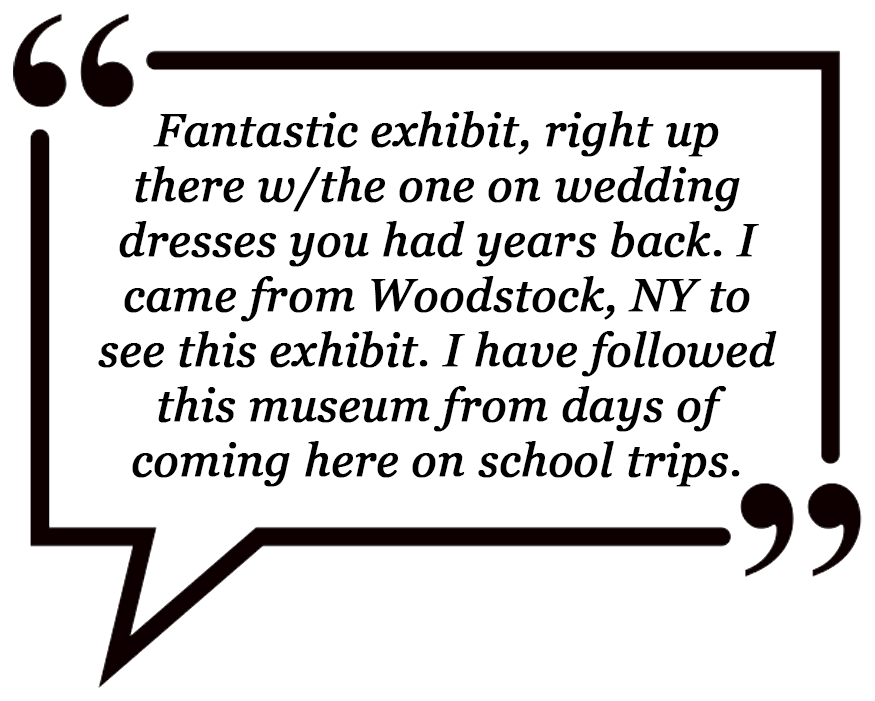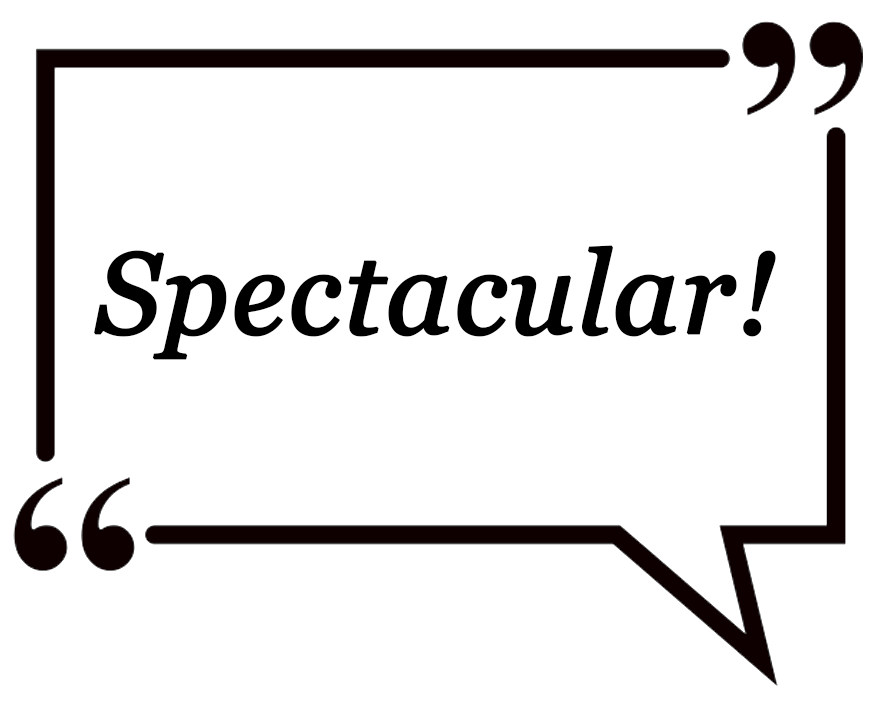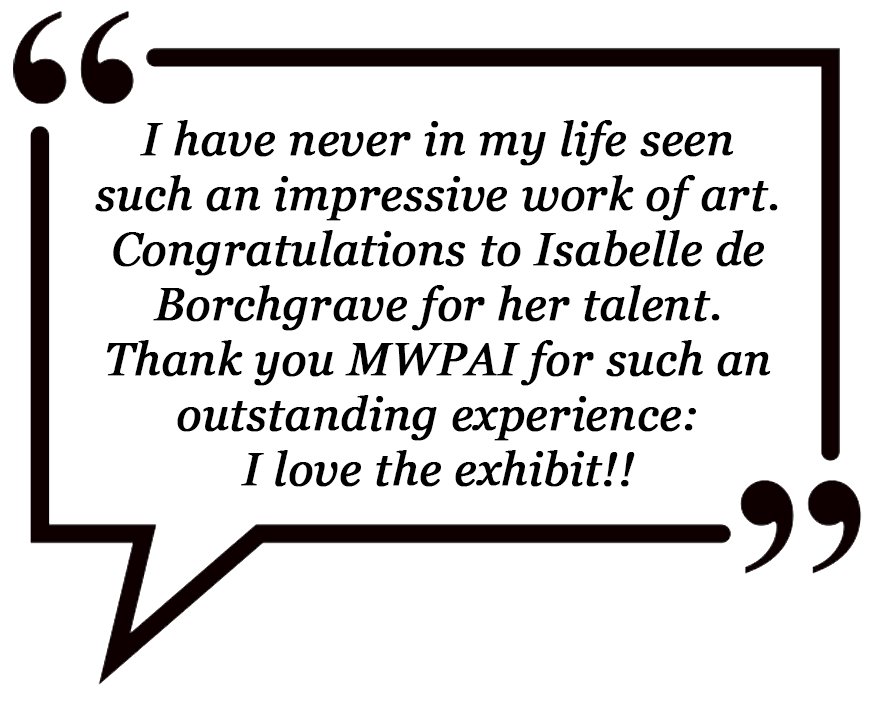 EXHIBITION: Isabelle de Borchgrave: Fashioning Art from Paper
Museum of Art
Sunday, October 17, 2021 - Sunday, January 09, 2022 10:00 am
Price: $12.00 / Member Price: $0.00