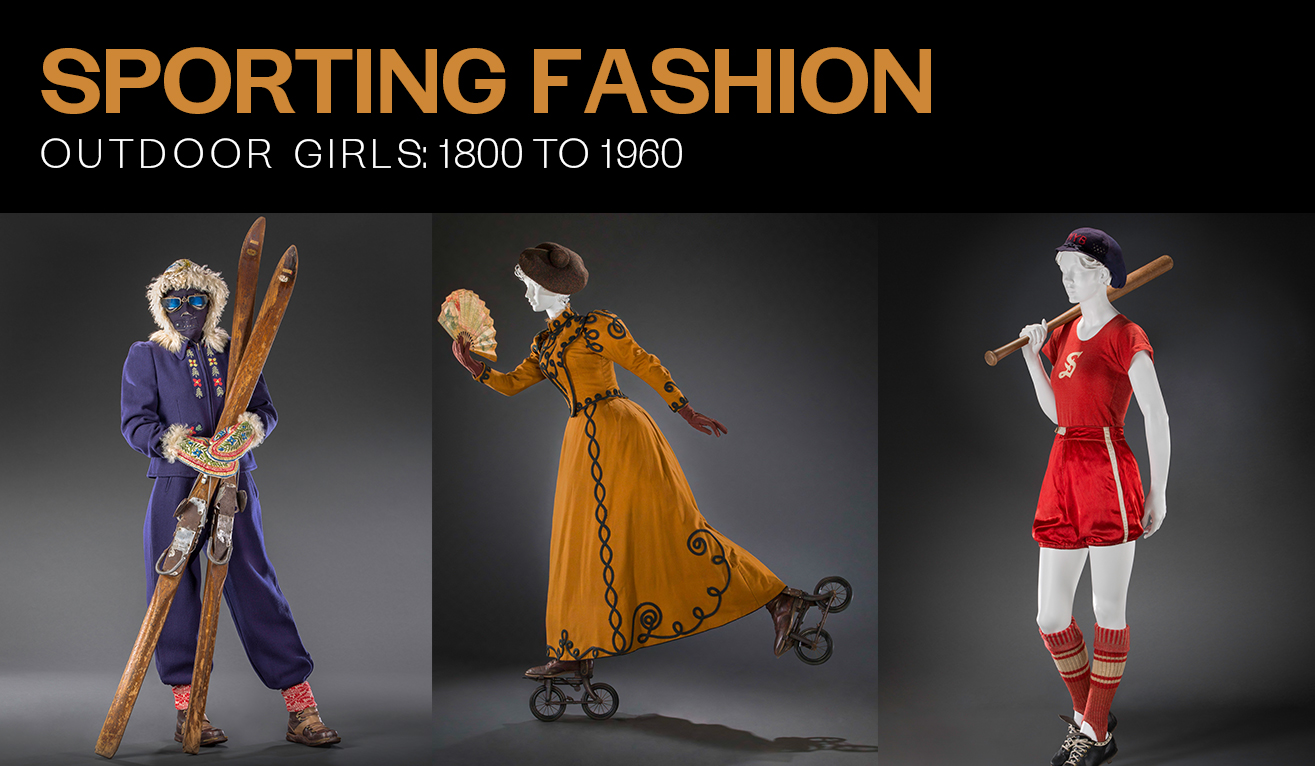 ---
A captivating new exhibition explores the allure of athletic attire in "Sporting Fashion: Outdoor Girls 1800-1960," coming to the Munson Museum of Art on June 23.
"Sporting Fashion" is the first exhibition to explore the evolution of women's sporting fashion over this 160-year period. The exhibition includes 65 ensembles comprised of more than 480 historic objects selected from the exceptional collections of the FIDM Museum at the Fashion Institute of Design & Merchandising, Los Angeles.
Motorcycle gear, ski wear and bowling outfits will be among the items on display, using authentic apparel to illustrate changing interests, freedoms and social norms. The exhibition includes garments and accessories from long-established sportswear brands such as Champion and Spalding, in addition to garments and accessories from key fashion brands such as Abercrombie & Fitch, Balenciaga and Chanel.
"Sporting Fashion" will explore six themes covering leisurely outdoor pursuits, equestrian interests, beach and swimwear, winter activities, high-speed transportation, and team sports.
The exhibition also highlights the lives and accomplishments of 16 storied women in sports. Those athletes include American sprinter Wilma Rudolph, a three-time Olympic champion, and pilot Hazel Ying Lee, the first Chinese American woman to join the Women Airforce Service Pilots during World War II. ;
Members are invited to a special preview party on Thursday, June 22.
This exhibition is organized by the American Federation of Arts and FIDM Museum at the Fashion Institute of Design & Merchandising, Los Angeles. The presentation in Utica is made possible by Elizabeth R. Lemieux, Ph.D., the Family of F.X. Matt II, Joseph Abraham, Cheryl and Fred Haritatos, and The Hon. Joan E. Shkane (ret.).
---
Sporting Fashion | Outdoor Girls 1800 to 1960
Museum of Art
Friday, June 23, 2023 - Sunday, September 17, 2023 10:00 am
Price: $12.00 / Member Price: $0.00