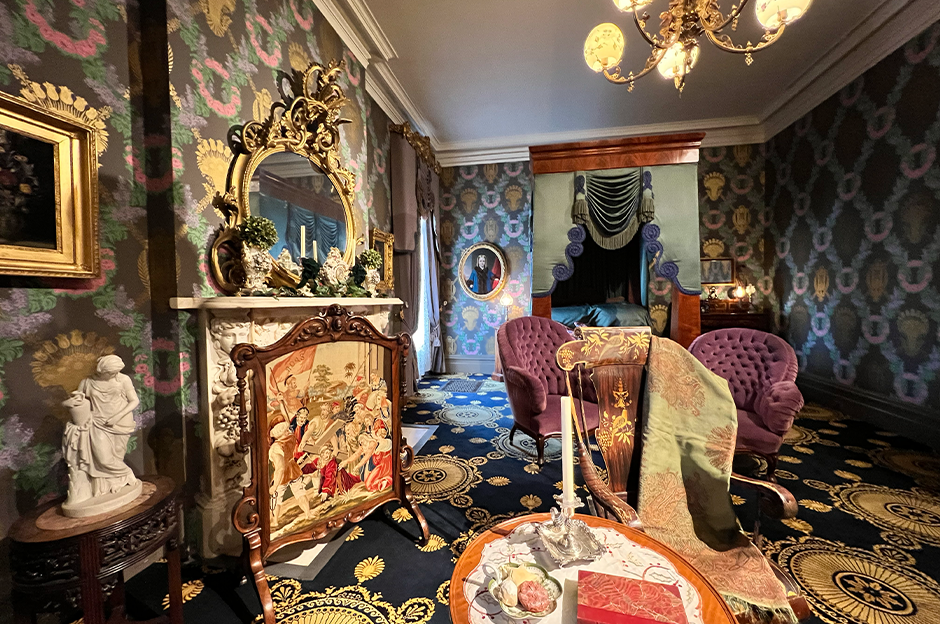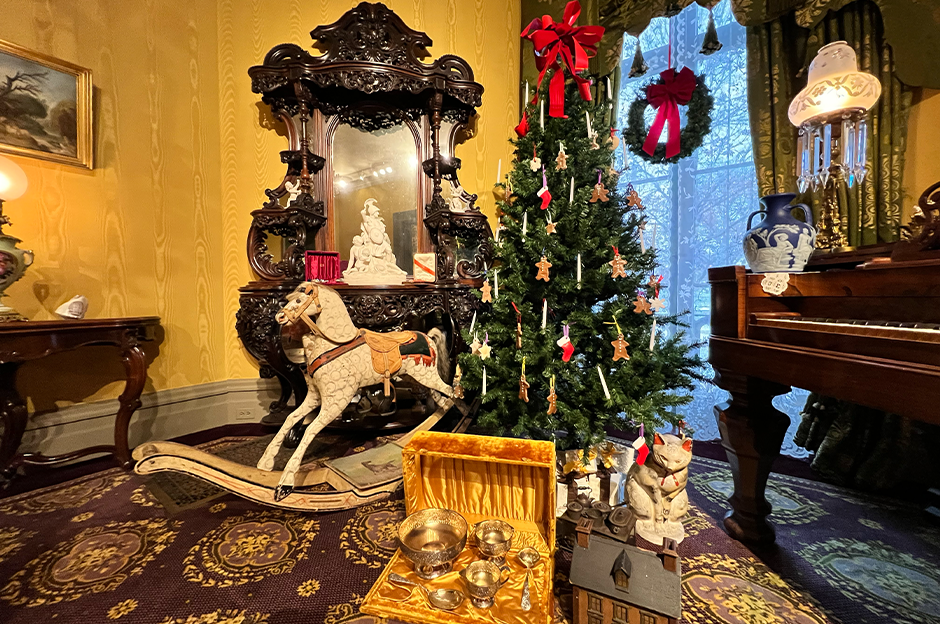 ---
Step into a winter wonderland with the annual Victorian Yuletide exhibition opening Nov. 24 at Fountain Elms. Through exquisitely adorned historical settings from the late 1800s filled with glittering decorations, traditional toys, and elegant crystal and silver, Victorian Yuletide offers visitors an opportunity to explore authentic Victorian-era Christmas customs.
This year the dining room, parlor, and library period settings will be appointed for a fashionable evening party called a "kettledrum." At this type of affair, the dining table was set with a buffet of cold entrées, salads, fruit, cakes, and other sweets. Guests were served eggnog, tea, coffee, wine, and claret or champagne.
Relive a tradition you enjoyed as a child, and introduce your children and grandchildren to one of the region's most authentic and stunning holiday displays. Step into the Victorian Era and celebrate the holiday season with a trip to Fountain Elms.
Guided Tours | Victorian Yuletide
Free and open to the public.
Saturdays at 2 p.m.
Fountain Elms
Friday, November 24, 2023 - Sunday, December 31, 2023 10:00 am
Price: $0.00 / Member Price: