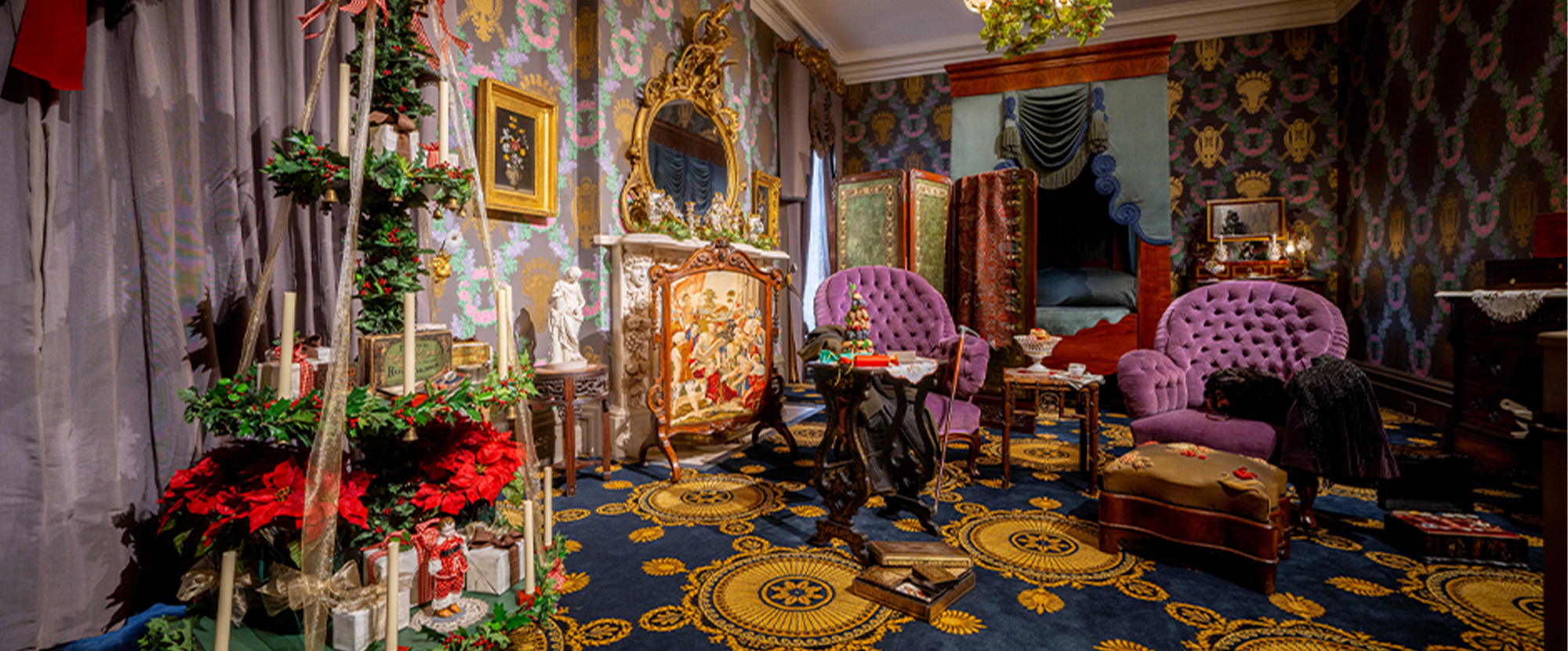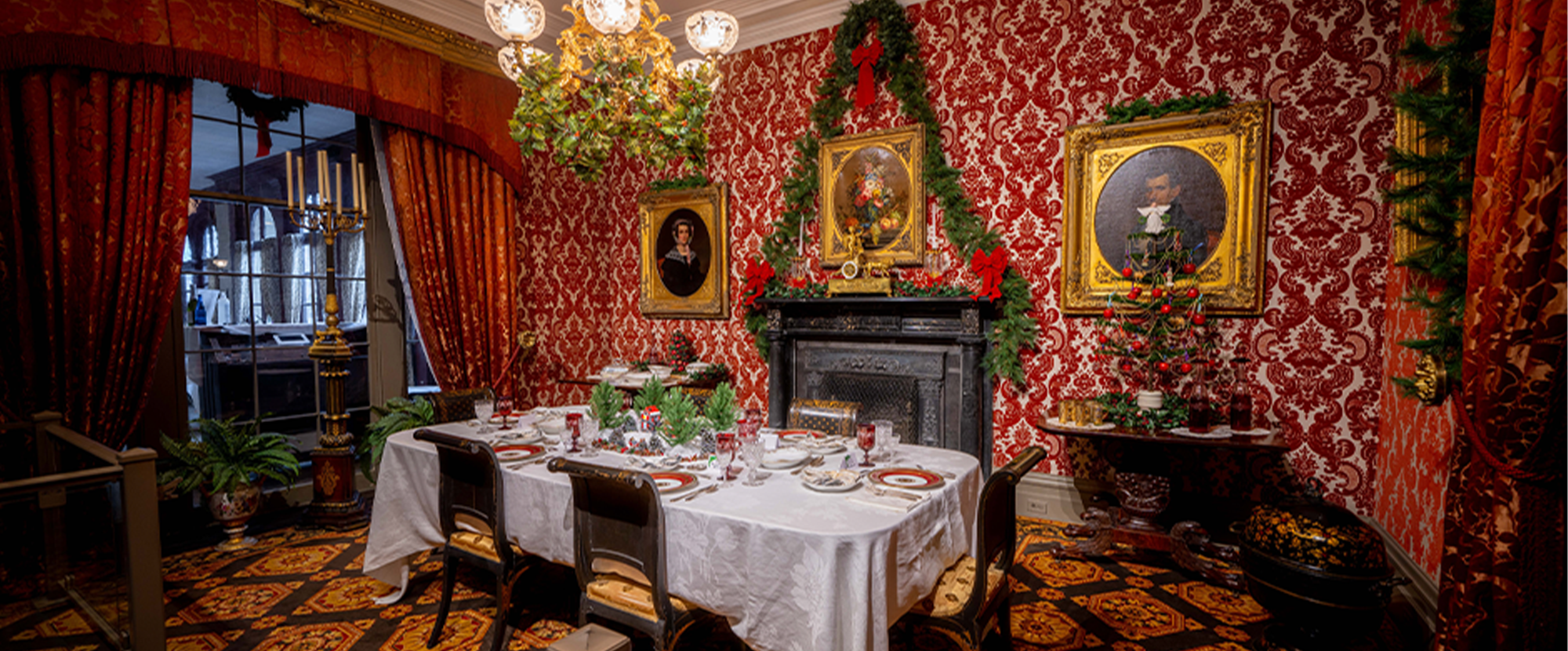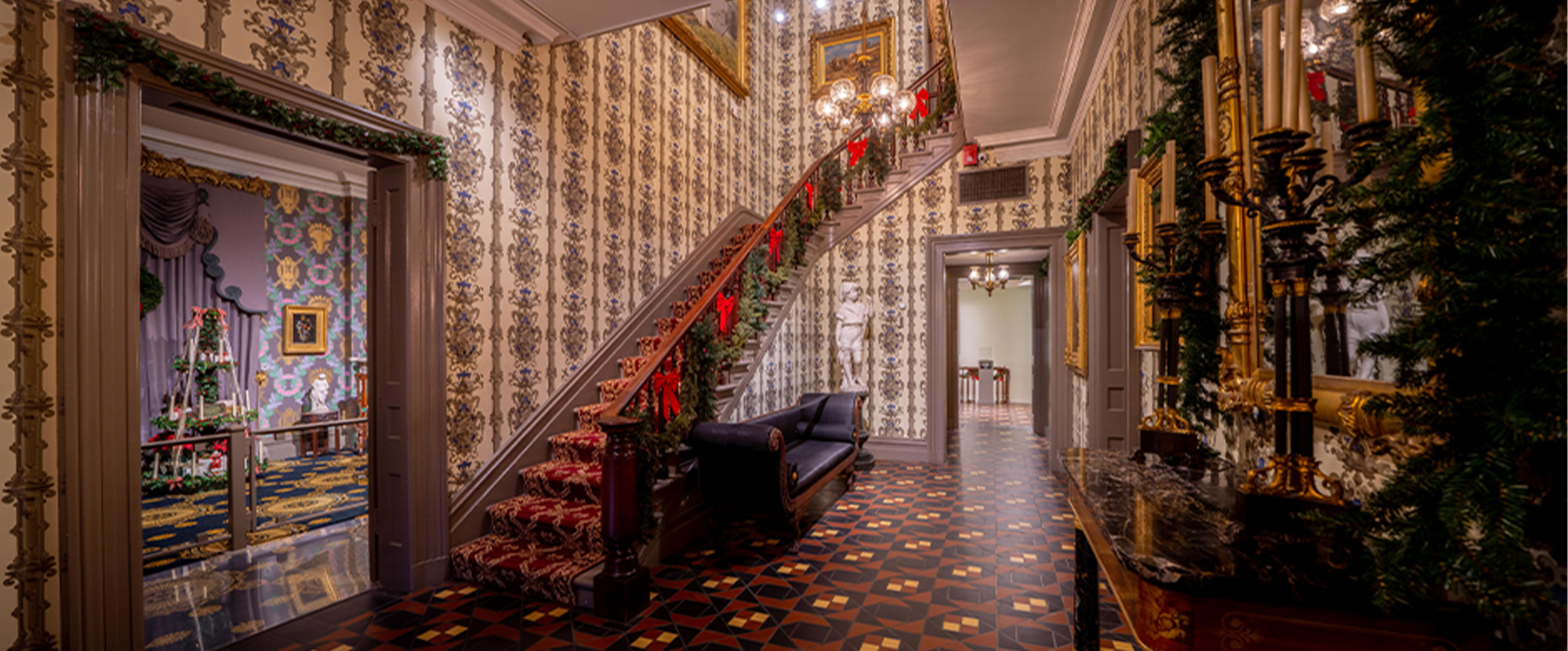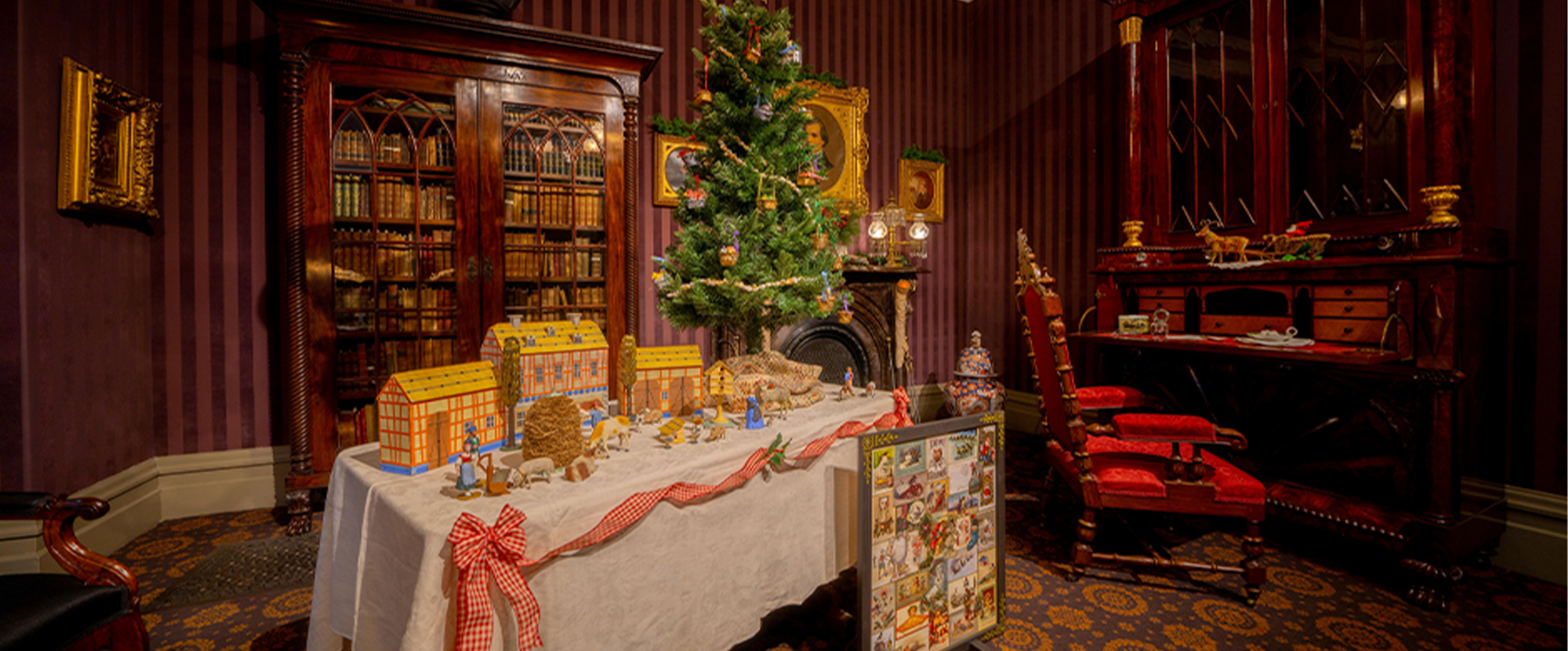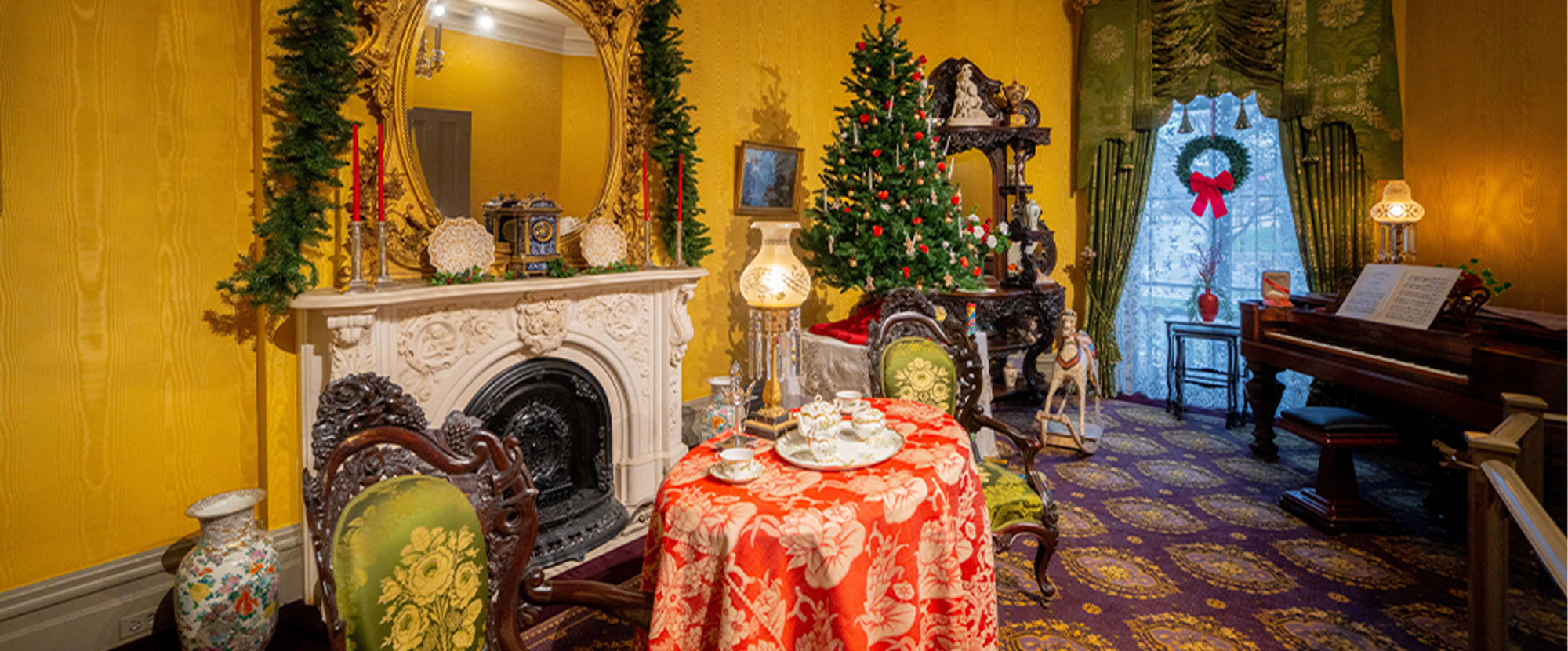 ---
Spend the holiday season at Fountain Elms as we honor the 200th anniversary of Clement C. Moore's famous poem, A Visit from St. Nicholas, later known as 'Twas the Night Before Christmas. Explore the period rooms as they transform to illustrate thematic lines from the poem.
Not a creature will stir in the library as the room quietly awaits the arrival of St. Nicholas. German Putz accompany a Victorian feather tree and stockings hang by the chimney with care. Learn about early depictions of Santa Claus by William Gilley, Myron B. King, and Felix O. Darley.
The bedroom depicts a long winter's nap interrupted. Tussled historic textiles indicate that our narrator sprang from the bed to see what was the matter. A glance to the nearest window might indicate why–Down the chimney St. Nicholas came with a bound to the parlor, where an array of gifts flank a full-sized Christmas tree adorned with baked dough ornaments and candles. Santa Claus has made his exit by placing a finger beside his nose; an idea Clement C. Moore may have borrowed from Washington Irving.
In the dining room, a festive bounty of food and beverages cover the table in preparation for a Happy Christmas to all, and to all a good night!
Related Events
Saturdays, at 2 p.m. Guided tours of Fountain Elms
Sunday, December 4, at 2 p.m., Book Signing and Talk: The Art and History of Twas the Night Before Christmas
Join Canadian author Pamela McColl for a talk and signing of her book, Twas The Night: The Art and History of the Classic Christmas Poem, which outlines the way Christmas literature and art has developed over the past two centuries and the poem's influence on great works of art by the likes of N.C. Wyeth and Norman Rockwell. Free.

Victorian Yuletide: 'Twas the Night Before Christmas'
Fountain Elms
Tuesday, November 22, 2022 - Saturday, December 31, 2022
Price: $0.00 / Member Price: