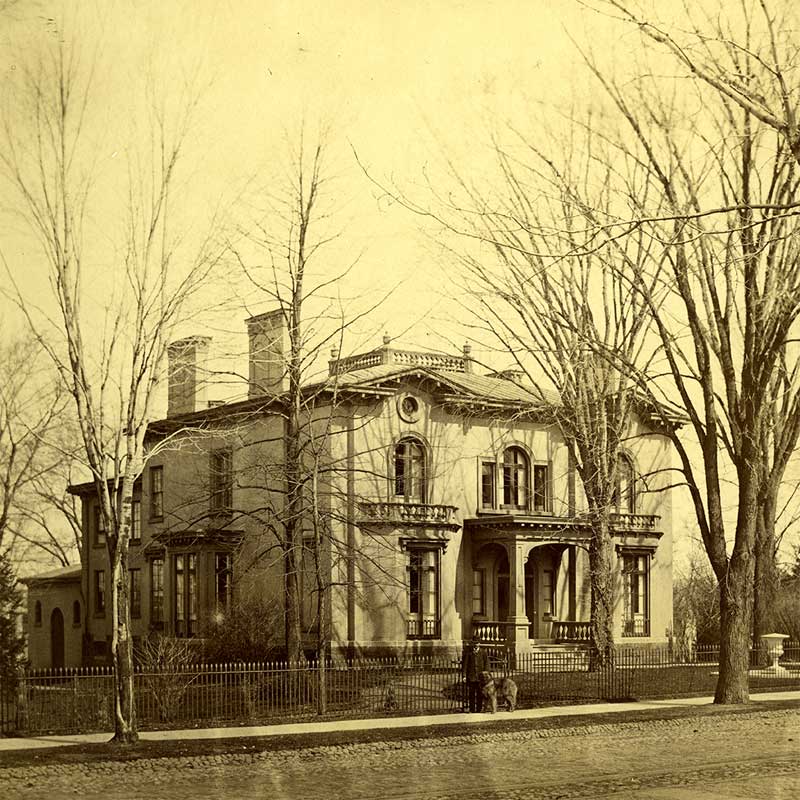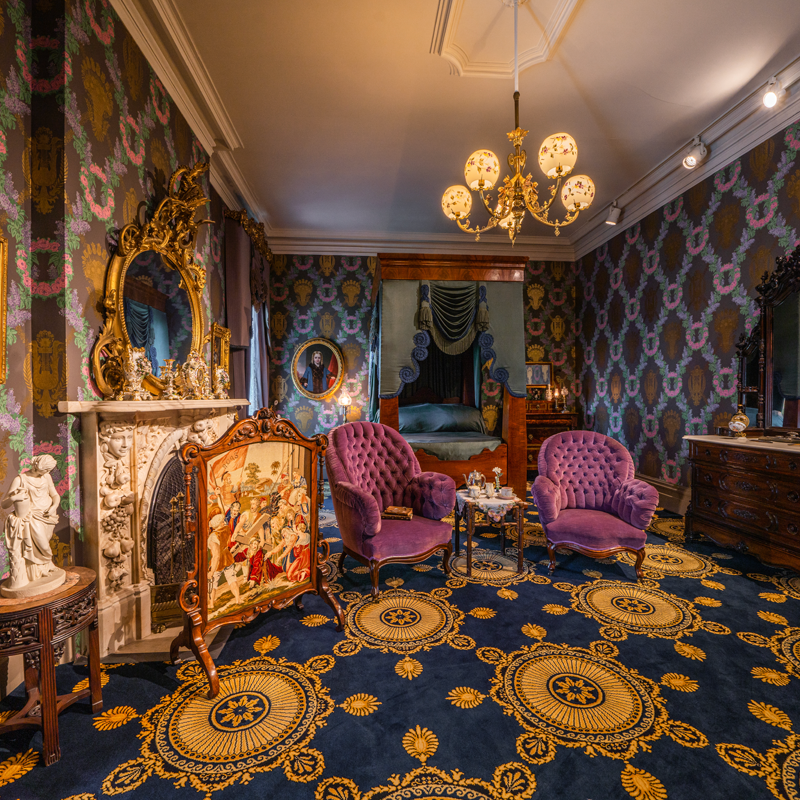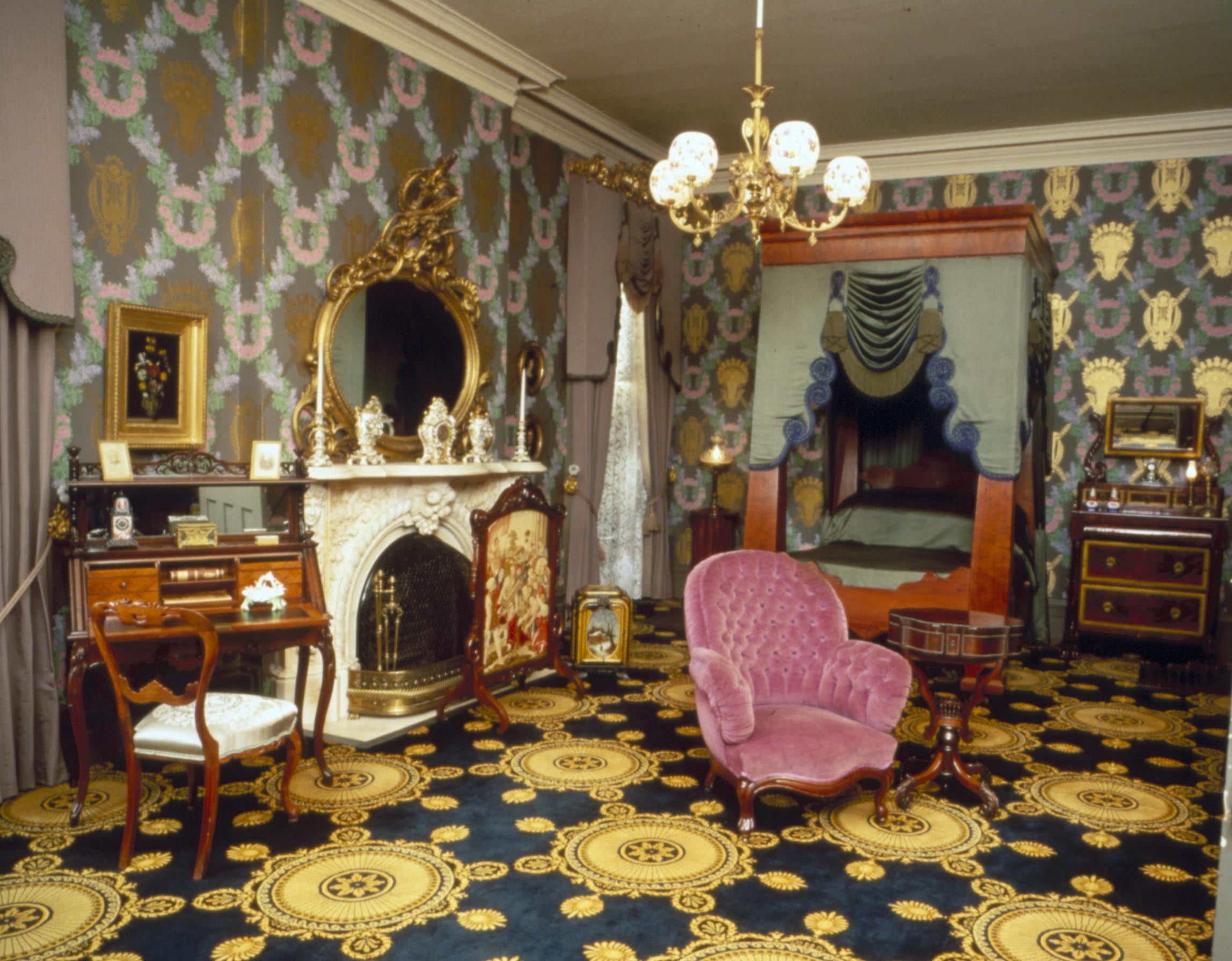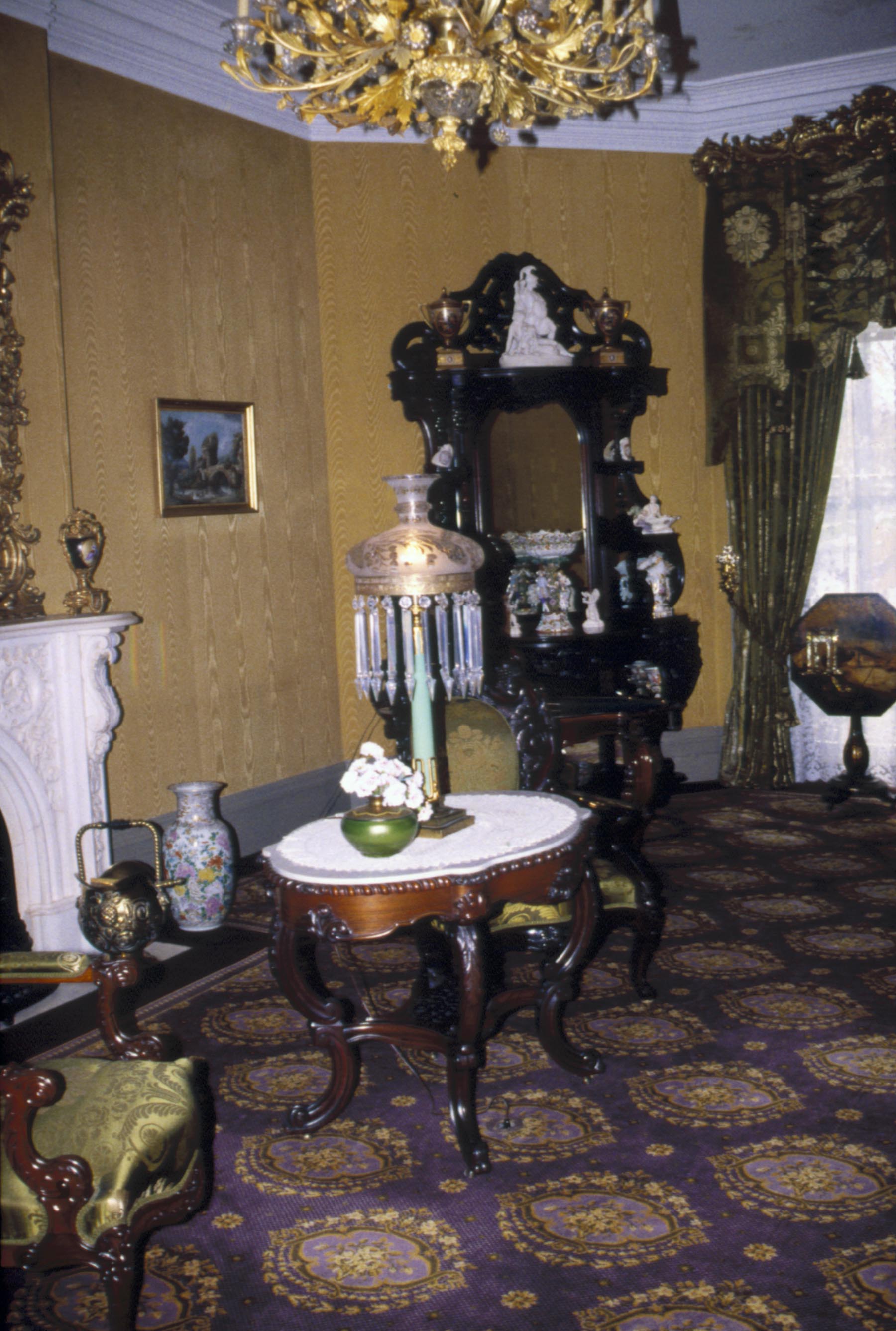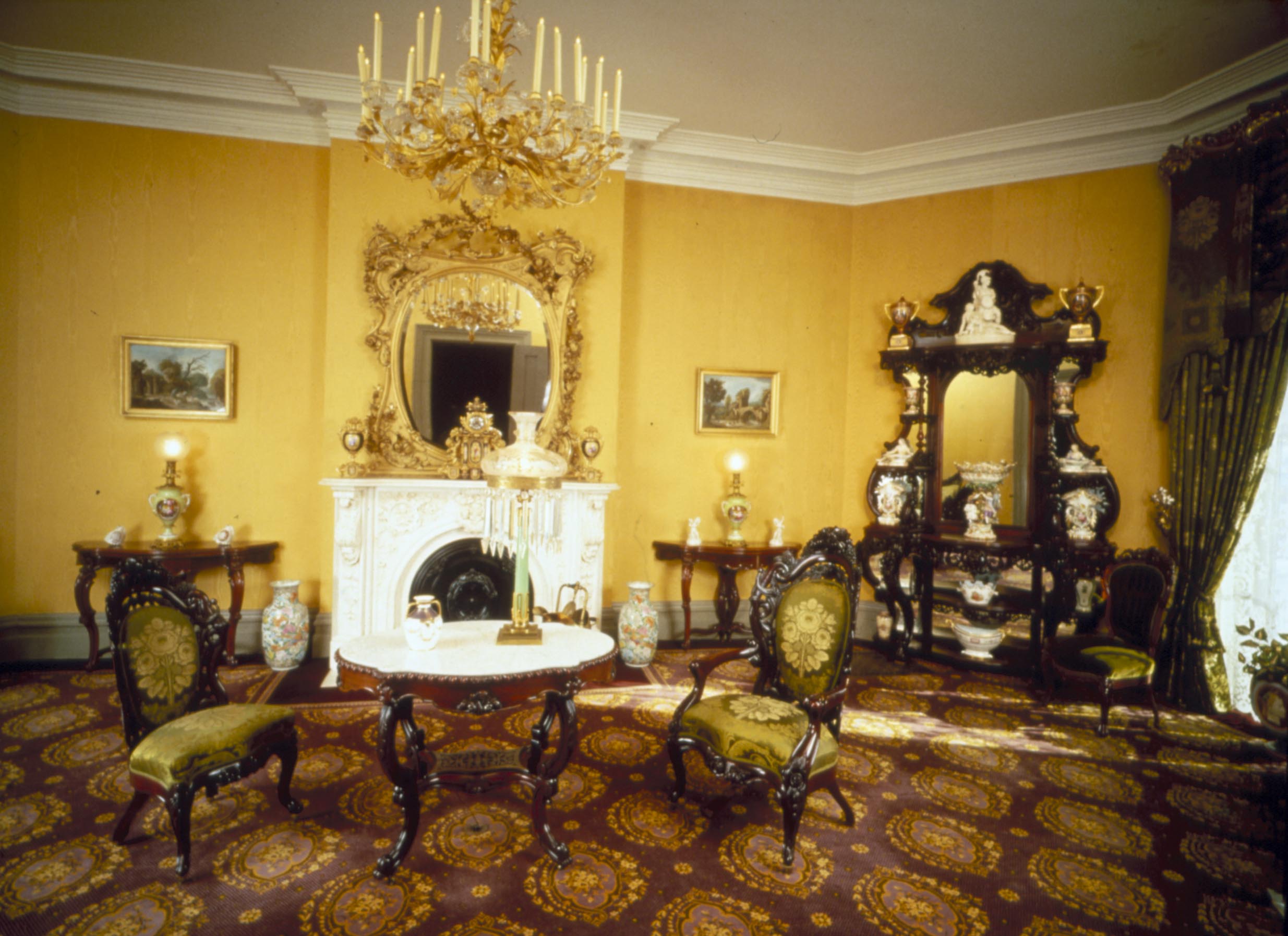 The Italianate house Fountain Elms stands today as a proud testament to the imposing residences which once majestically lined both sides of Genesee Street in Utica, New York. Helen Munson Williams (1824-94) and James Watson Williams (1810-73) had this house built in 1850-52 working with Albany, New York, architect William Woollett, and they raised their daughters Grace (1846-1853), Rachel (1850-1915), and Maria (1853-1935) here.
When furnishing their home, Helen and James Williams turned to the finest New York City cabinetmakers to furnish the formal rooms. The original Charles Baudouine parlor suite, for example, is today in the Museum's decorative arts collection as are many of the paintings and smaller decorative arts that graced Fountain Elms.
In 1876, shortly after James's death, Helen and her daughters began a household project that included converting some of the rooms for different uses; enlarging Fountain Elms with a major addition; and purchasing the requisite furniture and textiles to complete the refurbishment. Again, the finest cabinetmakers and interior decorating firms were enlisted—Herter Brothers, Marcotte, and Pottier and Stymus.
After their marriage in 1894, Rachel Munson Williams Proctor and her husband Frederick Proctor (1856-1929) lived in Fountain Elms and acquired works of art and furniture to update the interior along with numerous physical changes. With the opening of MWPAI in 1936, Fountain Elms served for many years as the Museum's galleries with assorted interior alterations creating meeting rooms and exhibition spaces.
With the construction of the Philip Johnson-designed Museum of Art building in 1960, it was decided to return Fountain Elms to the period of the 1850s. This was one of the earliest creations of Victorian-era period rooms in a museum in the United States and the project received a great deal of national attention. The work made no attempt to recreate the original interiors and high-style antiques were purchased to fill the rooms. The four downstairs rooms were returned to their original functions and enhanced with reproduction wall coverings, draperies, and carpets.
Today, as part of the Munson-Williams-Proctor Institute Museum of Art, Fountain Elms is home to the Museum's decorative arts collection which is comprised, in part, by objects collected by the Williams and Proctors during their lifetimes including American and European paintings, Asian ceramics, silver, and European watches. The second floor showcases open study storage and changing exhibitions, as well as the PrattMWP Gallery, which highlights works by students, faculty, and invited artists.