YOUNG ARTISTS DRAWING + PAINTING
Ages 9 – 12 | With Sarah Kilian
Preteen develop and expand their drawing and painting skills using a wide variety of media while working from observation, memory, and imagination. Visits to the Museum of Art provide the opportunity to connect with works of art while learning about famous artists.
WEEK I: JULY 10 - 14
MONDAY - FRIDAY, 9 - 11:30 a.m.
5 classes | 12.5 contact hours | Location: Studio Building, 503 William Street
---
+ SNACK: Please provide a snack for your child every day. There will be a supervised snack break each day at mid-morning.
+ SMOCKS: Please dress your child appropriately. The projects are fun, but can be messy at times. Bring a smock! (old t-shirt or apron)
+ IMPORTANT: Tuition-free summer classes are limited to two courses per student to allow for the most families to participate in more that one medium. To ensure the age appropriateness of the curriculum, children must meet the age requirement listed with each course description by the beginning of class.
+ TUITION-FREE: Kids classes are free of charge this summer! Anyone can take part, regardless of economic circumstances, and we hope to welcome many new participants. If you would like to help support tuition-free classes, please make a donation HERE >
+ Funding for summer arts classes for kids and teens is generously provided by MetLife Foundation.
---
Meet your instructor, Sarah!
She/Her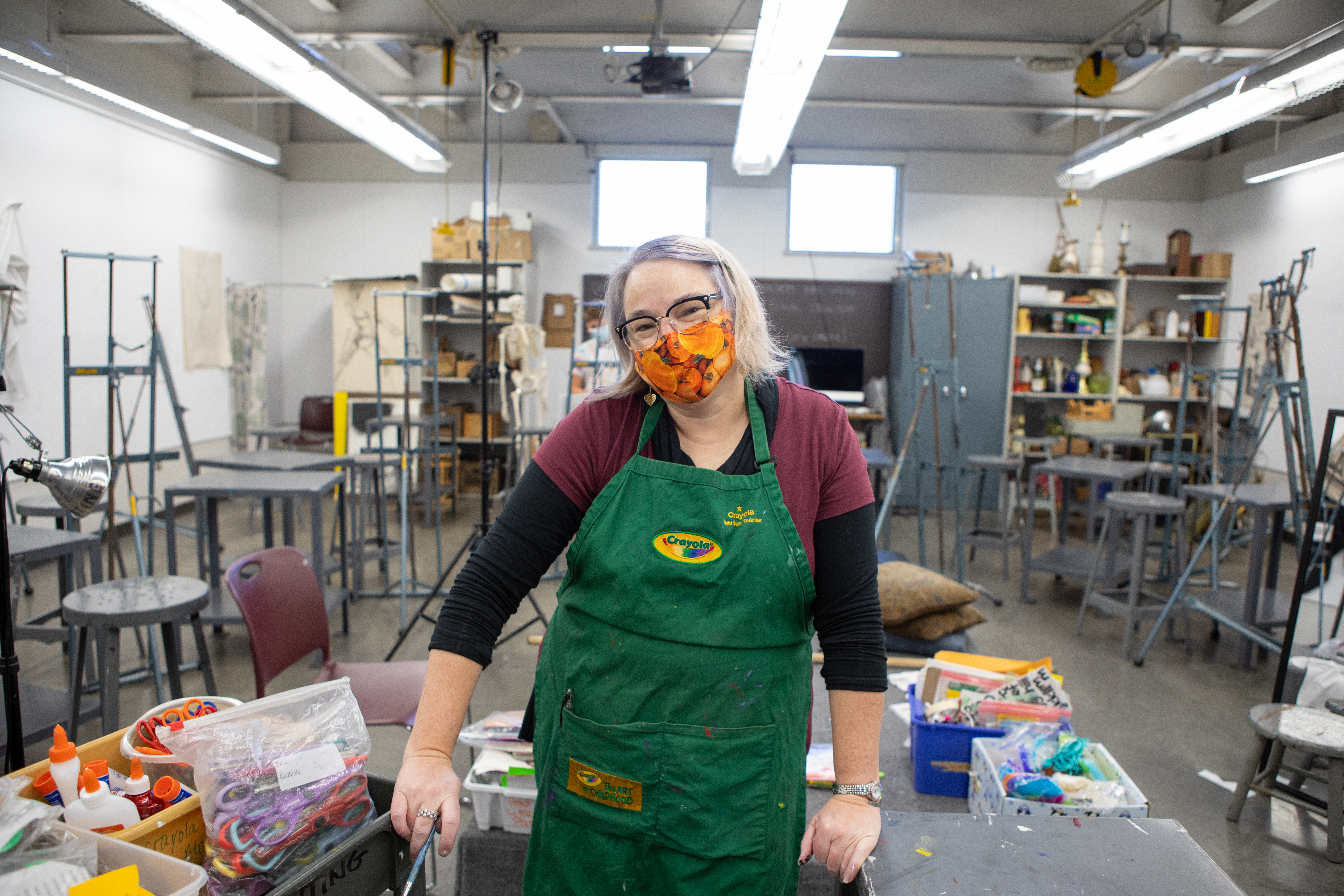 Ages 9-12 | Young Artists Drawing + Painting - WEEK I