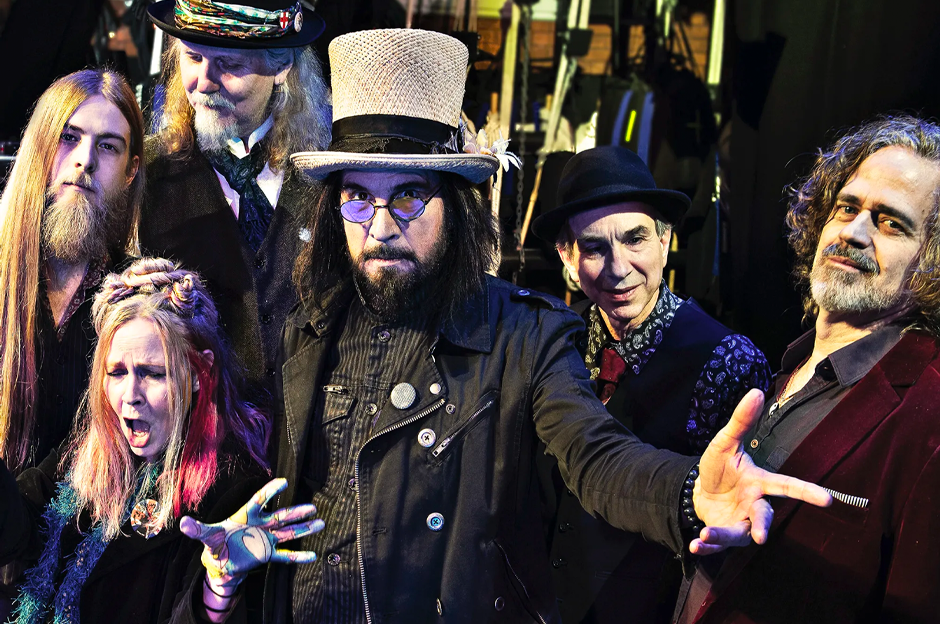 ---
The Slambovian Circus of Dreams has been pushing the boundaries of Americana music with their rootsy, rockin' psychedelica and captivating performances since the 1990s. Hailing from Sleepy Hollow, NY, and led by the charismatic band leader Joziah Longo, the group establishes a profound connection with their audience, tapping into the essence of humanity. Alongside Joziah, you'll find bandmates Tink Lloyd (accordion, cello, mandolin, flute) and the guitar virtuoso Sharkey McEwen, together creating an ever-evolving show, often enriched "with a little help from their friends." Their sound is imbued with a touch of Woodstock-era psychedelia, presented through skillful songwriting.
Slambovian toured extensively in 2022 to support their newest release, "A Very Unusual Head," headlining prominent festivals like the Wickham Festival and Fairport's Cropredy Festival in both the U.K. and the U.S.
Concerts in the Court series is sponsored by PJ Green, Inc.
The Slambovian Circus of Dreams performance is sponsored by Steven and Monica Kowalsky.
Concert in the Court: The Slambovian Circus of Dreams
Sculpture Court - Museum of Art
Saturday, October 14, 2023 07:30 pm
Price: $28.00 / Member Price: $23.00
Seats Remaining 395