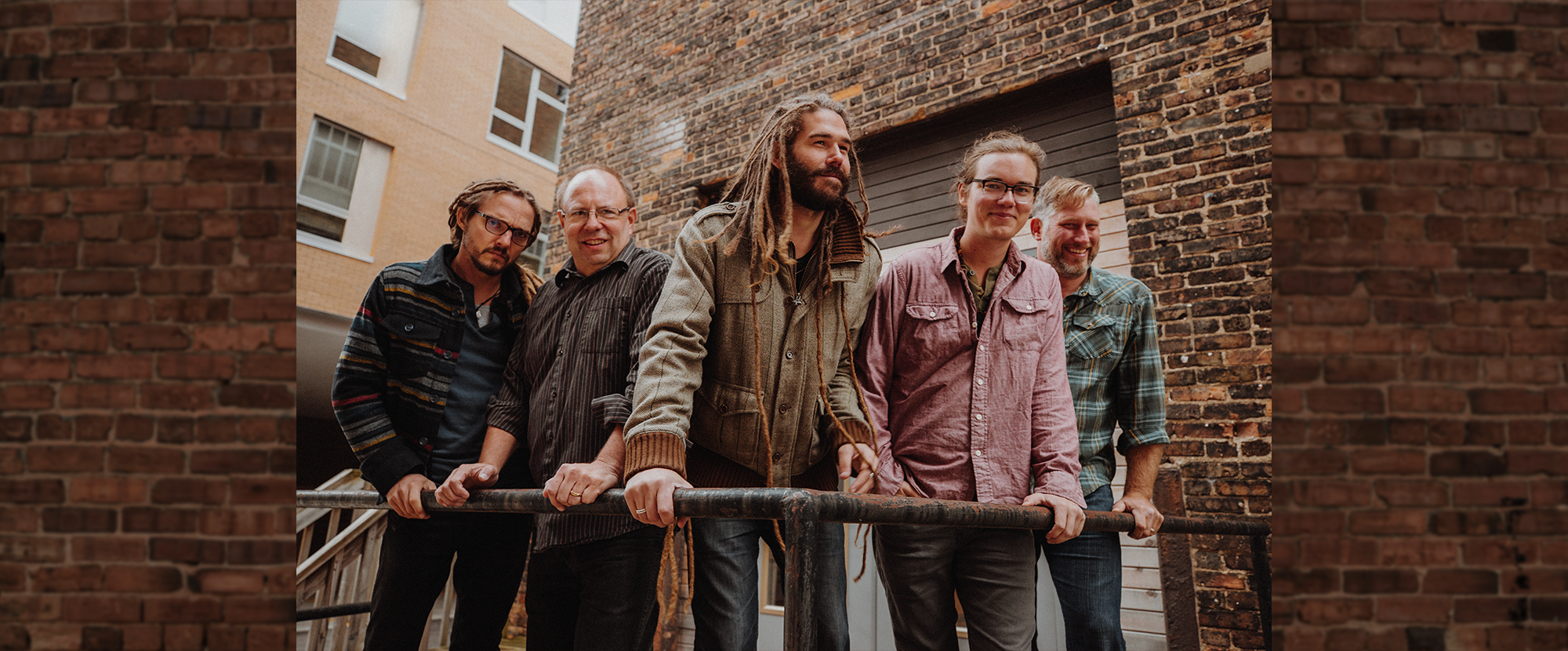 ---
The Concerts in the Court Series is sponsored by Elizabeth R. Lemieux, PhD.
---
With half of the group rooted in bluegrass, and the other half steeped in jamband music, the Wisconsin-based Chicken Wire Empire has become one of the most in-demand groups of the "jamgrass" trend born out of the Midwest music scene. In 2019, they toured Germany, Austria, and Switzerland as part of the ninth annual Bluegrass Jamboree and have shared the stage with renowned musicians Yonder Mountain String Band, Peter Rowan, The Travelin' McCourys, Horseshoes & Hand Grenades, and others.
All Concerts in the Court are held in the Museum of Art with gallery talks by a curator during intermission. The Museum opens at 6:30 p.m. for ticket-holders to explore before the show. Chicken Wire Empire tickets are $15 for students, $33 for Members, and $38 for general admission and can be purchased online or by calling the box office at 315-797-0055.

"The band is a tight unit instrumentally with a lot of intertwined picking between members. The vocals and harmonies are strong, and they play with a high-energy blend of traditional and modern approaches to their music." -Bluegrass Unlimited
Learn more about Chicken Wire Empire by clicking here.
Sculpture Court - Museum of Art
Saturday, February 04, 2023 07:30 pm
Price: $38.00 / Member Price: $33.00
Seats Remaining 279