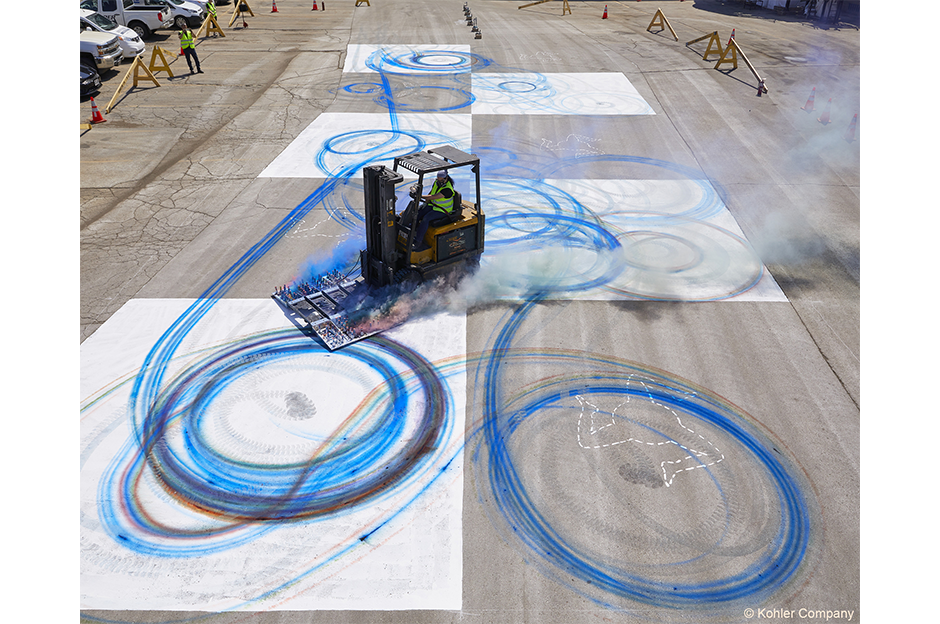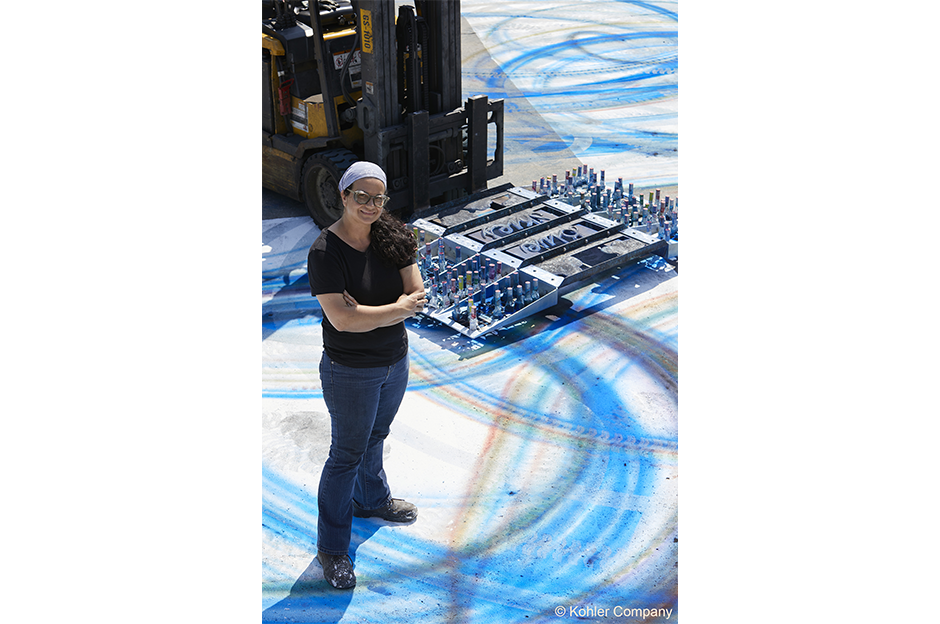 ---
Presented by Munson-Williams with Sculpture Space
Sponsored by the MetLife Foundation
Free & Open to the Public
Experience a one-of-a-kind art event! Artist Rosemarie Fiore will create a temporary painting on a closed section of Genesee Street directly in front of the Museum from noon to 3 pm Saturday, July 16, as a highlight of the annual Arts Festival at Munson-Williams-Proctor Arts Institute.
Fiore, an alumna of Utica's Sculpture Space, will use her innovative "Blue Skies" Forklift Smoke Painting tool to ignite an array of colorful pyrotechnic smoke bombs that imprint an original work of art on the street as she drives the lift in a winding pattern of circles and spirals. The temporary artwork will be on display through Sunday, July 17. Join Rosemarie during a drop-in workshop to create and use tools for drawing on Friday, July 15, from 1 to 3 pm at the Museum.
Click here to see the artist-led workshop Rosemarie Fiore has going on!
Blue Skies Smoke Painting Performance
Campus Grounds
Saturday, July 16, 2022 12:00 pm
Price: $0.00 / Member Price: