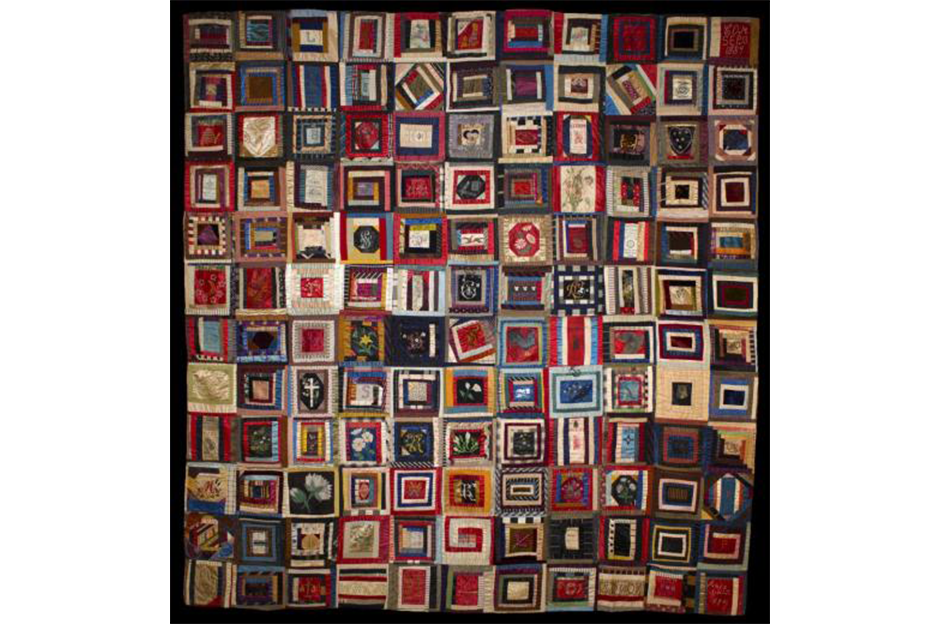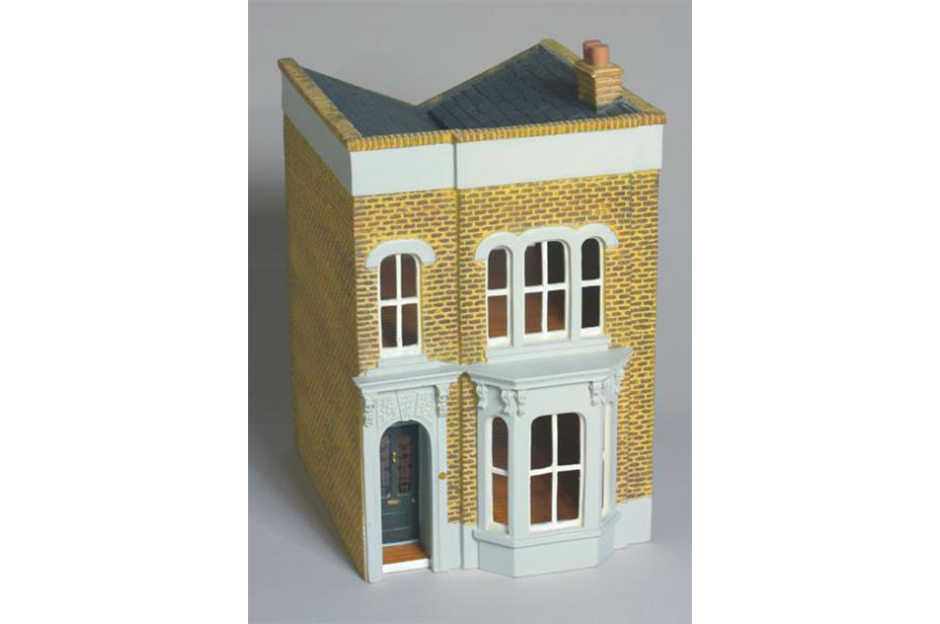 ---
Two collections of objects created more than a century apart are united in the exhibition, Function as Muse, a collaboration between the Decorative Arts and Modern-Contemporary Departments.
Function as Muse was developed in response to the generosity of software entrepreneur and contemporary art patron Peter Norton. For nearly 20 years he has commissioned an emerging artist to create an original art edition that Norton sends as a holiday greeting to a few thousand persons and organizations. These small-object multiples include a music box, a hand-held fan, a blanket, a dollhouse, a glass bowl, and a teacup. The Museum of Art has been a fortunate recipient of the Norton Christmas Project for several years. The 2006 edition is an unusual photo album by Peter Coffin (born 1972) that, when opened, spirals into a three-dimensional pop-up rainbow.
Individual Norton projects have been displayed on a regular basis, but this spring, Function as Muse highlights the collection as a whole. The Norton works will be exhibited in relation to selected 19th-century decorative arts with which, by happy coincidence, they have parallels. Or perhaps it is not a coincidence. According to Kris Kuramitsu, curator of the Norton Collection, the Christmas Projects are conceived to make contemporary art accessible and understandable, through an actual object that people can live with.
Function as Muse juxtaposes these seemingly disparate collections of the new and old to examine their similarities and differences. Central to the conception of 19th-century decorative arts is functionality. However aesthetically pleasing and beautifully crafted, these objects were made, in principle, to be used. A music box entertains (or soothes), a pin adorns, a quilt provides warmth, and a cup holds a beverage. By contrast, the contemporary works have a conceptual basis that we do not attribute to their 19th-century counterparts: Korean artist Do-ho Suh designed a transparent glass bowl with an impression of his cupped hands at the base. In December 18, 2005, New York Times article, he stated, The idea behind the piece was to materialize the artists' breath. It is a gesture of appreciation and generosity.
There are, nevertheless, compelling linkages that Function as Muse underscores. The exhibition showcases two dollhouses that share many surprising points of contact. They were both created as Christmas gifts, the first in 1856 for Rachel and Maria Williams, and the other in 2002 by Anglo-Nigerian artist Yinka Shonibare. The designs of both dollhouses are drawn from actual 19th-century homes, Fountain Elms for the Williams daughters and a London townhome in which Shonibare lives. Additionally, both dollhouses are pleasing aesthetic objects that were designed to instruct. In their play the Williams girls were learning domestic skills and, while the Shonibare dollhouse could be played with, the artist's larger aim is to address colonialism and its impact on the global cultural experience of today's citizens. His dollhouse includes furniture that is upholstered with a fabric that is associated with Africa, but is in fact printed to look like Indonesian batik and is manufactured in the Netherlands and elsewhere.
Some of the exhibitions comparisons reveal that the earlier work may be less obviously useful than the contemporary one. Function as Muse includes two types of blankets that incorporate text into their design. The earlier piece is a commemorative quilt of high aesthetic and historical value. It incorporates local firemen and Masonic badges, three-dimensional tokens, shirt-makers labels, as well as hand-painted and embroidered animals, and other unusual motifs. The quilt has the initials of the artistic woman (or women) who made it, the dates on which it was begun, September 13, 1889, and completed, April 9, 1890. One imagines this quilt was more a showpiece than a warm cover because it is a unique object that reveals the importance of local organizations in the lives of the maker(s), her family, and the community. By contrast, Jim Hodges poetic and wooly blanket If there had been a pool it would have reflected us, is one of the thousands from its edition and is a piece for personal meditation that is readily perceived as cozy comfort on a bed.
Comparisons such as these throughout Function as Muse assess how material culture has been transformed during the past 100 years, and what we might learn about our society because of these changes.
Objects From Two Collections | Featured Function as Muse: Decorative Arts and the Peter Norton Christmas Project
Museum of Art
Saturday, April 07, 2007 - Sunday, August 12, 2007 10:00 am
Price: $0.00 / Member Price: