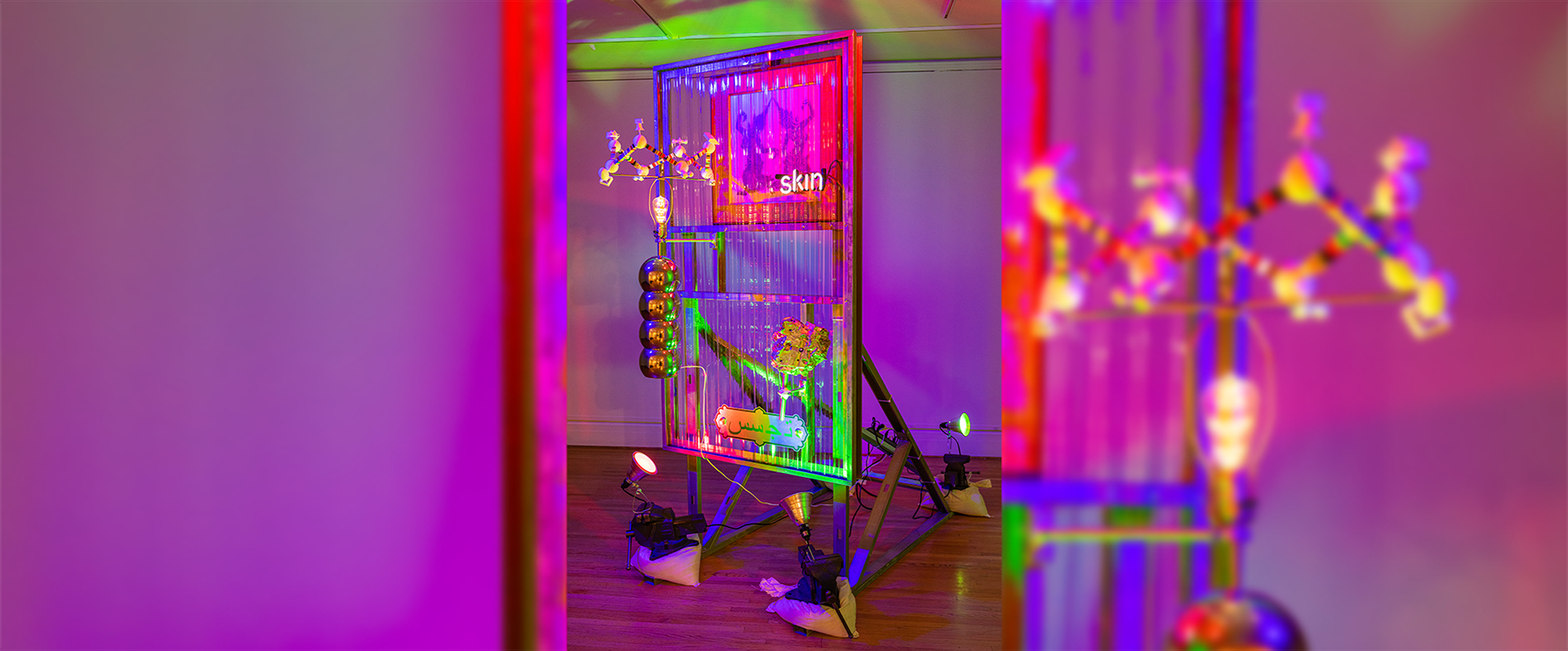 ---
The PrattMWP Gallery is pleased to host the talented faculty from PrattMWP College of Art and Design in a multi-media exhibition. The exhibition showcases the current faculty and their personal art practice outside of the classroom.
Opening Reception: Friday, September 2 | 4 to 6 pm
---
Free and Open to the Public
The PrattMWP Gallery is located in Munson-Williams-Proctor Arts Institute at 310 Genesee St. Utica, NY.
Gallery Hours
Tuesday - Saturday: 10 am to 5 pm
Sunday: Noon to 5 pm



Image: 

Daniel Buckingham, Professor of Sculpture. 

Mirage Series: Meditate

, 2021. Galvanized steel, CNC Dibond Medallion with Persian text: "Search". 3-D Printed Molecular Model of Sulfur: 2 North Korean Hydrogen Bombs, Fat Man, Little Boy, 16 Stockton Road, Liberty Bell, US Capital, 9668 Bird Road, Legos. Polycarbonate, Aluminum, Neon, LED lamps, Vises, Sandbags, Light, Electricity, Transformer. 
PrattMWP Faculty Exhibition 2022
Pratt Munson Gallery - Fountain Elms
Tuesday, August 30, 2022 - Sunday, October 02, 2022 10:00 am
Price: $0.00 / Member Price: