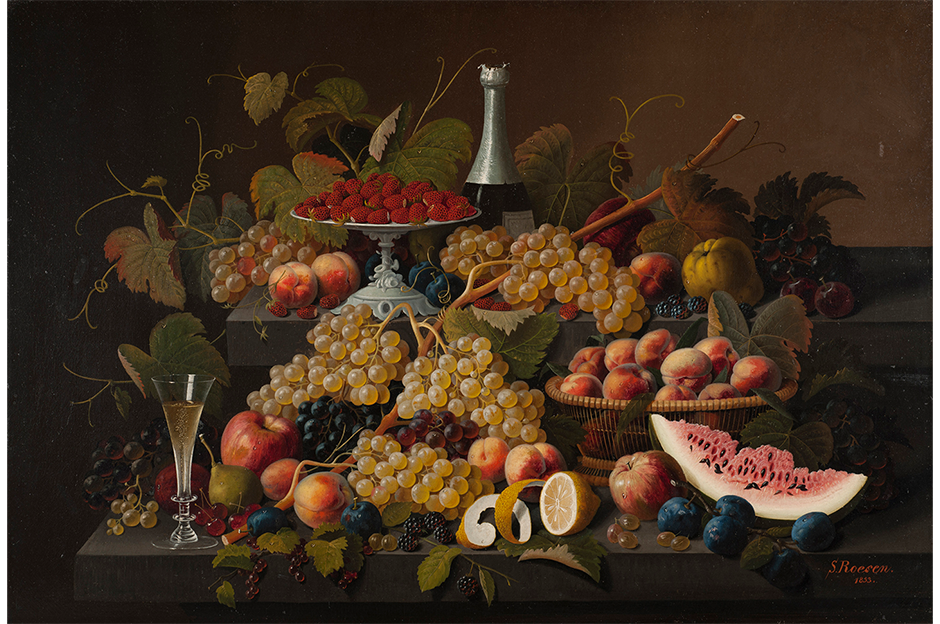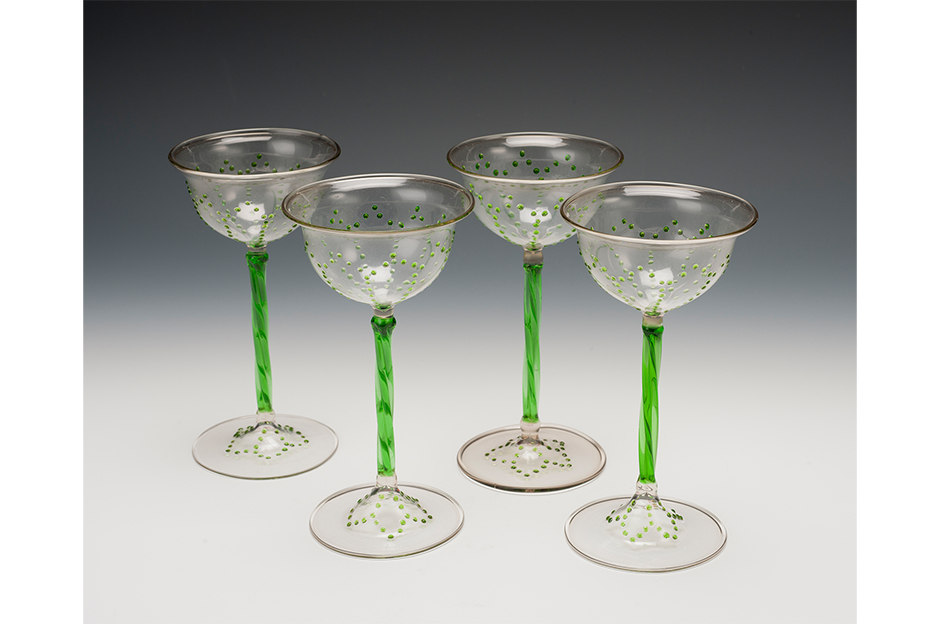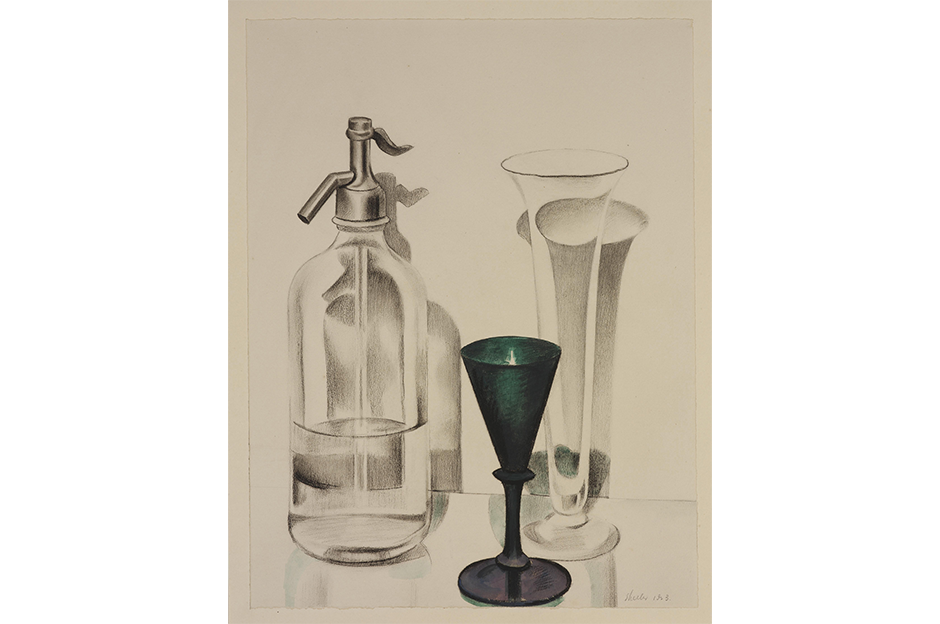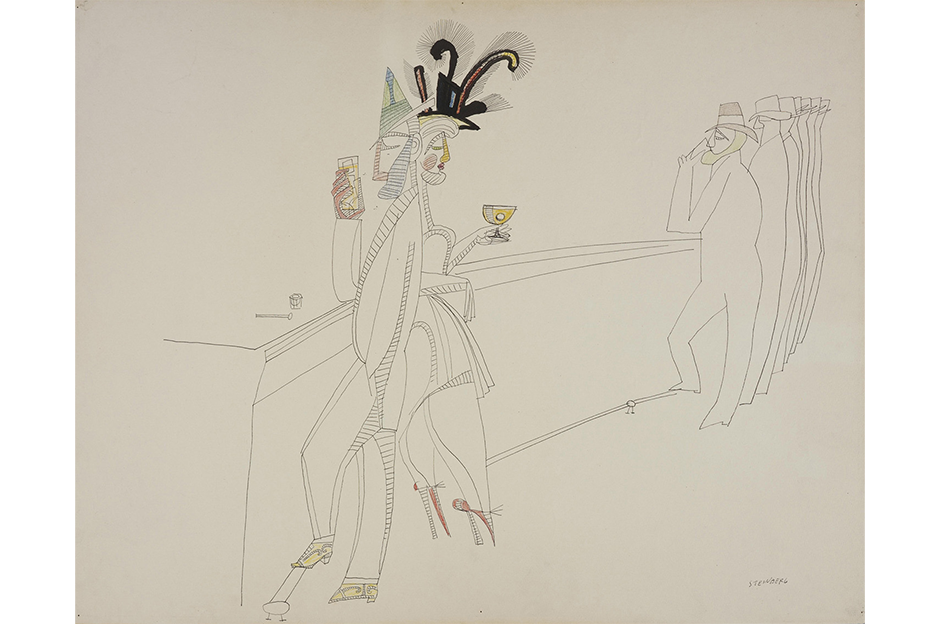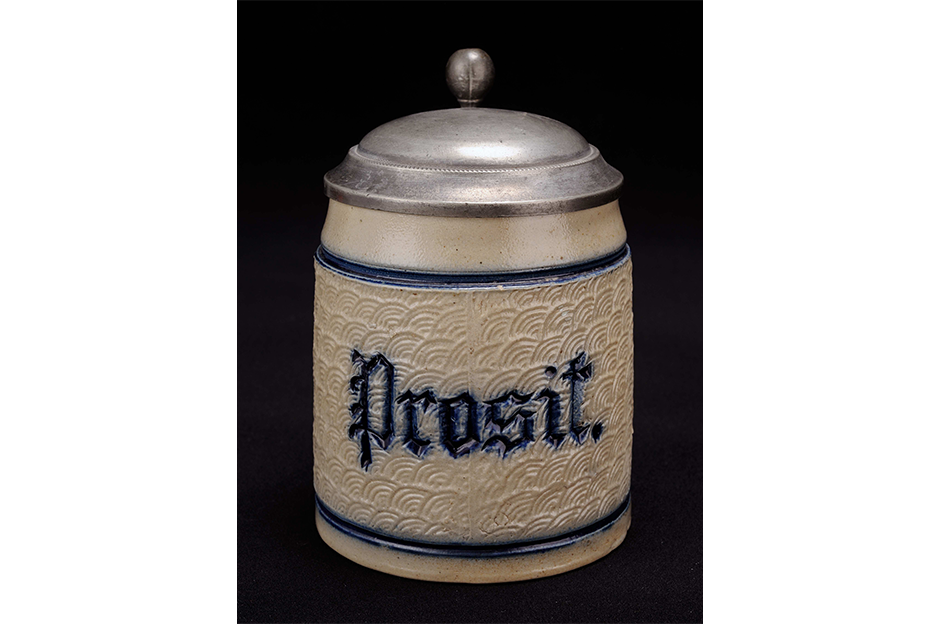 ---
Raise a glass to the exhibition Cocktail Culture, a celebration of fine and decorative arts relating to fermented, brewed, and distilled beverages.
The exhibition showcases rarely seen work from the Museum of Art permanent collection by artists Stuart Davis, Juan Gris, George Luks, Peppino Mangravite, Severin Roesen, Charles Sheeler, and Saul Steinberg, among others. The show is enhanced by loans from photographers John Bentham of Clinton and Tommy Brown of Sherburne.
Humans have imbibed alcohol from time immemorial. The fermentation of fruit occurs naturally, as the yeast converts sugar to alcohol, and there is evidence that viticulture existed as early as 3500 B.C.E. in what is now Iran. Similarly, some of the earliest records of human existence were discovered in the same region, including recipes for brewing water and grain into an early version of the beer. Wine and beer developed through agrarian life as part of a culture's food consumption, but distilled alcohol dates to early experiments in chemistry. Initially, the byproducts of distillation were used for rituals and medicine; recreational drinking of spirits in Europe did not become widespread until the 17th and 18th centuries. Europeans who settled in the United States brought their traditions, including their drinking habits, with them. Bartender Jerry Thomas (ca. 1830-85) is called the father of the modern cocktail by virtue of his 1862 publication, How to Mix Drinks or The Bon-Vivant's Companion. Drinking has its downside, of course—the temperance movement in the latter part of the 1800s was prompted by spousal abuse and loss of jobs due to alcoholism. Eventually, the movement contributed to "the Noble Experiment," the prohibition of alcohol from 1920-1933 under the 18th amendment to the Constitution. This sparked a wide and thirsty desire for alcohol—hence, the Roaring Twenties, bathtub gin, and the rise of organized crime.
Artists have been on hand all along to create beautiful vessels in which to store these beverages or from which to drink them, and to document the drinkers themselves. Cocktail Culture includes an eclectic array of materials. Featured are selections from the Museum's extensive holdings of White's Pottery, as well as elegant stemware of both Bohemian glass and Tiffany Favrile ware, objects in ceramic and silver, paintings, drawings, and graphic arts. There is even a charming netsuke of sake drinkers. Subjects range from the growing of hops to the chilling of ice and the revelry of merry-makers. A number of images—dating from the 18th century to the 21st—depict folks in taverns and at parties. In complement, there are wonderful ceramics and silver pieces whose decorations caution against drinking in excess.
PROSIT!
Museum of Art
Saturday, May 20, 2017 - Sunday, September 10, 2017
Price: $0.00 / Member Price: