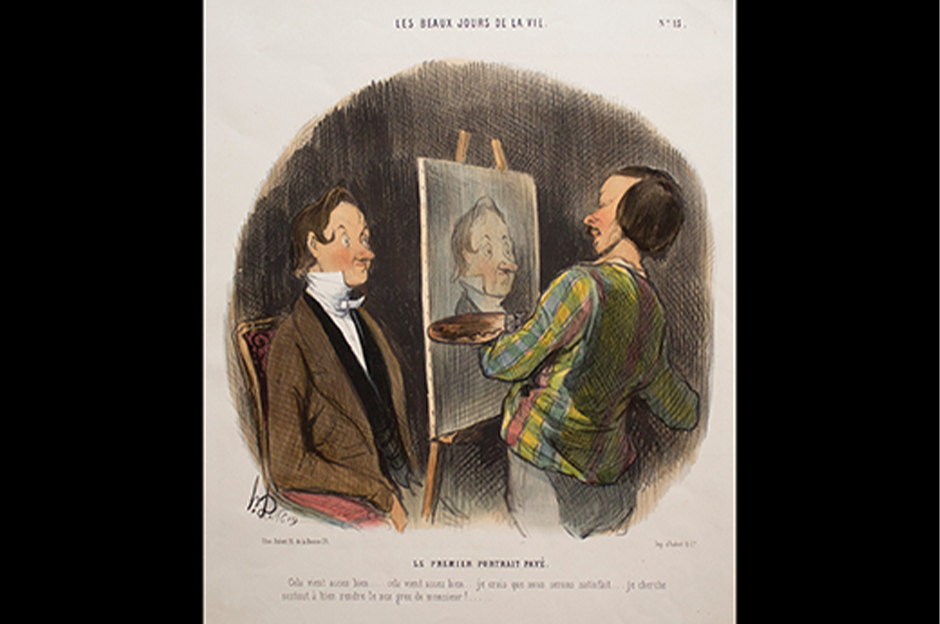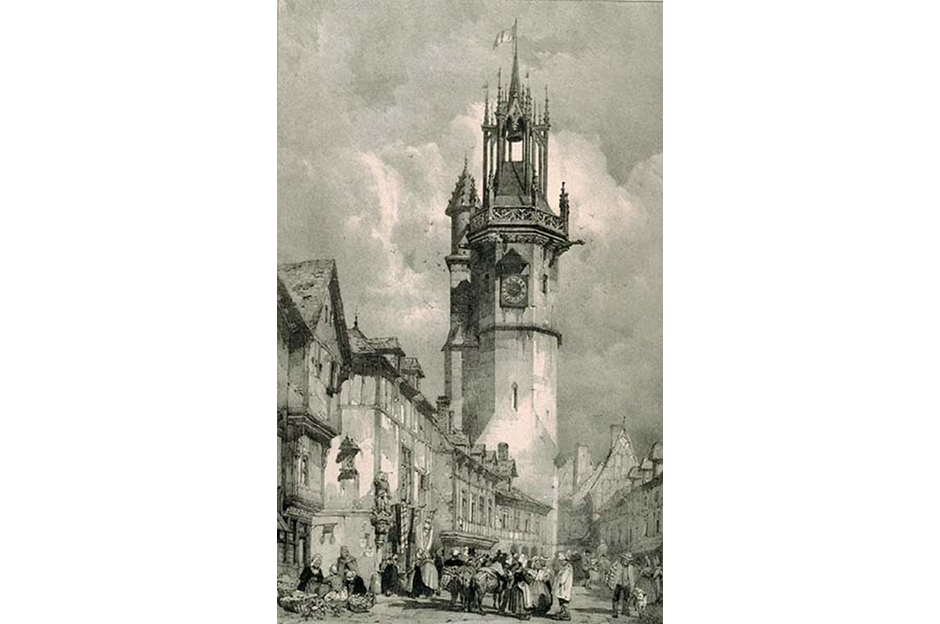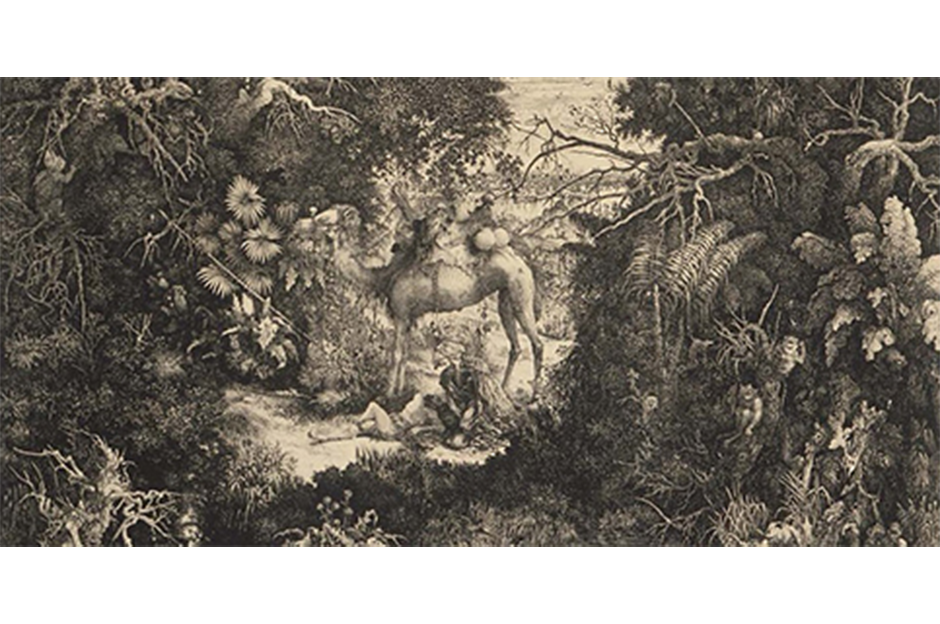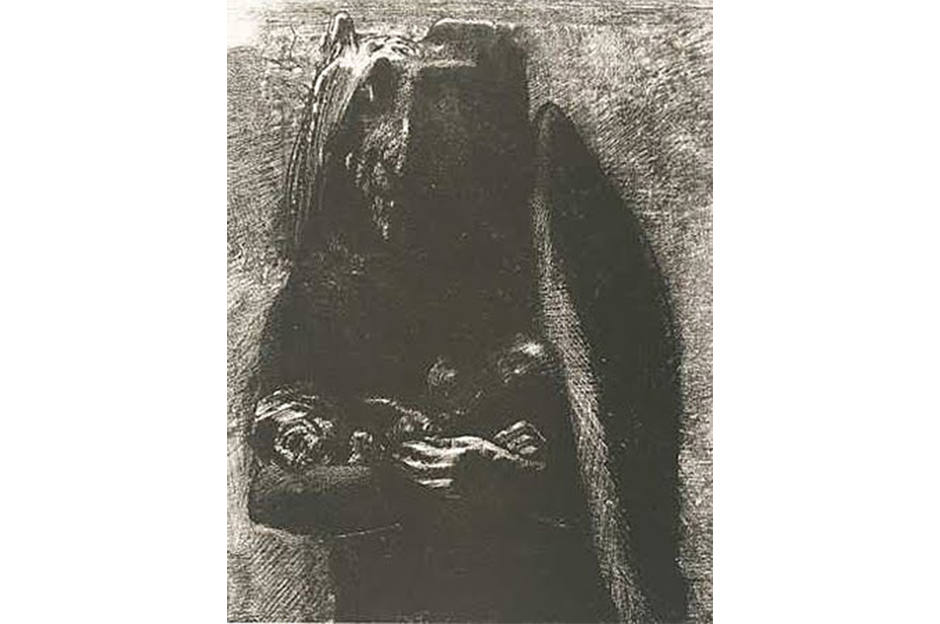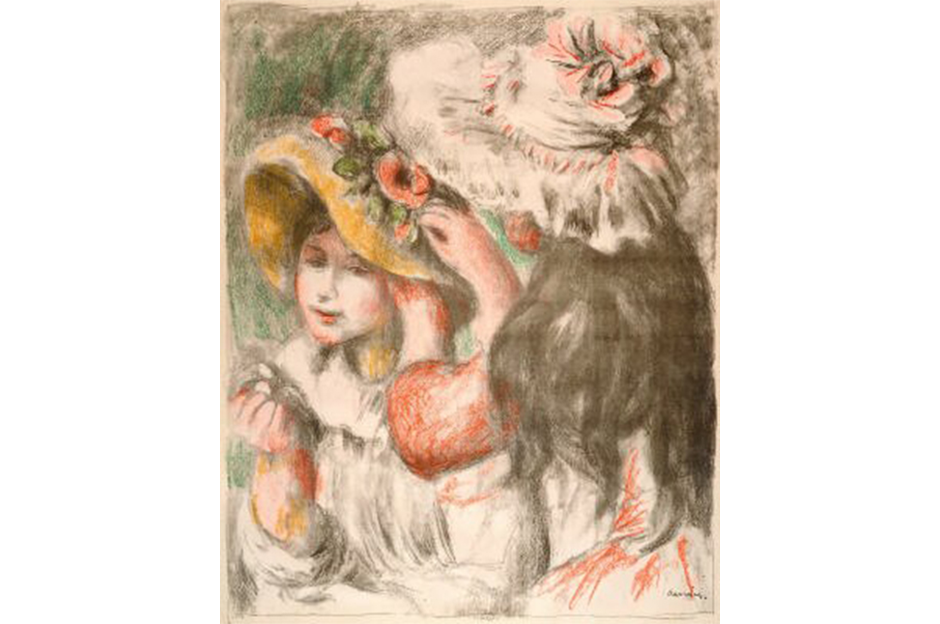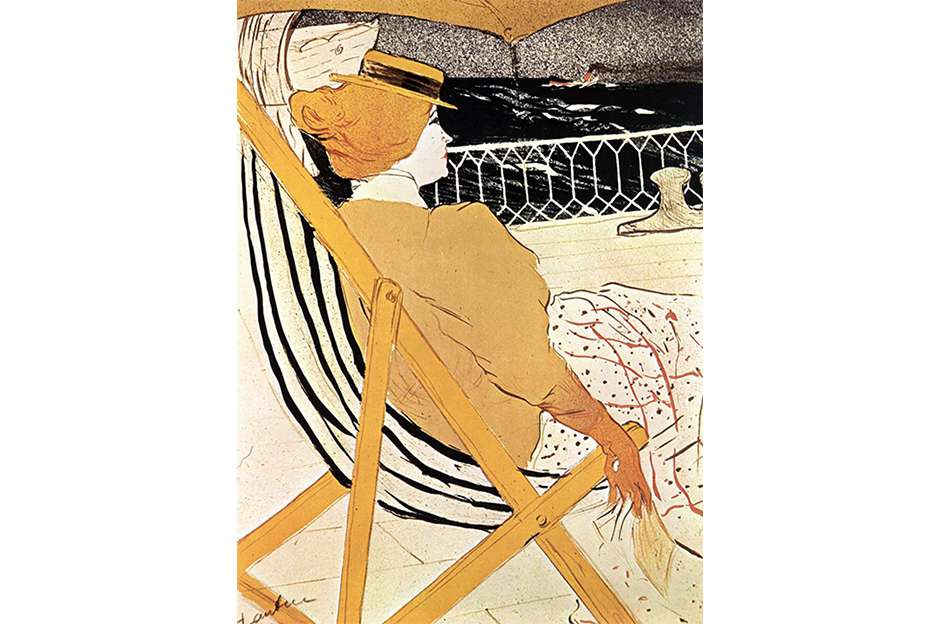 ---
The Museum of Art proudly showcases notable works on paper, all from the collection, in Peasants and Parisians: French 19th-Century Graphic Arts, on view June 12 through September 13. This exhibition complements Monet to Matisse: The Age of French Impressionism by demonstrating the widespread role printmaking played in visual arts circles of the period.
Nineteenth-century France was a politically, economically, and socially volatile place, complete with revolution, industrial expansion, increased travel on newly developed railway systems, and the rise of a middle class, the bourgeoisie. Artists observed and sometimes participated in the upheavals, and created work through it all. Peasants and Parisians includes more than seventy original etchings and lithographs made throughout the century by artists both famous and unfamiliar. The early nineteenth-century Romantic era is represented by striking lithographs of Eugène Delacroix. Biting caricatures by Honoré Daumier skewer artists, social climbers, and most everyone else, too. There is a host of rural landscape etchings that casts a romanticized view of farm life. Large, colorful lithographs by Auguste Renoir, Henri de Toulouse-Lautrec, Pierre Bonnard, and Paul Cézanne are testaments to the publishing ambitions of that new species of being, the art dealer.
Peasants and Parisians also demonstrates the crucial role donors have played in building the Museum of Art's collection over its eighty-year history. Many important works in the exhibition are gifts from Edward Wales Root, Owen D. Young, and Dr. and Mrs. Louis Shaheen, among numerous other generous contributors.
Spend the summer at the Museum enjoying this rare opportunity to see works of art that are making a special appearance from the vaults.
Peasants and Parisians: French 19th-Century Graphic Arts
Friday, June 12, 2015 - Sunday, September 13, 2015 10:00 am
Price: $0.00 / Member Price: