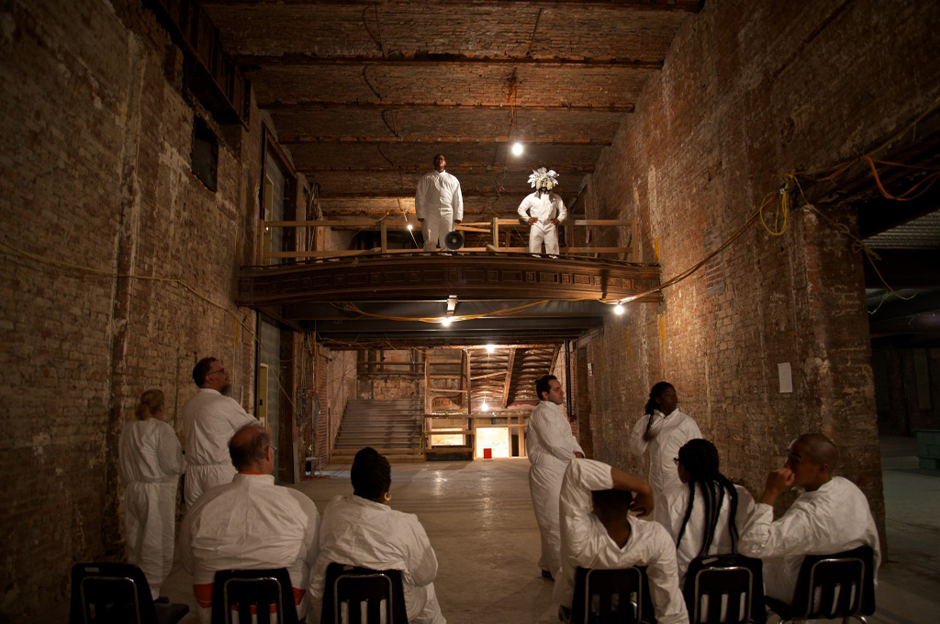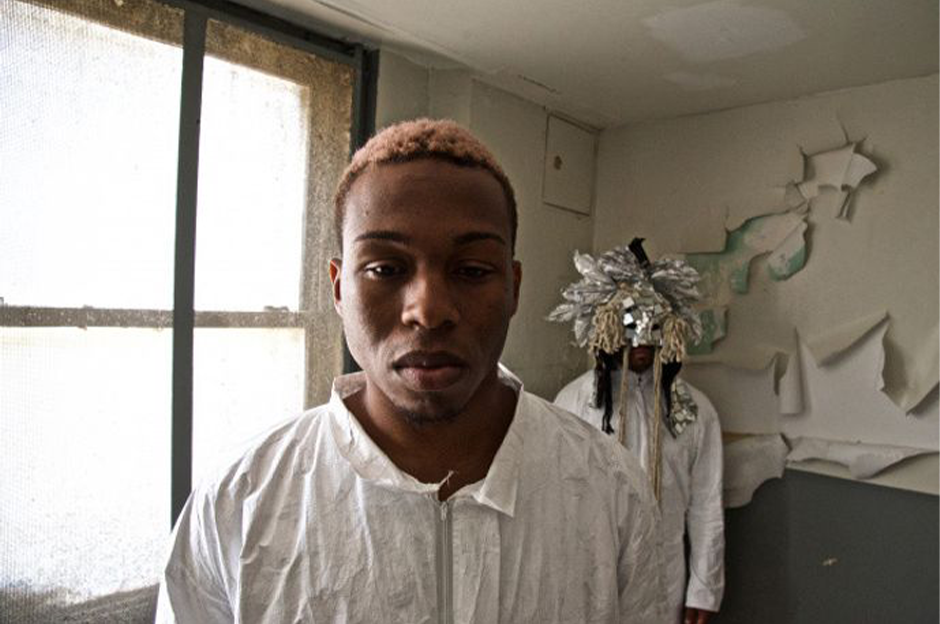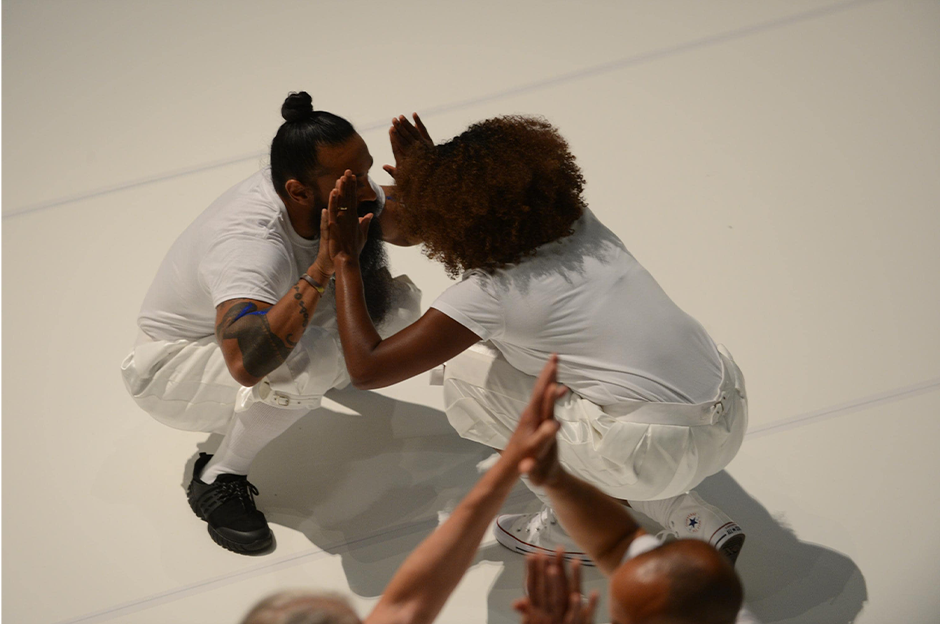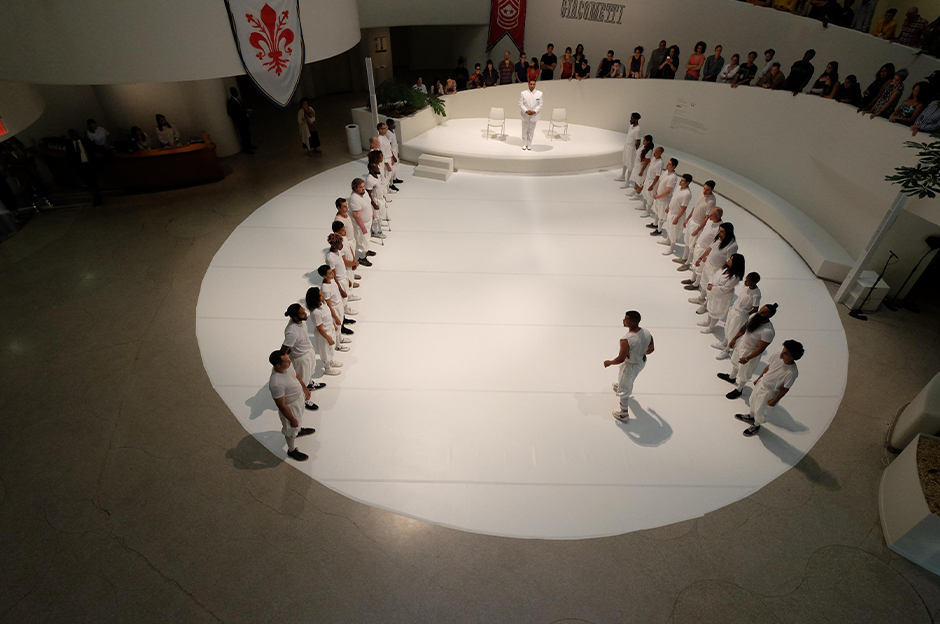 ---
Free & Open to the Public
Gallery Hours
Tuesday – Saturday: 10 a.m. – 5 p.m.
Sunday: 1 - 5 p.m.
The PrattMWP Gallery is located in Munson-Williams-Proctor Arts Institute at 310 Genesee St. Utica, NY.
The PrattMWP Gallery is pleased to host New York City based artists Melanie Crean and Shaun Leonardo in a multimedia exhibition.
Melanie Crean is an artist, educator, and filmmaker based in NY. In her practice, she researches industrial architectures of control that are read onto site and body and explores how these structures and systems can be challenged and re-patterned. She works with voice in its diverse forms, often through performance, ritual, and non-verbal communication as measures of resistance to reclaim contested spaces, whether they be the built environment, one's own body, or the production of history.
She believes in principles of inter-communalism, frequently working collaboratively to reimagine new ways of relating and learning. The aesthetic forms she creates include photography, video, social engagement, immersive media, participatory film, speculative design, and an open curriculum.
Crean is an Associate Professor of Art, Media, and Technology at Parsons School of Design in New York, teaching courses on emerging media, social engagement, and visual culture. Her recent work includes A Blade of Grass fellowship collaborating with young equestrians and law enforcement in Hartford, CT; a FACT commission working with incarcerated veterans in Liverpool UK; and a commission with Artspace New Haven critiquing the nature of justice fifty years after trials of the New Haven 9. Her work has been supported by Art in General, Creative Capital, Franklin Furnace, No Longer Empty, and The New Museum. Want to see more? Visit Melanie Crean's site!
Shaun Leonardo's multidisciplinary work negotiates societal expectations of manhood, namely definitions surrounding black and brown masculinities, along with its notions of achievement, collective identity, and experience of failure. His performance practice, anchored by his work in Assembly—a diversion program for court-involved youth at the Brooklyn-based, non-profit Recess—is participatory and invested in a process of embodiment.
Leonardo is a Brooklyn-based artist from Queens, New York City. He received his MFA from the San Francisco Art Institute, is a recipient of support from Creative Capital, Guggenheim Social Practice, Art for Justice, and A Blade of Grass, and was recently profiled in the New York Times. His work has been featured at The Guggenheim Museum, the High Line, and New Museum, with a solo exhibition, The Breath of Empty Space, currently at MASS MoCA, then traveling to The Bronx Museum in 2021. Want to see more? Visit Shaun Leonardo's site!
Melanie Crean and Shaun Leonardo
PrattMWP Gallery - Fountain Elms
Friday, February 04, 2022 - Thursday, February 24, 2022
Price: $0.00 / Member Price: