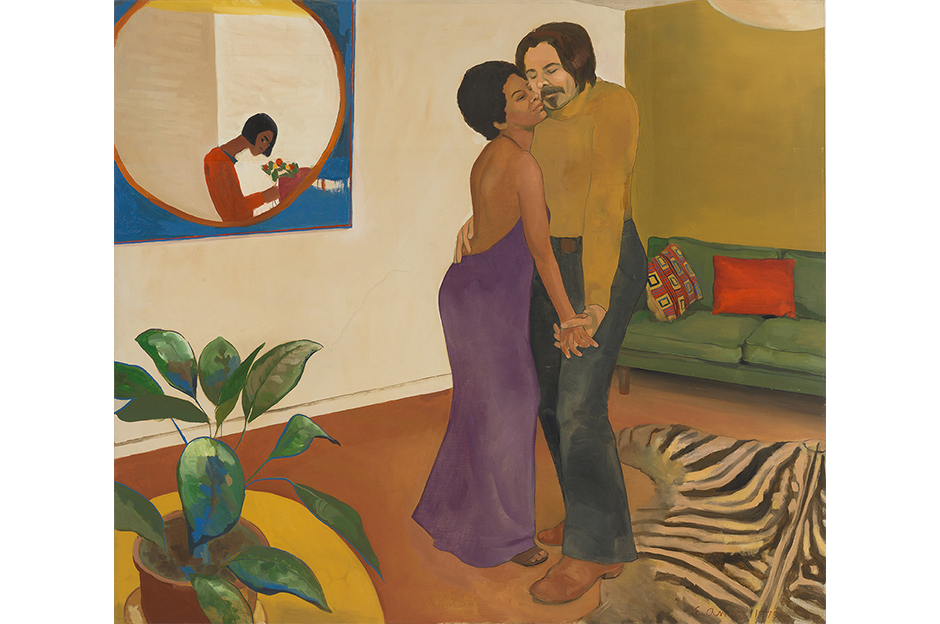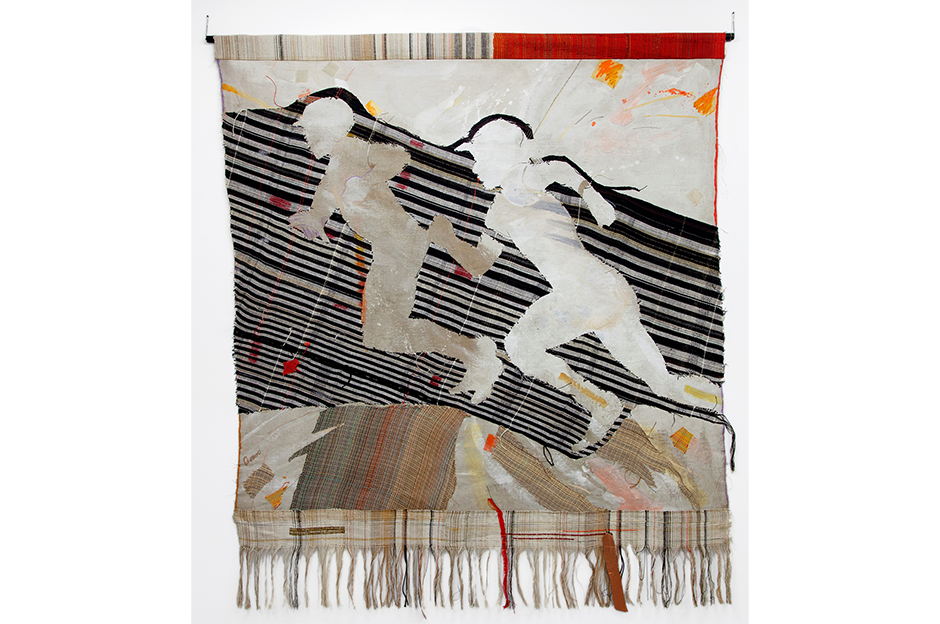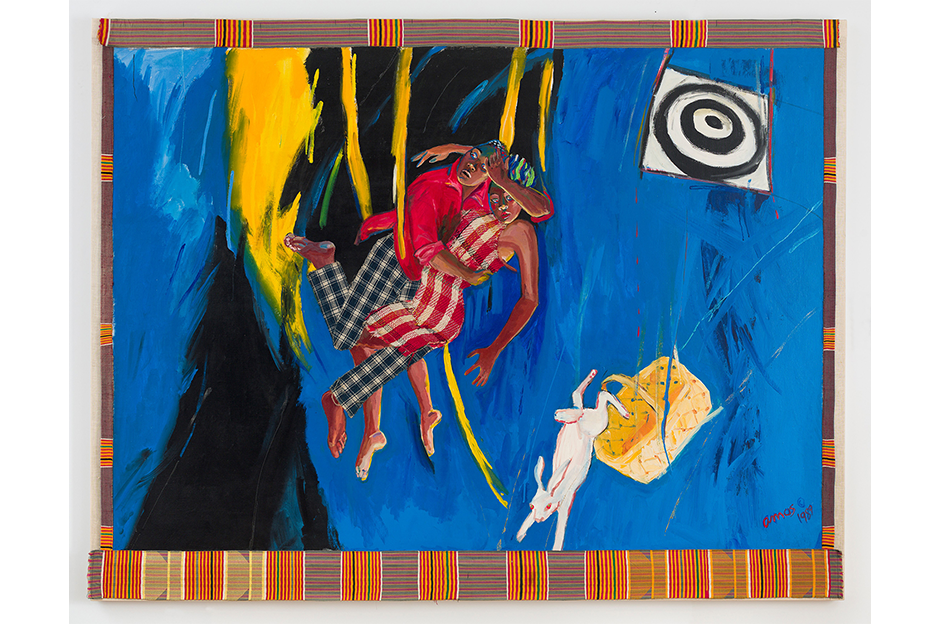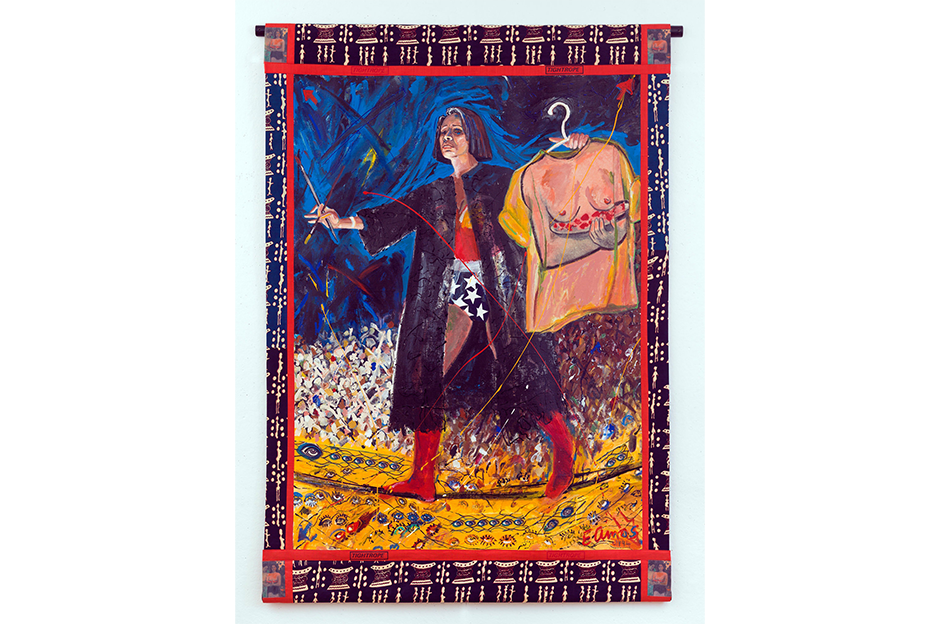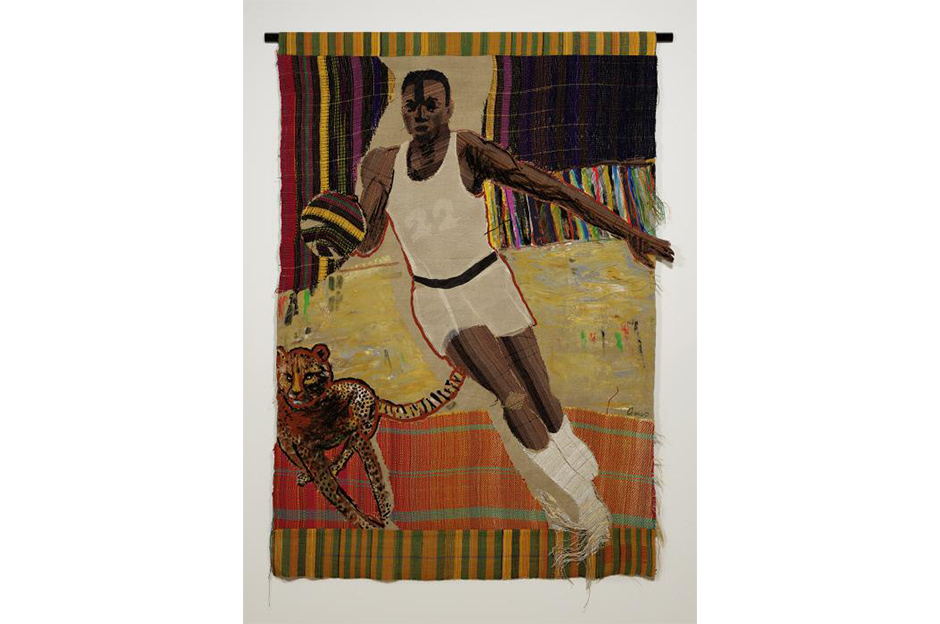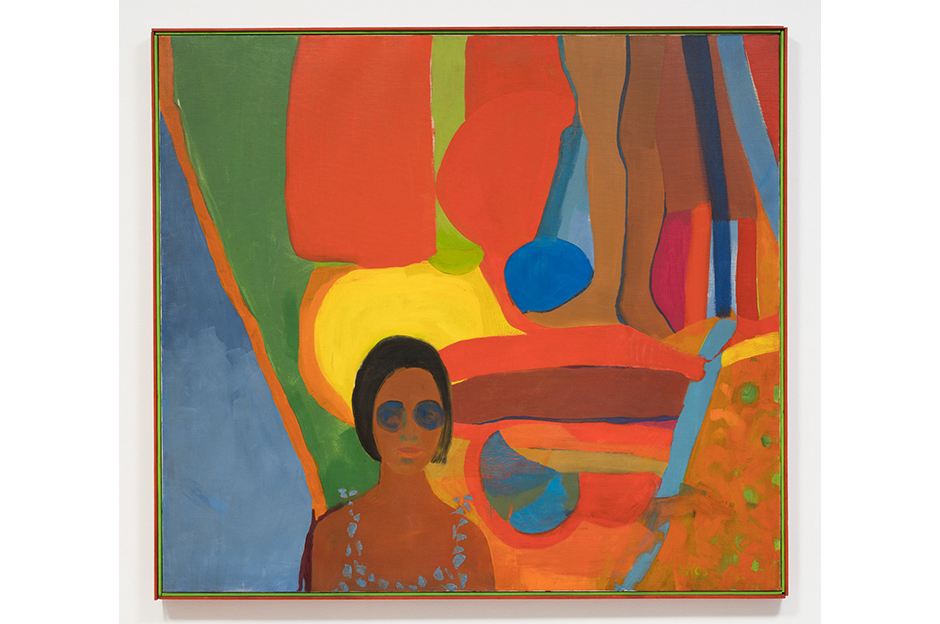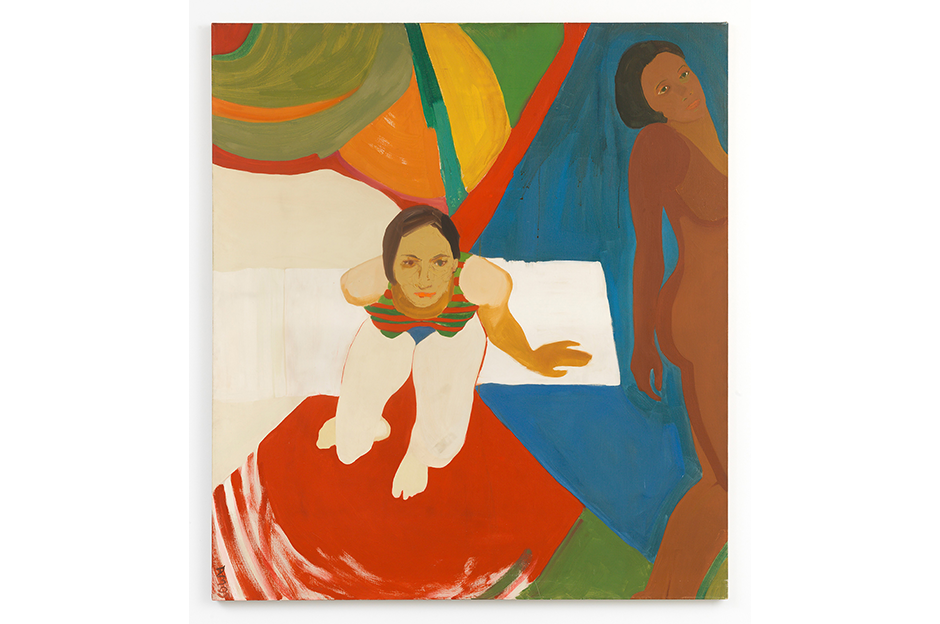 ---
Thanks to the generosity of our sponsors, admission to "Emma Amos: Color Odyssey" is free!
*this exhibition is no longer available, this is a past exhibition*
Lead Sponsor:



Gilroy Kernan & Gilroy Insurance

Associate Sponsors:
Elizabeth R. Lemieux, Ph.D., for education and public programs
Alan and Linda Vincent
M&T Bank/Partners Trust Bank Charitable Fund, a donor-advised fund of The Community Foundation of Herkimer and Oneida Counties
---
Emma Amos: Color Odyssey
Bold mixed-media paintings by a trailblazing artist who challenged society regarding race, gender, and privilege will be showcased in Emma Amos: Color Odyssey, on view June 19 through September 12 in the Museum of Art.
Emma Amos: Color Odyssey is a major retrospective of the artist's distinguished six-decade career. The exhibition features more than 60 artworks Amos created from 1958 to 2015.
From her earliest paintings, such as the Museum of Art's Godzilla, 1966, Amos created colorful figurative compositions that present a layered understanding of what it meant to be a woman and artist of color during the era of Civil Rights and the Feminist Movement.
Amos's artistic vision was wide and rich. For her subject matter, she drew upon personal stories, popular culture, and a deep understanding of art and history. Her paintings, drawings, and prints include joy-filled celebrations of athleticism, loving portrayals of family and friends, and searing commentary on the legacy of racism in the United States.
Amos was born in Atlanta in 1937 during the Jim Crow era, but she highlighted the Black community's aspirations and excellence: "It is important to me to point out that both of my college-educated parents had fathers who were born slaves. This was a good reason for my brother, Larry, and me to believe that we had to continue to excel, as our family had done under much more difficult circumstances." Amos attended Antioch College, Yellow Springs, Ohio; the Central School of Art, London, England; New York University; and studied with renowned weaver Dorothy Liebes. She was the youngest, and only female, member of Spiral, a group of African American artists that included Romare Bearden, Norman Lewis, and Hale Woodruff, who organized in the mid-1960s to discuss race, identity, and artistic practice. In 1980 Amos joined the faculty at the Mason Gross School of Art, Rutgers University, and eventually became Chair of the Department of Visual Arts. Her art is included In numerous major museum collections. Later in her life, Amos revealed she was a "Guerrilla Girl," a group of anonymous women artists advocating for parity in the art world. In a 2011 interview, she said, "It was tough...But I did it, you know. I just felt like it was necessary."
Emma Amos: Color Odyssey is organized by the Georgia Museum of Art, University of Georgia, and is supported in part by the National Endowment for the Arts and the Willson Center for Humanities and Arts, University of Georgia. Munson-Williams is one of just three venues for this national touring exhibition.
---
Audioguide
Click here* to read and hear quotes, comments, community members' discussions, and other prompts that invite visitor reactions to the exhibition.
*By clicking this link, you will be directed to a new tab and new website.
Gallery 2 East - Museum of Art
Saturday, June 19, 2021 - Sunday, September 12, 2021 10:00 am
Price: $0.00 / Member Price: $0.00