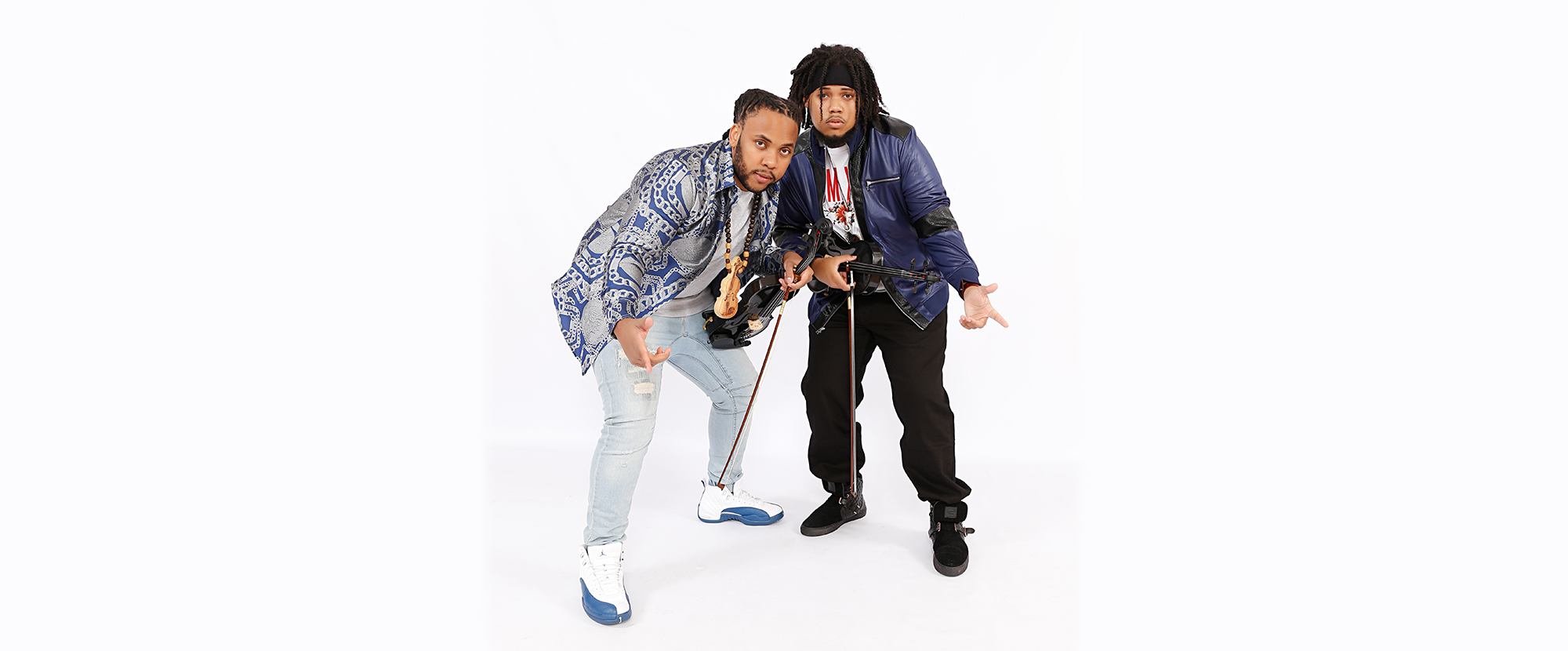 ---
The Concerts in the Court Series is sponsored by Elizabeth R. Lemieux, PhD.
---
Violin duo Malcolm McNeish, 23, and his brother, Umoja, 20, are Sons of Mystro. In their electric live act, they use violins to interpret pop music, reggae, and other genres with DJ Venimis and a drummer. Protégés of hip-hop duo Black Violin, Sons of Mystro have won the "Emerging Artist Under 21 Award'' at the International Reggae and World Music Awards, opened for Sean Paul and the Fray, and the South Florida-raised brothers' version of "Back in Black AC/DC" was the theme for the Miami Heat's 2011-2012 season.
"Our protégés, Sons of Mystro, are an innovative musical force that is ready to take the world by storm."-Black Violin
Learn more about Sons of Mystro by clicking here.
All Concerts in the Court are held in the Museum of Art with gallery talks by a curator during intermission. The Museum opens at 6:30 p.m. for ticket-holders to explore before the show.
Sculpture Court - Museum of Art
Saturday, October 01, 2022 - Monday, October 03, 2022 07:30 pm
Price: $38.00 / Member Price: $33.00